Free Programs for New Parents: Formula, Diapers, Care, More - Healthline
---
Free Programs for New Parents: Formula, Diapers, Care, More - Healthline
Posted: 28 Jun 2021 07:28 PM PDT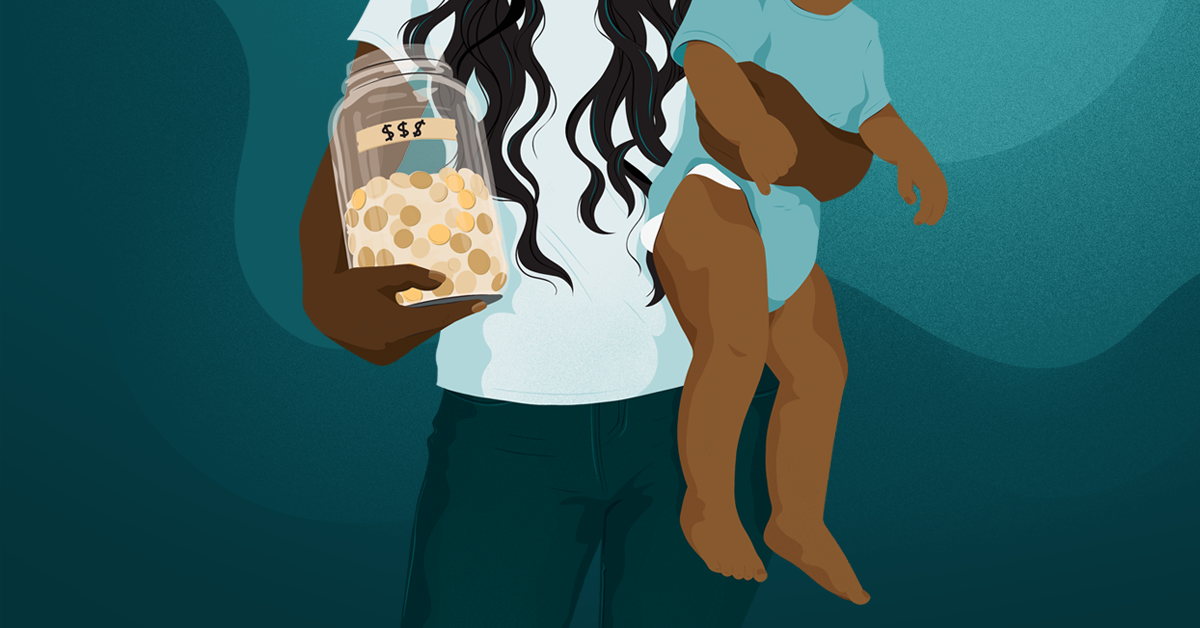 Being a new parent is hard work. Along with the sleepless nights, countless diapers, and potty training, there's the expense of it all.
Experts estimate that it costs upward of $233,610 to bring up a child from birth through age 17 — and that doesn't include higher education. If you need some extra help, there are various programs and resources available for assistance with anything from formula to child care costs.
Your newborn may need formula feeds some 8 to 12 times each day. While there are a variety of formulas on the market with a wide range of price tags, you may need additional help covering this essential.
Women, Infants, and Children (WIC)
Women, Infants, and Children (WIC) is a government program that provides formula, food, and other nutrition help (counseling, for example) to young families. The program provides vouchers for iron-fortified formulas or special formulas if your child has other medical or dietary needs.
Qualification: You must be pregnant, postpartum, breastfeeding, or have children up to age 5. You must also meet residency requirements in your state, income requirements depending on the size of your family, and certain risk criteria with regard to nutrition as determined by your doctor.
Supplemental Nutrition Assistance Program (SNAP)
Like WIC, SNAP is a government program that provides staple foods for the whole family, including baby formula and baby food. These items can be purchased using an Electronic Benefit Transfer (EBT) card.
Qualification: You must meet specific income and resource limits set by your state. These limits are updated each year. You may also need to meet certain work requirements depending on your age and health.
Food banks
If you don't meet requirements for either WIC or SNAP, you can check with your local Feeding America food bank about formula. There are 200 food banks and over 60,000 food pantries across the United States. You can also find fresh and shelf-stable foods for your whole family at locally run food banks.
Other options
Formula manufacturers will often send coupons and free samples if you sign up for these perks. For example, the Similac Strong Moms and Enfamil Family Beginnings programs will each send you $400 worth of benefits (formula samples, coupons, and more). While you're at it, your doctor or baby's pediatrician may also have formula samples you can try at home for free.
You may spend upward of $1,000 on disposable diapers by your baby's first birthday. That's a lot of changes and a good chunk of change.
National Diaper Bank Network
The National Diaper Bank Network is a nonprofit organization that supplies disposable and even cloth diapers to families in need. There are over 200 diaper banks across the country that serve some 280,000 babies and young children each month.
Qualification: You will need to contact your local diaper bank or affiliated program for eligibility requirements. For example, the Central New York chapter of the National Diaper Bank Network maintains a list of participating distribution locations, each with their different requirements (like identification and residency) and hours.
Other resources
If you don't have a diaper bank near you, you might consider checking with local churches or social services organizations like the United Way. Your child's pediatrician may also be able to point you to help for this essential need.
And if you have a friend getting rid of a stash of cloth diapers, don't shy away. When taken care of properly, used cloth diapers work well and can save you loads of money beyond just the first year of diapering.
All that eating and diapering will surely make your little one tired. So, you'll need a safe place for your baby to sleep. Cribs can range in price from $100 to $3,000 and more, depending on your preferences.
Cribs for Kids
Based in Pittsburgh, Pennsylvania, Cribs for Kids has a mission to provide safe sleep environments for babies and to educate families on safe sleep practices. The organization offers free portable cribs (Cribettes) at hospitals in Allegheny County, Pennsylvania, and nationwide through their network of 1,750 partners.
Qualification: Find the Request a Crib page on Cribs for Kids to search the partner directory to apply to a program near you. Different partners may have different eligibility criteria or availability. If you are unable to secure a portable crib locally or do not have a program nearby, you may purchase the organization's Cribette directly at a discounted rate.
Other options
You may also ask friends or family members to lend or give you their secondhand cribs. If you go this route, it's very important to take into consideration the age and condition of the crib. Inspect the crib or portable crib for any damage or defects.
Certain older cribs — such as those with drop-down sides — are not recommended for use by the Consumer Product Safety Commission (CPSC). And you'll also want to investigate to see if the crib has any CPSC recalls before using it with your baby.
With babies and young children, you'll likely be on the go to well checks, child care, and shopping. A safe car seat is important to all your journeys and is required by law to travel in the United States.
Safe Kids
If you're in need of a free car seat, contact the Safe Kids Coalition near you. These groups hold safe car seat events to provide education on safe use as well as checking installation of car seats. Many also offer free or low-cost car seats and other safety products (carbon monoxide detectors, smoke detectors, helmets, and life jackets).
Qualification: Any fee you pay for your seat will depend on your coalition's guidelines. Contact your local group for more information.
Hospitals
Some hospitals may have free car seats to give away or to sell at a low cost or sliding scale price. Programs and eligibility depend on your location and specific hospital. Try calling your hospital a few months in advance to inquire about free car seats. Your hospital may also be able to point you to other local resources that can help.
Other options
Again, you may be tempted to borrow or take a free second-hand car seat from a friend. You should do so only if you know the full history of the car seat. First, you'll want to check the seat's expiration date, which is generally a minimum of 6 years. You'll also want to ask if it has ever been involved in a traffic collision. If the answer is yes, you should not use it.
Child care is necessary at one point or another, whether you need to work, go to school, or just go run errands. Unfortunately, securing safe, quality child care can be expensive.
Early Head Start
The Early Head Start program is for children from birth to 3 years old. It provides a quality day care environment intended to "promote the physical, cognitive, social, and emotional development of infants and toddlers." Programs typically provide around 1,380 hours of care per year and may be set up around the school year calendar.
Qualification: To be eligible for Early Head Start, you'll need to prove that your family's income level is at or below the poverty level. Even so, there are not always enough spaces for eligible children, so contact your local program for more information and details about waiting lists. You can also call 866-763-6481 with any questions.
Child care vouchers
You may be eligible to receive subsidies/vouchers from the government for child care so you can attend school or work. These vouches cover partial payment for child care at approved providers in your area. You may be responsible for paying a copay (calculated by sliding scale) each month as well.
Qualification: You must be a parent of a child or children under 13 years of age and be the primary caregiver. You must also provide documentation to show that your income level is low or very low as defined by your state. And some states require that you are employed or in school. Visit ChildCare.gov's state resources page for more information on requirements for your particular area.
Parent's Day Out
While not free, there are also Parent's Day Out or Mother's Day Out programs across the country that offer low-cost child care to families regardless of income level. This child care program is meant for part time or occasional child care a few hours or a few days a week. The setting is usually a church, but the program itself is not faith-based. Trying doing an internet search for "Mother's Day Out" and the name of your town to find programs in your area.
Qualification: There are no income or work or education requirements for this type of child care. Children are typically between the ages of 6 weeks and 5 years old. Prices will vary depending on your area. Be sure to ask about any sliding scale or assistance covering costs.
Other options
If you know of any other parents who are also in need of occasional child care, you might consider swapping duties to help each other out. Of course, you'll only want to make this type of arrangement with somebody that you know closely, like a friend or family member.
A mother's helper is another low-cost option where you hire a teen or preteen or babysitter-in-training to help with child care duties while you are also in the home. What you pay is up to you but can be as low as a couple dollars an hour.
They grow so fast. Once your tot is old enough for preschool, there are several free and less expensive options available, depending on your eligibility.
Head Start
Children between the ages of 3 and 5 may sign up for preschool programs through Head Start. You may even be able to secure safe (and free) transportation to and from your child's program through Head Start. Preschool programs focus on kindergarten readiness. While most programs are held at centers, there are some staff that make home visits.
Qualification: As with Early Head Start, eligibility has to do with your family's income level and your area's availability. Contact your local program for more information and details about waiting lists or call 866-763-6481 with questions.
Universal pre-kindergarten
All but six states provide some sort of funding for pre-kindergarten programs, though the amount of funding various widely, as does family participation, says a 2018 report from the Education Commission of the States.
Two states — Vermont and Florida — plus Washington, D.C. offer universal pre-K, which means any and all children can attend, and the programs are not capped by any enrollment numbers.
Seven other states offer "near universal" free pre-K:
Georgia
Illinois
Iowa
New York
Oklahoma
West Virginia
Wisconsin
More states are adding this type of programming as time goes on. For example, starting in 2023, all Colorado 4-year-olds will be able to attend at least 10 hours a week of public preschool programming for free.
Qualification: Your family's eligibility will depend on where you live. Contact your local school district to ask about free universal pre-K, as well as to find out any eligibility requirements, such as income.
Other options
You may also want to check with private preschools in your area to find out if they offer need-based tuition assistance or similar programs. Tuition assistance varies by preschool. In general, you will get a certain percentage discount or a sliding scale rate according to your family's income or ability to pay.
If your child is in need of assistance with their development, there are free government programs to help. Even if your doctor has not mentioned any developmental concerns, you may request an evaluation for your own for peace of mind.
Early Intervention
Babies and toddlers (up to age 3) who have delays in development or other special needs may be eligible to receive Early Intervention. Services include but aren't limited to speech therapy, occupational therapy, and physical therapy. Early Intervention is available in all states and is totally free. In most cases, your therapist will travel to your home or your child's daycare.
Qualification: Before services begin, a coordinator will come to your home to perform an evaluation of your child's abilities. Your doctor may be able to connect you with your local services, but a referral isn't required. You may call your state's program and say, "I have concerns about my child's development and would like an evaluation."
Special education services
Children over age 3 may be eligible to receive therapies for free through your school district. Like Early Intervention, these services are provided to help with educational and developmental needs of children who have documented disabilities or developmental delays.
Qualification: Simply call your local public school district and say, "I have concerns about my child's development and would like my child to be evaluated for preschool special education services."Your qualification will hinge on your child's evaluation and the offerings in your area.
Don't see what you need on this list? Try seeking out "buy nothing" groups nearby.
The Buy Nothing Project is all about something called the gift economy. You can find local groups via Facebook that have literally anything and everything you may need, such as bottles, toys, baby carriers, for free. You can even post things you're in search of to see if other members may be able to help you out by either lending or giving. Freecycle is a similar organization.
The key here is to follow any posted rules (for example, no exchanges of illegal items) and to check frequently to claim things you may need or want. Be sure to pay it forward when you can, too.
Other options
Can't find a buy nothing group near you? You might also find things for free by searching Craigslist in the "free", "baby+kid", and "toys+games" categories. Just be sure to make exchanges in public spaces, take your cell phone with you, or bring a friend with you to any meetups. And check out the site's other Personal Safety tips to ensure you don't find yourself in a dangerous situation.
The same goes with free listings you may find on Facebook Marketplace or other online buy/sell/trade pages you may find.
If you find yourself in urgent need of an essential item (food, diapers, child care, etc.) and don't know where to turn, call 2-1-1. This number will connect you with staff and volunteers who can direct you to various resources in your area. You can find anything from help paying your bills to finding food to getting much-needed baby items, healthcare, and more.
You can also call 2-1-1 for support with domestic violence, suicidal thoughts, sexual assault, homelessness, or any other crisis situation. Can't call? You can search for your local 2-1-1 organization and text or search for resources online.
Raising a child takes a lot of your time and resources. Fortunately, if you find yourself in a spot where you need help, there are various programs that may fill your essential needs.
If you cannot find programs on your own, consider reaching out to your child's pediatrician or someone else in your community who might know where to point you. There's always help; don't be afraid to ask for it.
Remote working v the office: four company bosses have their say - The Guardian
Posted: 28 Jun 2021 01:18 AM PDT
The global pandemic and lockdown restrictions forced many UK businesses to move employees to remote working, practically overnight.
Four company bosses speak about the upsides and downsides of working from home versus the traditional office-based model as they consider what the future might look like for their businesses and staff.
'We can now recruit from different parts of the country'
Dan Newns, the co-founder of Jump24, a Birmingham-based company specialising in web applications, initially struggled with the idea of operating entirely remotely when coronavirus forced his premises to shut.
"We've always had an office, and just six months before the pandemic began we had signed a three-year lease. Then everything went remote. Office collaboration was a big part of the company, but everyone has been working from home since last March and I expect that to continue.
"Our team is relatively young, so not everyone has been vaccinated yet. I wouldn't ask anyone to put themselves at risk by using public transport or to suffer anxiety from working in a shared space right now."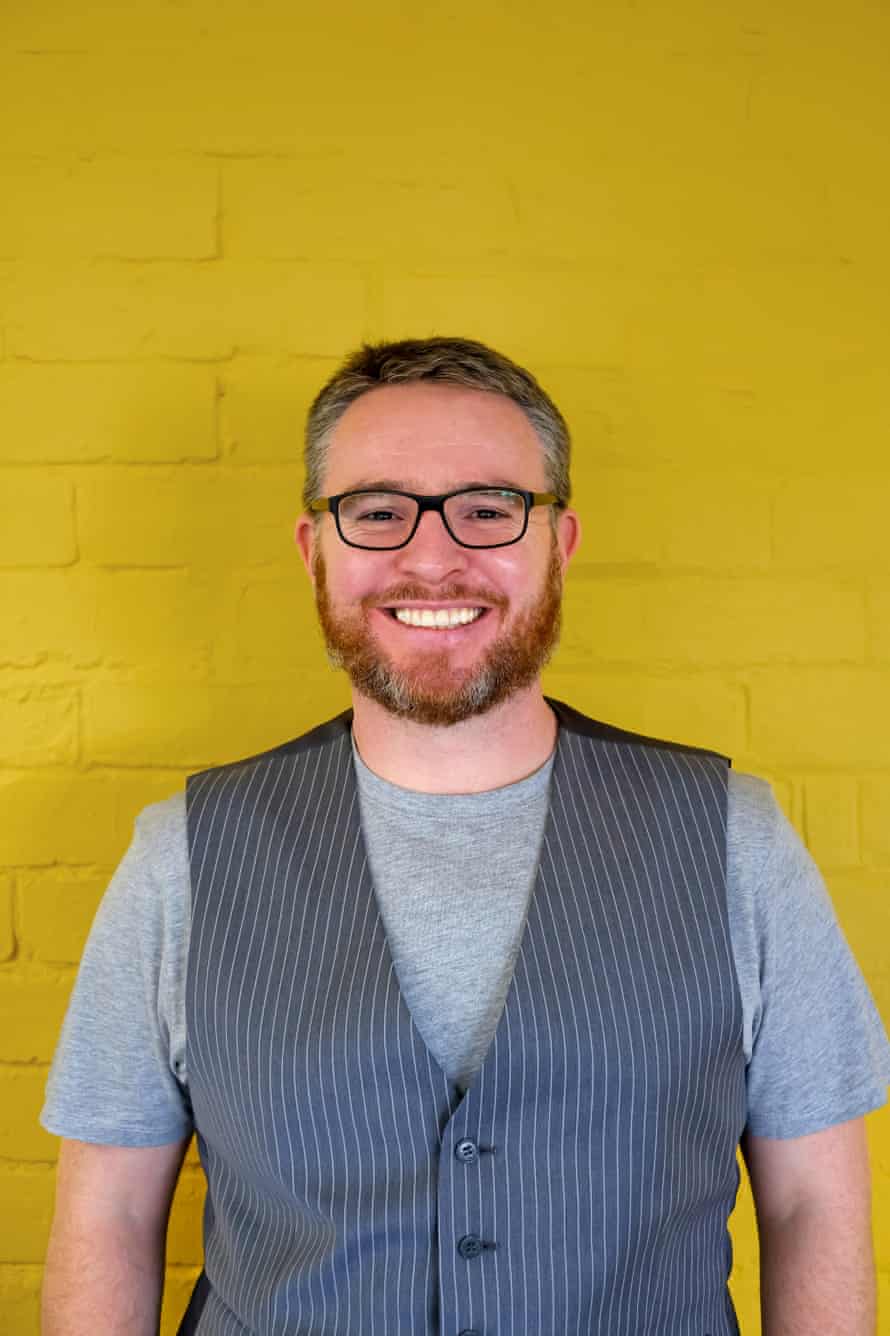 Working remotely has come with its challenges, however. "It's not always practical from a team building perspective, and some things are taking longer than they used to. A staff survey we did a few weeks ago surprised me a bit. Some people said they're less productive working from home, and some would like the option of coming back in."
The 38-year-old plans to use the office then, after a break clause, to use a smaller space for meetings at the start of new projects.
But going remote has brought one huge plus, Newns says. "We've always struggled a bit with Birmingham from a recruiting perspective. We can now recruit from parts of the country it would have been impossible to commute from. We just hired someone from Leeds, and we're looking further afield, which is amazing."
'An office-based business feels very dated now'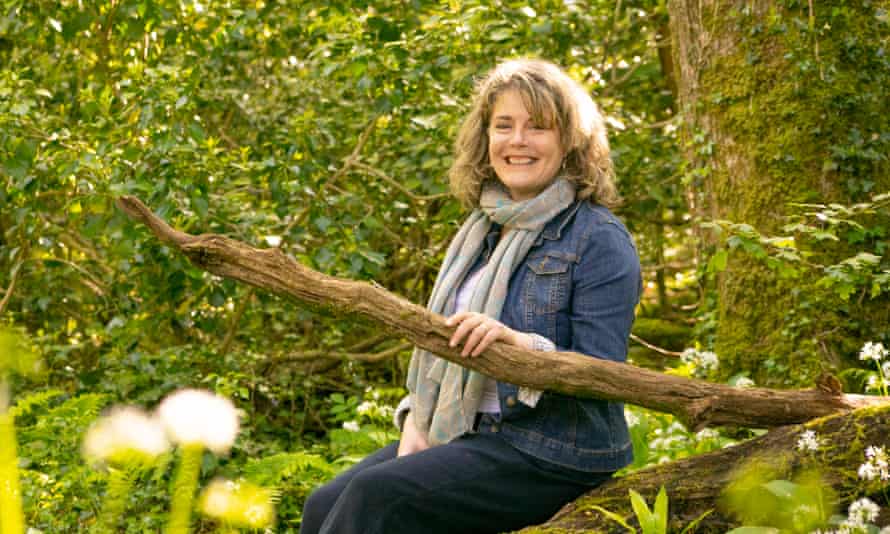 Rhian Sherrington, 51, is founder of the Women in Sustainability Network that provides coaching and workshops for professional women interested in sustainability.
"We gave up our Bristol office in December 2019, and planned to open up a new one in Swansea. But just as we had shortlisted some spaces, the pandemic landed and I was working at the dining room table.
"While I've missed not seeing my team in person, Zoom has made meetings very efficient."
Nevertheless, the move to remote working created some complications. Sherrington had a 50% drop in income and prices had to be reduced, because so much online was free.
"But operating completely online has clearly worked as we have opened a new hub in Hertfordshire, and one in New York. There seems no merit in forcing anyone to come into a central location. So long as we get a team Christmas party, I'm happy to keep this up.
"An office-based business feels very dated now."
'Closing the office has allowed us to grow'
Nick Ellison, 33, from Malvern, is the managing director of a digital technology consultancy, Purr.
"When the first lockdown looked likely, we were in a fortunate position with our central London office as the lease had never been formally signed. I took a van and a helper, emptied the whole place and gave the keys back.
"We've had a flexible approach to the office for a couple of years – but I think it surprised the staff how little they missed it and during the pandemic a number went on to move out of London. We decided fairly early on that we'd permanently not go back to an office, but opt for local coworking space for staff and book occasional meeting rooms in London instead."
Since going fully remote, the company has grown significantly. "We went from eight people to 16, and invested the savings in wages and a laptop upgrade for everyone. But we want people to be based within a couple of hours of London so we can get together when we want to. When we do, we pay all expenses and travel time."
But there are also downsides, Ellison concedes. "In our industry it's crucial to have that London connection, it's important to our clients. We've been testing various London spaces for meetings, on a pay-as-you-go basis rather than a monthly membership.
There's also the issue of maintaining oversight of staff who are working from home. "People tend to get more work done remotely, but also feel more burnt out. There's a tendency for staff to work through their lunch, as they want to demonstrate that they're working hard, and they feel exhausted by the end of the day. Nobody should feel left to their own devices, you have to keep checking in."
'Working remotely became untenable for us'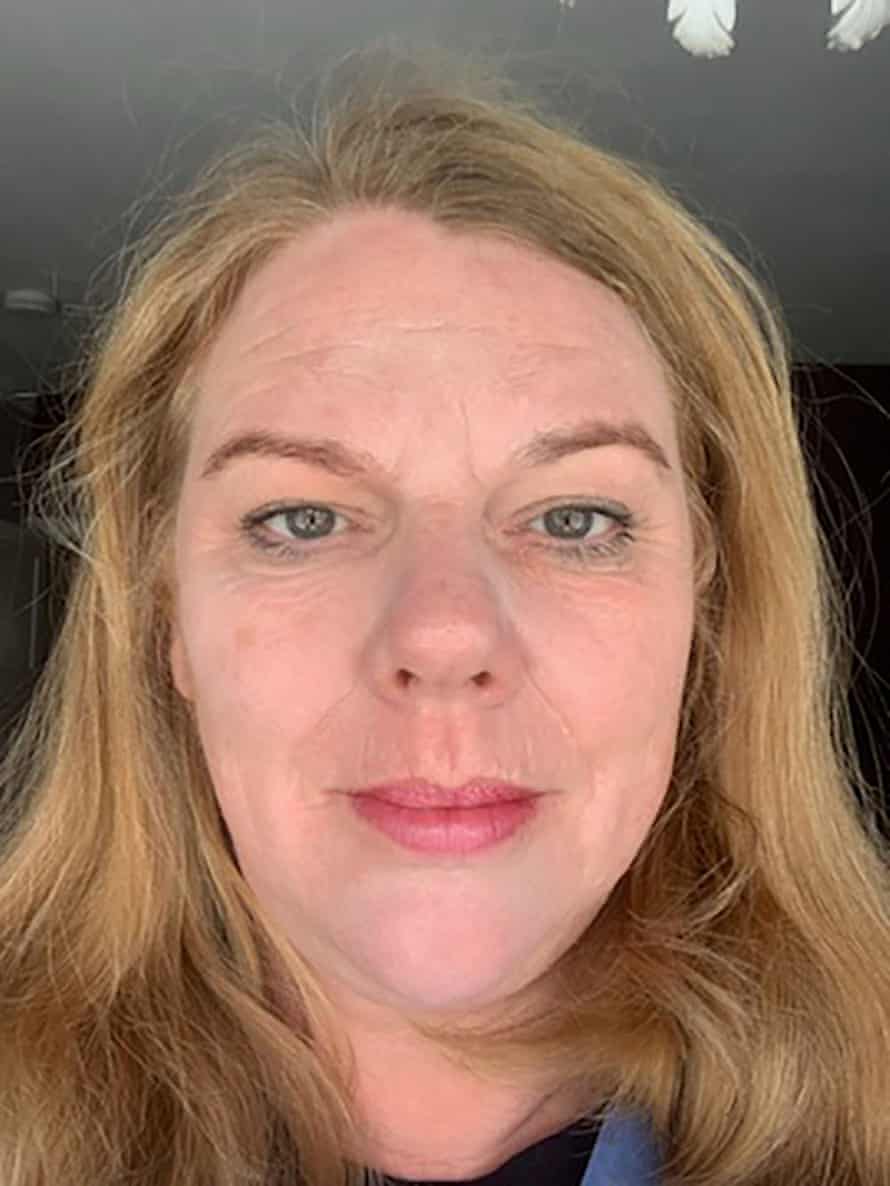 Lindsey Webster, a director of a small architecture studio in southwest London that she runs with her husband, has decided to buck the trend of remote working.
"We started up in 2019 and were working from our front room with two other designers when Covid struck. This quickly became untenable and claustrophobic, with a seven- and a nine-year-old having to be homeschooled.
"Design needs collaboration, preferably in person. Despite the business hanging by a thread we borrowed more money and did the opposite [to the home working trend]: we took a corner shop in the high street in East Sheen and turned it into a studio.
"We have found that opening an office has improved the way we work. We have an apprentice, and a lad doing work experience. How are they possibly supposed to learn remotely?
"By revitalising a disused shop, we have also taken care of our marketing needs as thousands of cars pass us daily. We have been living month by month, but we've recently seen an increase in sales. What's been particularly lovely is that we've become a part of the community by being on the high street."
Posted: 28 Jun 2021 07:43 AM PDT
---
(If you would like to submit an item for the "Swap Shop" use the form here
To submit an item by phone call 828-682-3510 ext 442)
(Lost and Found Items page is here)
---
Submitted items stay on the website for one month unless deleted by the person who submitted the item.  All submitted items are in rotation on the radio programs for one week and expire one week from the air date of the section in which the items are listed and can be placed back on the radio by resubmitting the listing.
---
June 28, 2021
Help
Wanted:      Looking for a Contractor or Carpenter that will come look at a Major Repair Job at our Home in the West End of the County. Must be able to provide a Detailed Estimate to Homeowner. If interested & would like more Info on the Job please call 828-208-5335
For Sale:     Barnett Recurve crossbow, asking $200. What I got in it. No trades just wanting to switch back to a compound bow…call 828-284-8643
For Sale:     Fish: rare balloon mollies, orange. $4 each…call 828-678-0544
Wanted:      To buy enclosed trailer…call Billy at 828-265-1859
For Sale:     2005 Toyota Rav 4: AWD, 145,000 miles, very good condition. $6000 or best offer…call 385-0714
Wanted:      Looking for a camper trailer to live in, on property we have. This must be in good shape for my daughter and I to live in…call 828-467-0232
---
June 26, 2021
For Sale:     Craftsman riding mower: Runs good. $400…call 467-6494
Help
Wanted:     Someone to do some bush-hogging work. Will pay as high as $30 an hour…call 828-682-6290
For Sale:     A 4×16 Bushnell Scope and a 6×18 Bushnell scope. $80 each…call 828-208-3578
For Sale:     Condor 2000 motorcycle dock choke Kilamijaro cold weather suit many other related gear, all excellent to new condition, very reasonable! also many quality plumbing tools most Rigid brand…email matthewgrosso@frontier.com
---
June 25, 2021
For Sale:     372 XP Husqvarna chainsaw. $600 firm…call 828-385-1891, ask for Sammy
For Sale:     Two one-man pontoons: great for fishing Cane River, lakes and Toe River…call 682-7304
For Sale:    2003 Chevy S10 LS. Runs good, 4wd works fine. 75,000 actual miles, has a couple minor dents and 2 small rust spots. Needs new instrument panel, but will run just as is…Call or text 828-284-5529.
For Sale:      1982 red Honda Matic motorcycle. $1,150 or best offer, refurbished…call 828-284-4166
Wanted:      Looking for Marlin 1894C in 357. Also interested in AR15…Text 910-551-7904
Help
Wanted:      Needing experienced carpenter or carpenter assistant pay depends on experience for more info… call or text 828-284-5575
Help
Wanted:      Need to hire someone to weed-eat a bank behind my house: usually a 5 or 6 hour job…Call 675-3076 if interested.
For Sale:     Wooden cupcake stands or other decorative occasions. They range anywhere between 15″ to 19″ tall. They are real wood so they will break easily if they're not handled right. Text me for more pictures. $60 for a set of three. 828-385-3689
For Sale:     Husqvarna sewing machine: Beautiful, one owner, very few hours, this is a 500 computer machine, really nice and clean…call 828-775-4164
For Sale:     Glass carboys, each one is 5 gallon capacity. asking $20 each…Please call Anne between 9:00am and 6:00pm (828) 467-2124
---
June 24, 2021
For Rent:     3-bedroom 2-bath double-wide: cleaned inside and out, perfect shape. For anyone who called before, this is available again. $1,000 per month, $1,000 deposit…call 828-284-8015
For Sale:     Locust firewood…call 284-9534
For Sale:     White Polish rooster. Very pretty. Asking $15… Call or text 284-0182
For Sale:     Blueberries $10 a gallon…Handmade quilt tops only-not quilted-$8.00 each…Call 828-208-5004
Wanted:      To buy a pair of Cortunix quail… Please call or text 284-0182
For Sale:     Brand new kerosene heater: 23,500 BTU, asking $100, paid $139…call 828-317-7888
---
June 23, 2021
For Sale:     Rabbits, different colors and ages. Mixed breed… Text 828-385-0395
For Sale:     1993 Pontiac Firebird Formula Trans Am GT: the first year F body. 5.7 liter Vette motor, 6 speed, automatic, t-tops, all leather interior, made in Ontario Canada 1/5/1993. There are  11 number 1's in the VIN#. Was told by GM DEALERSHIP it was one  OF THE FIRST EVER BUILT…call 828-284-5528
For Sale:     2007 Buick Terraza: 241,201 Miles…call 828-467-1975
Help
Wanted:    Need dog boarding for large well trained Portuguese Water Dog. Will pay $100 per week and will provide food and treats, Need August thru October. Must have fenced yard… Call or text 828-467-8311.
Help
Wanted:      Weed spraying, Wednesday through Friday, 7am-until.  Pay. $15/hr on Friday…call 678-1706
For Rent:    Camper…call 828-803-0137
For Sale:     Brand new set of all 4 Rancho Shocks/Struts for 2014-2018 Chevrolet Silverado Truck. Leveling kit included. Bought and then traded truck before installing. $400…call 828-385-2183
For Sale:     Excellent condition Excalibur Matrix 380 Crossbow with bolts, broadheads, case cocker, extra strings, etc.  Paid $1400+ for everything. $675…call 828-385-2183
For Sale:     Freemotion 530 Treadmill in very nice but dusty condition. Must be able to pick up. $250. Call or text. 828-565-1210
---
June 22, 2021
For Sale:    Billy goat, light brown with black stripe. $200…call 828-688-9668, leave message if no answer
For Sale:     Chevy 5-speed transmission and wheel drive housing out of a low-mile 1990 K1500 1/2 ton 4-wheel-drive truck. $800 for both… Call between 5pm & 9pm. 678-1361.
---
June 21, 2021
For Sale:     New Holland square baler. $1,000…call 828-284-1634
Wanted:      Beagle-fiest mix dog…call 828-208-2137, talk to Darrell
For Sale:     (2) 2000 Suzuki LT80Y Quadsport ATVs. Excellent condition. Stored inside for 21 years. Check out the NADA value before contacting… Call 828-284-0887
For Sale:     Bee supers, Bee hives, and frames…call 828-536-9911
For Sale:     I got a 110cc Black Widow go kart in good condition: just needs belt and a better seat. But with out the belt $250, with the belt $300, with belt and a new seat $400…call or text Jason at 229-220-0671
For Sale:     Do you have an old television or radio? I have an NRI Professional Tube Tester from 1950's in working condition. $50… call (828)467-2124
For Sale:     5 frame nucleus colony of Italian bees. Possible delivery. $150…call 828-208-6406
For Sale:     Pygmy goats…call 828-467-1809
Wanted:      Looking for a 3 bedroom and 2 bathroom trailer or a house in Spruce Pine or Burnsville area to rent…call 828-385-0275
---
June 19, 2021
For Sale:     Schwinn 1999 model#ad3 exercise bike. $240…pair of men's brown Laredo size 8d cowboy boots $40…Goodyear spare tire size
T125/70d/15-inch 5-lug $10, delivery is negotiable if needed…call 423-963-3410.
---
June 18, 2021
For Sale:     Drive brand Bed in a Box: Brand new Bed in a Box. Never taken out of box. Fits home care or hospital beds. Paid $50 asking $40 or best offer… Call or text 828-208-4714.
For Sale:     10 guineas. $100 for all…call 828-467-7573
Wanted:      Looking for a HUD Approved trailer, apartment, or house, 1 or 2 bedroom with Lights and water included in Rent. Looking to pay around $500/ Month. I'm a 49 year old Male, easy going, down to earth, very helpful and neighborly.  I don't drink or do drugs at all. I stay to myself  and I'm in need of a nice place ASAP.  If you can help me out please call or text anytime at 828-284-8812, if no answer please Leave a message
Wanted:      Looking to trade a 2010 Mazda 3. Awesome little car with great gas mileage. Looking to trade for something higher off the ground or 4 wheel drive. Nothing wrong just a crack in the windshield. Would drive this car anywhere. ONLY LOOKING TO TRADE. For more info call or text anytime 828-467-8337
Wanted:      A TV that works (**not the newer Smart TV's), free or very cheap…Calls only! 828-385-1260
Free:             Hay, free to anyone who'll come and cut it…also have for sale a Tandy Sensation computer: old but still works good.  It has a monitor, keyboard, and printer and has Windows, Algebra Made Easy, and games like Doom, Conquest of the Long Bow and Sim City. $50…call 675-5278, after 6:00 pm
---
June 17, 2021
For Sale:    Over 200 Action figures. $7 Each…over 300 Hot wheels cars and trucks. $2 Each… 2 Tall Lamps: 6 ft tall. $45 for both… TV Show seasons on DVD. $12 Each…video games for regular Xbox, Xbox 360, PS3, PS2, Sega, and Game Cube. $6 each…call or text anytime at 828-284-8812: Leave a message if no answer
For Sale:     2002 Chevy Suburban with a bad paint job.  It's a good vehicle: gets around well, needs a brake job and some TLC but will get you where you're going…also
I'm looking for a travel trailer no fifth wheels please or would take a running motorhome you can contact me by phone 503-328-4358 or email Inkordyestreetz@gmail.com
For Sale:     Handgun ammunition: Factory 9 MM Brass FMJ. $22 for a box of 50, Factory 45 ACP Brass FMJ. $29.50 for a box of 50, and Factory 45 ACP Steel FMJ. $25 for a box of 50…Wheelbarrow, plastic tub, wood handles (ACE Hardware). $30…4-Wheel garden cart, steel w/fold down sides (Lowes). $20…10″ table saw, handyman quality. $15…Drill press (Harbor Freight), handyman quality. $25…6 drawer mechanics toolbox w/top bin, 2 drawer mid box and 3 drawer rolling cart w/bottom bin. Includes misc. tools, etc. $100…call 470-334-0084
For Sale:     18-foot Stratos fish and ski boat: low hours with 150 horsepower engine…call 682-7304
Free:            2 year old spayed Rottweiller mix female, looking for a new home away from the road, likes to chase cars. Free to a good home…also have for sale 8 ISA Brown hens. All one-year-old. $15 each…call 828-284-8161
---
June 16, 2021
For Sale:     2007 Polaris Ranger side-by-side, good tires, with top and which, brakes work perfectly. $7,000…2 registered mountain cur females: one is treeing her own squirrel and is 3 year old $300, the other has stared and is a year old $200 or trade for some guns…call 682-6290
For Rent:     4-bedroom 2-bath double-wide: has washer & dryer, Monitor heater and wood heater, one bedroom suite in master bedroom. Year lease, $1,000 a month plus a $1,000 deposit, no pets, references required and checked…call 828-284-8015
For Sale:     Two-post automobile lift: Atlas Pro 9000 D and 8-gallon oil drain bucket. Both are new, still packed like it came from the factory, never opened, cost $2800, will take $2500… call Dale at Yancey Stone 682-2645, serous inquiry only
For Sale:     Set of 17-inch chrome wheels with a universal lug pattern, caps included, $300… call 828-467-2059
For Sale:     2017 JEEP 4D DOOR, Chief Edition. 64,710 current mileage. Excellent condition. Leather heated seats. Automatic transmission. $39,498 is payoff, no lower offers please…call 828-467-2628
Wanted:      Buying catalytic converters: price depending on type and condition, fair price paid, will come cut off or pick up… call or text anytime 828-467-7254
For Sale:     Pygmy goats, Billies and Nannies… Call after 6 pm for more information. 765-8771
Help
Wanted:      Need housekeeper for large old home in Little Switzerland. MUST have EXCELLENT references and no drugs and non smoker. Will be every 2 weeks through September. Wonderful family and good pay. Call 828-467-8311
Help
Wanted:      Yard work needed: Need weeds removed from large flower beds. I also need mulch spread in and around beds. Job is immediately and pay will be good and prompt. Must have references and be drug free. Call 828-467-8311.
---
June 15, 2021
For Sale:     1950 restored Coke machine and gas pump…call Billy for info at 828-265-1859
Help
Wanted:      Need hands on person IMMEDIATELY! Must be able to take direction and be able to install pop in ceiling tile and remove old existing tiles. GOOD pay for non smoking ready to work individual with REFERENCES. Call 828-467-8311. IMMEDIATE need in Little Switzerland.
For Sale:     1st Generation Mini Nubian twin doe goats. 5 years old. Raised as pets. They clear land great. They work as a team. Healthy and friendly. Would like to sell together as they are very connected. $150 each…call 828-537-0650
For Sale:     2 ferrets: both very friendly and playful! Brown is a male, white is female, both are fixed. Comes with cage, bowls, and hammock. Rehoming fee is $400, can negotiate a little on price… if interested please text 828-467-0500
For Sale:     Need to rehome a 2 yr old bulldog mix. Very loving…Text or call 828-208-3528
Wanted:      To rent a 2-3 bedroom home in the Spruce Pine area. Have excellent references. Have rented the same place for the last 7 years: never late once. The owner of current rental is moving back in to the community…call 467-6004
For Sale:     Boy Clothes…Call 682-3411
For Sale:     .45 ACP Ammo: 1100 rounds of .45 ACP, brass cased, 230 grain FMJ Ball ammo, and 14 rounds of .45 ACP, brass cased Critical Defense ammo. Will not separate – $665 for all…call 828-385-1267
For Sale:     Three month old purebred male Great Pyrenees puppy. Raised with goats since he was 3 weeks old. Parents are working livestock guardian dogs and live on our farm located here in Burnsville, NC. Asking $250 or best reasonable offer. Text James @ 864-906-5661 or email cajunmountainlivestock@gmail.com
For Sale:     Sable Saanen male Goat. $225 or best offer…call 828-280-1961
Help
Wanted:      Weed eating. 1-2 days…Text 678-1706
Wanted:      CKC toy poodle stud for my CKC buff female cocker spaniel…call 828-284-9878
For Sale:     Health Kit Amateur radios in good physical condition. Very reasonable. Call Willie Neal KC8FNQ 248-557-3475
---
June 14, 2021
For Sale:     Male Great Dane puppy. He is merle color and is around 8 weeks old. He is Up-to-date on his shots hasn't been neutered. He is good around cats , other dogs and used to farm animals. He has a rehoming fee. •Serious inquiries only•call 828-385-0311
Wanted:       To buy a used ATV and an enclosed trailer…call Billy 828-265-1859
For Sale:     Set of 4 plus 1 Kenetica tires: set of 4 plus spare that's never been used. $200 or best offer. They came off a Honda CR7 with a blown motor. They are 205-70-R15 on the wheels/rims…call Danny at 828-682-3727 until 10:00 pm, leave message if no answer
For Sale:     2001 Nissan Xterra. 4×4. Good running. Clean , dependable car. 204,000 miles. Serviced regularly. AC does need charging. Everything else works good. 5 speed manual trans. Asking $3000 or best offer… Call or text 828-208-4400
For Sale:     Whirlpool side-by-side refrigerator w/ice maker and water on door. 25.3 cu.ft. stainless steel, new thermostat control asking $850…call 208-1834
For Sale:     Miniature party poodles: three 10 week old, 1 female, 2 males ready to go. Up to date on shots, flea prevention started. And taking deposits for new litter my other mama just had. 3 girls and 1 boy. These baby's are beautiful and a reasonably priced. Very healthy… Call if interested Susan at 828-467-6228
Wanted:      Would like to buy a used dog kennel…call 385-0482
For Sale:     2007 Yamaha V-Star XVS 1300 Tourer motorcycle. Great condition. Has windshield and hard saddlebags. Ready to ride. $3000… Call or text 828-284-5857
For Sale:     New 6 volt cordless Power To Go sawsall with charger and carrying case $40…New Skill brand cordless rachet $30…Craftsman manual miter saw with 18in back and 36 in saw $50…2 like new General Altima tires size 215x60r17 $40…Very nice vintage white porcelain pitch and washbowl $40…5in heavy duty american made ETAU bench vice with anvil and swivel base $80 firm…5in Black and Decker bench grinder $40…brand new metal small box trap 6inx6inx16in $20… call 828-387-5696
For Sale:     Canning Jars – quarts and pints $6 per dozen…call 803-984-3741
For Sale:    Whirlpool air conditioner 18500 BTU: this item is in great working condition, 24 x 24 opening, works in window, or thru the wall. Will cool 800 to 1000 sq ft space. Relocated an office and no longer needed. $150…Call or text 828-385-0909
For Sale:     HP 11.6" stream. Total screen time of two hrs. No scratches, comes with charger. $100…call 828-208-1899
---
June 12, 2021
For Sale:     1 person pontoons for river or lake fishing…call 682-7304
Wanted:      Looking for an old cast iron drain board sink, I've attached a picture of what I'm looking for, preferably with drain boards on both sides but will look at any! please let me know if you have one or you know where I can find one. Thanks! Call or text 828-467-9198
---
June 11, 2021
For Sale:     Twin metal bed frame: white, includes mattress. $59.99…metal office desk, like new, 3 drawers. $99.99…two oak plant stands. $35 each…beautiful indoor rocker with snap-on cushion, like new. $299.99…architectured wood drawing table: 38″ x 5′. $599.99…call 828-592-1611
For Sale:     ABCA Registered Border Collie Puppies ready to go July 1st: will have 1st shots and be up to date on wormer . Have black and whites and merles available. $300 each… calls only, no text 828-385-0380
For Sale:     2 pygmy billy goats: 10 weeks old, $100 each or both for $150…call 828-688-3567, leave message if no answer
For Sale:     Fishing kayak with live well, 2 rod holders, only used twice. $200…call 828-385-1455, ask for Robert
For Sale:     HAM radio equipment–Radios , antennas tuners etc. Please call for prices.
Call 828-467-9097 or 828-765-4621 and leave message if no answer.
Wanted:      Looking to buy FIREWOOD to burn this winter. Leave message if no answer…call 828-765-7074
Wanted:      Looking for land with fields to purchase for farm…please call 828-385-6030
For Sale:     Beautiful Hardy Dinner Plate Hibiscus. Huge 8 inch blooms as big as a dinner plate. Available in Luna variety Red & Pink and The hard to find Midnight Marvel variety also. Only $25 each…Call Bob at 828-467-6999.
Help
Wanted:      Weed eating. 1-2 days…Text 678-1706
---
June 10, 2021
For Sale:     Variety of used furniture. White marble top table w/chairs. Small refrigerator. Queen size box spring mattress with brass headboard. Beautiful glass top coffee table. Kids chest a drawers. Small white marble top table. 2 smaller round tables. Couch and matching chair with a second recliner. Prices negotiable…call 828-284-2480
For Sale:     Tote full of newborn girl clothes. $20 for all mixed seasons…call Ashleigh at 828-803-8810
For Sale:     2006 Mercedes Benz car…call 850-901-4552 or 828-682-6185 or 828-284-3620
For Sale:     Cypress wood double glider, brand new. Dimensions: 56″ x30″ x42″. $600…call 765-6087
Wanted:      Mossberg MVP in 7.62…Text 910.551.7904 or email beverha@gmail.com
Wanted:      Looking for older model 4×4 Jeep in pretty good condition at a reasonable price. Something in an automatic, maybe 2000 to 2006 area. I am in Burnsville… Call 585-489-8161
---
June 9, 2021
For Sale:     Fisher Price Snugga Monkey baby swing used only a short time for our son asking $50…a bedside bassinet: cost $200 new, never used, brand new, asking $100…a Fisher Price rock-with-me bassinet asking $30 or will take $150 for all three…call 828-467-7274
For Sale:     Gently used glider rocker with glider ottoman – $100 or best offer…Call or text 828-208-1472
For Sale:     '04 Ford Escape: 4-wheel-drive, overdrive, automatic transmission, power windows, heated seats, all leather interior and seats, new radio with 4 new tires, sun roof, black in color…Craftsman router with bits and table…call 828-230-6182
Wanted:      A place to rent! We need a bigger place very badly! Need a 2 or 3 bedroom w/ 1 or 2 baths. Need a place that will allow pets….I have wonderful references as to how clean I keep our place and my dogs are house trained. There small chihuahuas however I do have 3 of them. I can't live without them! My step daughter needs her own space and privacy. It would just be myself my husband and my step Daughter and she doesn't always stay with us. You want references we got good ones! We both have jobs that pay pretty good and we always pay our rent. We stay to ourselves we work and come home and that's it ? we do not party and we do NOT do any drugs. Been at our current tiny apartment for almost 4 years and it's just really closterphobic in this place honestly and I have no way to pre pare supper here the kitchen is 10ftx 3ft. It's not ideal it's been a good place but can't stay here in this small space much longer! My husband and I even do work for our landlord we fix things that need to be fixed where we stay or in one of the apartments next door. We are always making our place look better. If there is even anyone who has A RENT TO OWN home for bad credit or no credit that would be even better!! If you give us a chance you won't regret it! God bless!
If you call and I do not Answer please leave me a message! Thanks in advance!!
828-284-2146
For Sale:     5 Astraloupe hens, laying good, just a little over a year old. $15 each…call 284-9091
For Sale:     Knee scooter…dump truck…call 682-9003
For Sale:     Half Yorkie half Shih-tzu/shorkie female 4-month old puppy.   Comes with bed, food, toys, bowls, harness and leash and its shots are up to date.  Cannot keep her. $600…email Yourfurndoc@yahoo.com
For Sale:     Australian Shepherd Puppies. 3 Male Blue Merles and 2 Female Black Tris. $400…email shaylee.stafford@gmail.com
---
June 8, 2021
Free:            Three 3 month old roosters from heavy breed chickens, will be good meat birds in a few months, come and get all three…call 828-688-4059
For Sale:    Hiwatch 6 T500+ Smart Watches in blue,black,white & gold pink with all the options and features of an expense smart watch but at a 1/3 of the price…call 828-592-1265
Help
Wanted:       Someone to stay with a 78 year old man and help him around the house: offering good pay, 8 hours a day. There won't be much work. Have room they can stay free of charge if they need it: free room and board. $12 an hour/40 hours a week…call 828-689-5125
For Sale:     Piano:approximately 50 years old is in good condition, needs a good home, for more information or if interested please call 828-284-9583
For Sale:     Pygmy goats…call 828-467-1809
For Sale:     Used Brown Ashley Leather Sofa with wood trim. One tear on seat, some minor wear on arm. Great for man cave. Call if interested and leave a message. Asking $125 or best offer…like new Pioneer equalizer. $200…call 675-0618 or 284-3663
Help
Wanted:      Someone to put Kool seal on a 23′ camper, two gallons, have everything you need… call 828-284-5294
---
June 7, 2021
Wanted:      Golf cart, gas powered, reasonably priced. Call Robert 467-0560 or 467-5726.
For Sale:     Male Blue Heeler: 6 months old. $250…call (828)385-1366
For Sale:     Three white plastic window blinds approximately 3 feet by 3 feet. $20.00 or best offer…call 828-284-2911
For Sale:     Golden. Doodles. Puppies mother is Golden Retriever Dad is a large black and white Standard Poodle boy's and girls , 5 black with white markings, on the feet, 5 white with black markings, 6 1/2 week's old , ready for adoption very sweet and fluffy , kid approved family pet , will be big pet's, 828-308-2218 leave a message
Wanted:      To buy compact tractor and ATV…call Billy 828-265-1859
For Sale:     2001 Buick Lesabre. Has 150,000 miles and is a clean car. It has a good 3.8 engine. Transmission is messing up. Asking $1000. Call 675-5102 and leave message if no answer.
For Rent:     Pasture land for rent: Room for 2-3 cows to graze in…call 704-962-5999
For Sale:     Female fainting goat, 3 months old. $250 or best offer…call 828-467-3593
For Sale:     Cooper set of tires size 225/65/R17. They have half tread or better…call 828-682-4006 or 828-208-0648
Wanted:      A granny 4-speed transmission, GM, for a 1973-1989 2-wheel-drive…call 828-208-2444: leave a message if no answer
For Sale:     16 x 26 utility building with white vinyl siding. Comes wired with lights and Receptacles.Call for price  and more information. Bee Log area 828-284-5795 no calls after 930–
---
June 5, 2021
For Sale:     Craftsman backpack blower in box. Retails for $250, like new, will sell for $150…G.E. dryer. Full size, works great $195..acoustic guitar G100, 3/4 size. $75…outdoor table: white. $45…wood, metal and plastic shelving, call for price…hay in the field, 2 acres, half & half…call 305-988-9188
---
June 4, 2021
For Sale:     2002 Dodge: excellent body, excellent running gears, needs an engine. It's a very good looking truck in good shape body wise. $1,500 or best offer…call 828-783-0169
For Sale:     1200 DVDs $5 Each…85 Disney DVDs $6 each… 100 wrestling DVDs $10 Each …call or text anytime 828-284-8812: Leave a message
Help 
Wanted:      Need someone to assist with basic daily needs of my 76 & 79 year old parents in the West Yancey- Prices Creek area. Looking for someone to work 4 hours per day Monday thru Friday from 9am-1pm.  Prepare breakfast and lunch, dispense already prepared medications, general housekeeping, laundry, dishes, etc. $12 per hour… Call or text 828-442-2946 if interested.
For Sale:     Soho desk & shelf in great condition. Metal and wood combination. Modern set – will sell both for $100… Please text if interested 828-208-2177
For Sale:    2 pot belly pigs, a year and 2 months old, very small. I will take $50 a piece for the pigs…one male duck $10…call 828-318-2020
For Sale:     8X10 Metal utility building, framed with 2X4 studs and rafters, 36″ metal door and pair of access ramps. Paid $1945 last year, asking $1400…call 828-385-1267
For Sale:     Mixed Breed Rabbits… Call or Text: 828-385-0395
For Sale:     Tonneau Pro Hardfold cover, excellent condition. Currently on a 2015 Ford F-150 short bed. 5′ 5″. $450…call 828-678-1008
Free:             Free Female Goat to good home she is sweet an loving she thinks she is a dog but she needs to be with other goats…email Hoilmanmegan1813@gmail.com
---
June 3, 2021
For Rent:     2011 Double wide for rent: Newdale community, 2 Bedroom/2Bath with office space, 2 covered porches, detached carport, and storage building. $1,000 monthly. No pets, no smoking, rental application required and will be provided… Call 828-284-0550
For Sale:     Pyrenees/Pitt puppies: Momma Pitt, daddy Great Pyrenees, both parents on premises. Will be ready June 12th…call 843-698-3277
For Lease:   Riverfront land for lease, good access. 828-467-5279
Help
Wanted:       Someone to stay with a 78 year old man and help him around the house: offering good pay, 8 hours a day. There won't be much work. Have room they can stay free of charge if they need it: free room and board. $12 an hour/40 hours a week…call 828-689-5125
For Sale:      2 deer hunting tree stands… 4 tires and nice wheels: fits F-150 Ford truck…2 large camping cots: steel frame…a new, still in box,  3.2 cubic foot dorm-type fridge bought at Lowes…. call anytime for info on the items 828-682-9237, if no answer leave message
For Sale:     2 stands, very nice wood and iron with a drawer: can be used for TV stands or night stands.  They have 3 shelves and a drawer in each.  They are 4 ft tall 18inches wide $100 for both…king quilt with shams, new, yellow/navy, beautiful $60…a lot of mens new khaki pants size 34/32, 34/34, $5 each…alot of doggie pee pads, new. $5 a  pack…a lot of womens tops size 2XL, like new. $5 and $10 each…call 385-2221
For Sale:     2003 Nissan Frontier truck…text or call 828-385-0080
---
June 2, 2021
Wanted:      To buy a cabinet-style wood heater…call 828-385-0197
For Sale:     2 year old Jack Russell/Rat Terrier mix male. Very friendly and loving, smart…Text 828-284-6196
Wanted:       Looking for a good HUD approved 2 bedroom trailer, apartment or house with Lights and Water included in Rent for $500 a month in Burnsville or Spruce Pine areas. I'm 49 single male. I don't drink or do drugs at all.  I'm clean helpful easy to get along with. Need something ASAP if possible if you got something please help and call or text anytime at 828-284-8812: Leave a message if no answer
For Sale:    3624 sq. ft building on Main Street in Spruce Pine with showroom, 2 bathrooms, new roof, guttering, rewired throughout, natural gas furnace, 3-phase power, 10 horsepower Champion air compressor piped throughout building, 10-foot ceiling. Excellent for cabinet/wood working shop with designer showroom for interior decorator. Client list available…call 828-385-1048…Financing available for 5 years.
Wanted:      Looking for a house or apartment rental in the Burnsville or Spruce Pine area… Call or text 828-678-1078.
For Sale:     Norwegian Elkhound puppies: 5 female pups…call 828-838-5553
For Sale:     2001 Indian Centennial Chief motorcycle: 100th Anniversary Limited Edition #95 of 365+. Engine:S&S Super Stock 88 1500. Color:Black Hills Black/Gold, Only 841 Miles, All Orginal, Mint Condition. Price: 12,800.00 Would Consider Partial Trade Side x Side Or Other Items of Equal Value and Condition.
Contact: 828-208-2858 or tws0195@gmail.com. I Will Answer All.
For Sale:     4-500 DVDs, excellent condition, many action & sci-fi and more. $225… Call Robert at 467-5726.
For Sale:     Thompson Center 50 Caliber muzzle loader. This is a slightly used gun, cleaned and cared for very well. Bore is in A+ condition. Check out the picture. I am asking $400.00. If interested, Call Don at 585-489-8161 I live in Burnsville. 
---
June 1, 2021
Wanted:      To buy locust posts or rails… Call 828-733-4919 if you have some for sale
For Sale:    Pomeranian and Miniature Yorkie Mix, 6 Weeks Old, No Papers $250. Dad is Pomeranian Full Blooded and Papered and Mom is Miniature Yorkie Full Blooded and No Papers… Call 828-208-4674 Anytime.
Wanted:      Looking for medium young or pup mix bred or pure to guard chicks and bark.  Lost my good dog a week ago.  Looking for one free to a dog loving home… also have free to a good home a black kitten: one week old, be ready to go in 5 more weeks. The mother is a good mouser…call 828-284-7816
For Sale:     2 year old Cur dog: bred well out of good bloodline. $400…one year old original Mountain Cur: black and brindle, started on squirrel. $300 or trade for guns…call 682-6290
For Sale:      Walker male 2 year old dog: He is UKC papered and he will run a bear and bay on the ground. He's a good pack dog and he has a good mouth…call 828-208-1747,  leave a message if no answer
For Sale:     2002 Yamaha XVS 1100 V-star motorcycle. $2800…call 828-385-0053
For Sale:     1 young Lavender Orpington rooster. $10…call 828-678-0410 Or send a text – can provide pictures
For Sale:     Japanese bantams 8 weeks old. $10 each…call 828-208-2883
For Sale:     Silver 2016 Kia Rio w/55,000 miles. Interior is in good shape; never smoked in/no pets. $7500. Car is in Bakersville, NC…call 828-467-8780
For Sale:     Computer desk in good condition: must pick up in Burnsville. $20….call 828-678-1226
For Sale:     4 brassy back bantam roosters, also have bigger roosters….Also have a female potbelly pig…call 828-208-3528
---
May 31, 2021
For Sale:     Motorcycle: 2015 Kawasaki Ninja 300. Good condition, Low Mileage, Dark Gray, Ready to Ride. Includes New Helmet with Cover. Includes New Cover for Motorcycle. NADA Guide Suggested List Price is $5,299. Will sell for $4,150 with some minor negotiation. Will deliver in a 50 mile radius for $60, Further delivery distance is open for discussion, if needed. Please call 910-897-8960 and please leave a message and the call will be returned.
For Sale:     6 hens and 1 rooster: hens are various breeds, Silver Laced Wyandotte, Silkie mix, Leghorn mix etc. Roo is Silver Laced and Leghorn: real pretty $50… Young black baldy cow, believe to be bred, calm easygoing, sell or trade on good young bull, farm equipment, fire arms etc. $1000 make offer…Call or text 828-387-7731
For Sale:     Rigid 13-inch planer, heavy duty, high capacity…call 828-682-4006
For Sale:     BRAHMIN Women's Handbags & Wallets: Some new with tags; some gently used and excellent condition. Photos available via text (941-875-3669) or email poeconway@comcast.net
For Sale:     Pygmy goats… Call 828-467-1809
For Sale:     1997 Dodge Dakota: 177,000 miles. Runs and drives great, 5 speed, 4 wheel drive, everything works good…call 828-783-0196
For Sale:     2 like new General Altama tires size 215×60 r17. $25 each…2 like new BF Goodrich tires size 195×60 r15 $25 each…5in heavy duty Etau american made bench vice with swivel base and anvil $80…Black and Decker 5in bench grinder: good shape $40…Gould and Goodrich leather gun holster in excellent shape" fits 9mm and 45 caliber pistol. $25…brand new Black and Decker cordless electric rachet $25… call 828-387-5696
Wanted:      Muzzle-loading rifles or pistols: cap and ball or flintlock only, no inlines…call 675-9298
---
May 29, 2021
Wanted:      Searching for a 2 bedroom home for rent or for sale. Looking to move by January of 2022. Local to Spruce Pine please. Text 828-467-2257.
For Sale:     Female miniature Dachshund looking for her forever home. She was born with a small hernia. She is very loving and sweet and gets along with kids and other animals. Asking a rehoming fee to ensure a loving home…call 828-385-0311
Seetec offers young people in Manchester employment opportunities - FE News
Posted: 28 Jun 2021 06:23 AM PDT
Traineeships can help to cut the risk of unemployment amongst young people in the North West, with 16-24-year olds currently most at risk of being out of work.
The UK's long-term unemployment among the young has risen to over 40% since the pandemic began, with those under the age of 35 accounting for almost 80% of jobs lost in the past year.* While, according to latest figures from the Office for National Statistics (ONS), there is a continued rise in long-term unemployment among the under-25s.**
Traineeships are proving vital in tackling this by helping young people to access employment and gain the skills needed to support the UK's economic recovery.
Skills specialist Seetec Outsource, part of the employee-owned Seetec Group, is at the forefront of helping young people get a foothold on the employment ladder by offering traineeships in Business Administration for 16 to 24-year olds across the North West. 
Funded by the Education and Skills Funding Agency's Adult Education Budget, it offers six to 12-week programmes designed to give participants the key skills they will need to succeed in the workplace. Traineeships combine pre-employment training and a vocational qualification with a period of work experience and offer support towards functional skills qualifications in English and maths as well as essential digital skills where needed.
One young adult benefiting from such a programme is Jessica Riley from Trafford, Greater Manchester. She realised college wasn't for her during the pandemic but has now reskilled, secured a job and a future career after completing a Seetec Outsource traineeship. 
Jessica started the programme after leaving college, where she was studying towards A-Levels at the start of the Covid-19 pandemic. 
Unable to find a job or apprenticeship during the lockdowns that followed, Jessica was keen to take control of her future and recognised that a traineeship would provide her with a valuable opportunity to gain skills and experience.
Due to ongoing lockdown restrictions, Jessica spent her first four weeks on programme completing remote learning assignments with the support of her tutor and attending virtual classes along with the other trainees in her group. 
She then spent three weeks with her work placement host company, an NHS Medical Centre in Sale, Greater Manchester. The company has been so pleased with Jessica's progress that it has now asked her to stay on at the medical centre as an Apprentice Customer Service Practitioner at the end of her placement.
By working closely with local businesses, Seetec Outsource can provide blended classroom and online learning alongside valuable work experience with a host company, offering real life preparation and guidance. 
The programme is designed to help young people across the North West find employment in an industry where they can progress. 
With young workers in the North West being four times more likely to work in sectors where jobs are most at risk, the traineeships are more vital than ever in being a key stepping stone for young people trying to find employment in secure sectors.***
Traineeships offer a starting point for anyone who is not currently in education or employment, or who has little or no work experience and does not hold a qualification higher than a level 3.
Andi McGregor Operations Director at Seetec Outsource Education and Skills, explains why traineeships are such an important steppingstone for young people:
"Rising unemployment in the wake of Covid-19 means competition for jobs is fierce. Without relevant work experience a lot of young people are struggling to get noticed by employers, and many don't even know where to start with their job search.
"Jessica's experience shows that traineeships really can open doors to a brighter future. They prepare young people for the workplace and give them access to jobs or apprenticeships in their chosen field, while employers benefit from a chance to recruit motivated new employees who can grow with their business."