College interrupted: Many students chose to take time off instead of remote learning during the coronavirus pandemic - CNBC
---
College interrupted: Many students chose to take time off instead of remote learning during the coronavirus pandemic - CNBC
Posted: 09 Jun 2021 09:04 AM PDT
The Covid-19 pandemic was incredibly challenging for college students and when schools shut down and went to remote classes, many students chose to take time off — a gap year or even a gap semester — instead.
Postsecondary enrollments dropped 2.5% in the fall of 2020, nearly twice the rate of decline from a year earlier, according to the National Student Clearinghouse Research Center's December 2020 report. The NSCRC said the primary driver of that decline was a 3.6% drop in undergraduate enrollment.
Many students could no longer afford to enroll. Others didn't want a diminished college experience as coronavirus forced most universities online and internships, jobs and study abroad opportunities were canceled. Others were simply burned out from the stress of the pandemic.
"My family was in a credit crisis … so there were a lot of questions about our livelihood, what's going to happen to my grandparents [in China]. So there's a lot of stress in the air," said Lily Liu, an international student from China in the Stanford University Class of 2022 (formerly '21). "As the only child in an immigrant family, I think it was really important for me to be able to dedicate my full attention to my family," Liu said.
Lily Liu, an international student from China attending Stanford University, was supposed to be studying abroad in Paris when the pandemic hit. Instead, she took a year off and moved back home.
Source: Lily Liu
Nicolas Montoya, a student in the Harvard College Class of 2024 (formerly '23), said he found it hard to adjust when campus was closed and students were sent home.
"I chose to take a gap year mainly because I didn't have the best experience with the spring semester of 2020, when we decided to go virtual. Being [a] first-gen [college student], it was really hard to find work-life balance and find a place to study at home," said Montoya.
Marco Balestri, an American History major at Columbia University, had been studying abroad in Buenos Aires, Argentina and was there for less than three weeks when the pandemic hit and all students were sent home.
"I had not started the semester there and decided to withdraw from school for the semester just because I really could not think of the prospect of doing five months of online school," Balestri said.
More from College Voices:
Latinx college students faced family, financial challenges during the pandemic
TikTok, Bumble, others are hiring college students as brand ambassadors
I want to move to New York after college graduation. Can I afford it?
Gap years are common as some high school students take a year off to travel or volunteer before  college. But that increased dramatically with the pandemic as many incoming freshmen, when faced with the prospect of starting their college life online, opted to take time off instead. Freshman enrollment in college fell 13.1% in the fall of 2020, compared with a drop of just 1.4% in the fall of 2019, according to the NSCRC.
 Some colleges, like Princeton, Harvard, and Tufts University actually encouraged incoming freshman to consider deferring those admission offers and take a gap year before beginning college. Around 340 Harvard students, or 20% of the incoming freshman class, opted to defer enrollment in fall 2020 – that's more than double the 90 to 130 students they have defer in a typical year.
Other campuses saw similar jumps in both incoming and current students taking time off.  But gap years during the pandemic were not the same: With borders closed and lockdown orders imposed because of the global spread of Covid-19, gap year students had to find new ways to gain experience and make an impact during 2020.
"I spent my entire year at home. It was kind of a no-brainer because most of the activities I engaged with were unpaid," said Liu, who just returned to Stanford recently.
Liu was initially supposed to study abroad to Paris, but instead, spent her year at home working on her senior thesis, completing a remote internship, writing music, and working on two different research projects with post-doctoral scholars — one of which investigated the use of technology by local police and was published during the height of the George Floyd movement last summer.
Montoya worked full-time as a Covid-19 case investigator and volunteered with an education nonprofit focused on increasing the graduation rate for Hispanic high school students.
"Both of my opportunities are completely remote, so I just do them from my childhood bedroom," he explained.
Nicolas Montoya, a Gates Scholar at Harvard University majoring in social studies in global health and health policy, took a gap year for family reasons as well as to gain real-world experience.
Source: Steven Garcia-Machuca
Balestri landed two back-to-back field organizer jobs for Democratic Senate campaigns in Maine and Georgia during the 2020 election.
"Going into the summer, I realized that I was very much interested in taking that fall semester off. I hadn't committed fully, but I had known I would only do it if I got a full-time position on a campaign," Balestri said. "And for me, I had always known campaigns are one of the best ways for young people, especially college students, to break into politics and government and get a lot of hands-on experience in leadership that you can't get from internships with major corporations, Congress, or your state legislature."
For some students, taking a gap year or semester gave them time to think about what they really wanted to do with their futures.
"When I was enrolled, I was just kind of going through the motions of like, 'I should be taking this class to be on track or I should be doing that,'" Montoya said.  I was actually pre-med when I was enrolled, and now I don't think I'm pre-med anymore. And this is actually something I've determined doing this gap year, working in health care, and just seeing what it really takes to be a doctor and maybe that isn't for me."
It also gave students chances to network and explore fields they're interest in.
When I'm moving 200 mph, it's impossible for me to take a step back and think about things," said Liu. "This year, because of the free time, I was able to talk to professionals and people whose work I really admire and from there I decided I want to do a master's [degree] in sustainability. That was not my intention at all before."
Balestri said his high-stakes and hands-on work in politics actually had an impact on his studies.
"It's really made me want to dive deeper into the studies I'm working on," Balestri said. "I'm currently writing a thesis on the origins of the voter-registration system in New York State in the early 1900s — so much of that was influenced by my experience working with voter registration on these campaigns."
Marco Balestri, a history major at Columbia University, was studying abroad in Buenos Aires when the pandemic hit. After being sent home, he withdrew from the spring 2020 semester and worked on congressional campaigns.
Source: Marco Balestri
The coronavirus pandemic hit Black and Hispanic families harder and that was reflected on college campuses: The number of Black and Hispanic students taking leaves of absence during the spring semester, when the pandemic first hit, increased by 206% and 287%, respectively, compared to a 70% increase for white students and 59% for Asian students, according to a report from the NSCRC.
For some students who decide to take time off because of financial or other hardships, there is a very real concern they may not return to college.
"Research has shown, for Latinx students in particular, the longer they take gap years, the less likely it is that they are going to return back to campus. So that is something to be very cognizant of, that institutions should be aware of how to support students if they do choose to take a gap year— whether it is by force or voluntarily," said Edgar Lopez, a PhD candidate in Urban Education Policy at the University of Southern California.
Those interruptions and delays have Lopez and other higher education experts worried that the pandemic will delay college graduation for students of color and exacerbate existing inequalities in higher education.
If a student doesn't complete their college degree, it can have a serious ripple effect on the rest of their life — it will be tougher to get a job and they will make less money. The median weekly earnings for someone with some college but no degree is $415 less than that of someone with a bachelor's degree, according to the U.S. Bureau of Labor Statistics. That money compounds when you consider earning, saving and investing.
So, whether a student chooses to take time off or is forced to for financial or other reasons, experts say it's crucial that they do so with a serious intent to return to campus the next semester or next year.
CNBC's "College Voices" is a series written by CNBC interns from universities across the country about getting their college education, managing their own money and launching their careers during these extraordinary times. Christian Rodriguez is a student in the Columbia University Class of 2022, majoring in Latin American and Iberian cultures and European history, politics, and society. He was a spring 2021 intern with CNBC's assignment desk and is currently a summer analyst at Goldman Sachs.The series is edited by Cindy Perman.
SIGN UP: Money 101 is an 8-week learning course to financial freedom, delivered weekly to your inbox.
CHECK OUT: 9 jobs in demand right now — including one that pays more than $80,000/year via Grow with Acorns+CNBC.
Disclosure: NBCUniversal and Comcast Ventures are investors in Acorns.
In Kentucky's 'Silicon Holler' and Wisconsin's Northwoods, high-speed internet is creating jobs, and changing lives - Milwaukee Journal Sentinel
Posted: 09 Jun 2021 07:01 AM PDT
McKee, Ky. - Matt and Jennifer Muncy were dangerously close to becoming homeless. 
They had lost their livelihood when a local factory sent work to Mexico. They barely subsisted on a string of low-paying jobs that followed.
Raising their four children in a part of Appalachia with a median annual household income barely above $32,000 — about half the national average — had become as lonely as McKee's single traffic light. 
"We were literally at a point where we were done," Matt said, tears welling up in his eyes. "We had each other, and as God is my witness, that's the one thing which kept me going." 
Then the couple heard about a program that helps land customer service work with companies like Apple, Cabela's and Amazon. Matt was skeptical. He had looked into the promise of online jobs before and they seemed like a scam.
"They would never go into specifics and when you get to the end of everything, they're wanting a credit card, they're wanting money," he said.
But desperation had set in. 
"It was to a point where something either had to give or we sank," Matt said.
The couple took the advice of a State of Kentucky employment center, which sent them to Teleworks USA, a nonprofit that says it has created more than 3,300 jobs in a 23-county region since the deployment of high-speed internet service about six years ago. 
Shortly after he and Jennifer finished their training in 2018, they landed positions with a company that does tech support for Apple. Teleworks provided office space and a computer until they got back on their feet and could work from home. 
Matt no longer had to tell his children they couldn't have something at the store "because Daddy can't find work."
"If you've never lived poverty, you really don't know," he said. "You will never know what a wonderful feeling it is to be able to buy your kid a candy bar, to buy your wife a little something extra just because you can."
At a time when a good portion of rural America lacks high-speed internet, also known as broadband, Matt and Jennifer Muncy's experience stands as testament to its power to lift people out of a hand-to-mouth existence. In this thinly populated part of eastern Kentucky, nicknamed "Silicon Holler," technology has trumped location.
A similar story is unfolding in Wisconsin's Northwoods and in other rural places that have found ways to tap the potential of the internet — and in doing so, illustrate the missed opportunities when it's not available.
Studies have shown that in addition to enhancing education and quality of life, broadband creates jobs, boosts entrepreneurship, raises property values and ultimately creates taxpayers who contribute to the common good.
"The internet is the most powerful platform in the history of the planet," said Tom Wheeler, who was chairman of the Federal Communications Commission under President Barack Obama. "Unfortunately, it's not yet pervasive."
In 2016, Wheeler went to eastern Kentucky to see for himself how the region was being changed by the infusion of broadband into the countryside, where only a few years earlier, people could barely get online. 
"I hope you folks realize what a big deal this really is," he told a group of 90 folks who listened to his speech at the People's Rural Telephone Cooperative conference center in McKee.
"This is a network that can create a level playing field for everybody."
Wheeler recently said he still feels that way, maybe more so as the COVID-19 pandemic accentuated the depth of the rural broadband problem. 
"The internet is no longer 'nice' to have. It's critical," he said. 
One of the biggest obstacles in getting service to everyone is the high cost of installing fiber cable in places where there are few customers to defray the expense. It can cost $50,000 per mile in rugged terrain, an unattractive figure for a service provider seeking a return on its investment. 
But it's justifiable from a public-interest standpoint, according to Wheeler. 
"The answer is to step up and pay the necessary capital costs, just like we pay for building highways," he said. 
Jackson County, where McKee is the county seat, doesn't have a four-lane highway yet. That's true for other parts of rural America as well. However, Wheeler said the telephone cooperative's success with broadband could be replicated across the country.
"While I was at the FCC, we estimated it would cost about $80 billion for a one-time fix to deliver service to everyone," he said. 
President Joe Biden's American Jobs Plan currently proposes around $65 billion, scaled back from $100 billion announced in April. 
'The impact is real and immediate'
Nearly 800 miles away from McKee, in Vilas County, Wisconsin, Amelia Gagliano can relate to living in a place where good-paying jobs are scarce. The poverty is not as dire as parts of Kentucky, but she's seen folks scrape by with seasonal work. 
"If you can find a year-round job here that's 40 hours a week, has benefits and pays well, that's amazing," said Gagliano, who grew up at a fishing resort on the Rainbow Flowage near Lake Tomahawk, where her parents always had second jobs to keep the bills paid. 
"People don't stick around when they can go to cities," she said. 
High-speed internet has made it easier for young folks like Gagliano, an avid dog-sled racer, to remain closer to home and family.
She manages the Land O' Lakes office of Errand Solutions, a Chicago firm that has a virtual concierge service for the employees of large companies and hospitals.
In February, when Texas was slammed by an ice storm that knocked out power and left thousands of people with frozen, broken water pipes, Errand Solutions weighed in from the Northwoods. No stranger to cold-weather crises, the staff helped folks with things they'd never encountered before. 
"We can't solve all the world's problems, but that was definitely one we could handle," Gagliano said.
It was company founder Marsha McVicker's idea to open the client service center in the town of about 800 people. She splits her time between Chicago and Land O' Lakes, 385 miles north, where she has a cabin. 
McVicker grew up near Wausau. As a child, she tagged along with her father who was in the road construction business in northern Wisconsin and Michigan's Upper Peninsula. She grew to love the Northwoods, and when it came time to expand her business a few years ago, the forest and lakes won out over other places in Florida and Texas.
"Land O' Lakes is tiny. But when you create jobs in such a small community, the impact is real and immediate. The ripple effect has been beautiful to see," McVicker said. 
High-speed internet allowed her to make the move. The town on the Michigan border already had fiber-optic broadband and was looking for ways to tap its business potential.
"We asked Marsha what it would take to open an office up here," recalled Dave Juday, a Vilas County Economic Development Corp. board member.
She told us she needed a building, $350,000 of local money, a workforce and high-speed internet, Juday said. "And we had three weeks to get it done."
The building that McVicker sought was a former We Energies customer service center, and the money was raised by Juday's business contacts in exchange for an equity stake in Errand Solutions.
"I told them to bring their checkbooks," he said. 
The workforce was a crew of Northwoods residents grateful for jobs that paid a decent wage and didn't have seasonal layoffs. They embraced the new positions and showed the outside world a Wisconsin friendliness that transcended borders.
"When someone calls into the Errand Solutions center, it's going to feel like they're talking to their aunt or their neighbor. It has such an incredible vibe," McVicker said. 
The office only employed about a dozen people, before the pandemic, but the goal is to have 60 in the next couple of years. An airplane hangar behind the building could be converted into office space and the staff can work from home as well. 
High-speed internet was essential in the decision to set up shop in Land O' Lakes.
"If investments are going to be made in rural America, it's got to start with broadband," McVicker said. 
Just as good as New York City
It took ambitious planning, millions of dollars in federal grants and a mule named Old Bub to bring the internet to every home in Jackson County, Kentucky. 
Saddled with about a 30% poverty rate, the county has struggled for many years. McKee is a small mountain town with empty storefronts clustered around the courthouse square. Dollar General and Family Dollar stores are among the few places to shop. A restaurant by the courthouse closed, but Dairy Queen stays busy. 
McKee mirrors thousands of small towns in rural America. Yet against this backdrop, its People's Rural Telephone Cooperative has helped connect folks to an economy not hemmed in by the Appalachian Mountains, a beautiful but hardscrabble slice of the South. 
Subscribers to the member-owned cooperative's broadband can get gigabit speeds, plenty of bandwidth for any business. It's much faster than in most of rural America.
Every home and business in Jackson County and adjacent Owsley County has access to broadband delivered through fiber-optic cable, a major accomplishment given much of the area is swallowed up in the hills and crags of the Daniel Boone National Forest. 
The prices are low, starting at $10 a month for families eligible for a federal subsidy and around $40 without the government assistance. Moreover, there are free Wi-Fi hot spots all over the area — at libraries, churches, the courthouse and the cooperative's offices.
Keith Gabbard, the CEO of People's Rural Telephone Cooperative, is largely credited with having the foresight and chutzpah to make it happen.
In 2009, when President Barack Obama's administration announced that federal stimulus money was available for rural broadband projects, Gabbard seized the opportunity. 
The McKee native, who returned to his hometown in 1976 after receiving a bachelor's degree in business from Eastern Kentucky University, saw the internet as a way to create sustainable jobs in an economy hurting from the loss of manufacturing and, years earlier, coal mining. 
All told, it cost $50 million to bring ultra-fast service to the area. Largely financed by federal grants and low-interest loans, the project took six years to complete. But even the construction fueled an economic boom as workers came from other places to string cable through the mountains.
That's when Old Bub earned his place in local history. The mule spent several years trudging up and down the steep hillsides hauling spools of fiber cable in places where it would have been difficult to maneuver a machine. There was even a song written about the sure-footed beast that brought eastern Kentucky into the 21st century.
"People still ask about him," Gabbard said.
A lack of high-paying jobs remains a problem in the area. But the influx of call-center work, paying between $12 and $20 an hour plus benefits, has lowered the jobless rate in small towns like McKee, Booneville and Annville by around 5%. 
Broadband also has brought educational opportunities, and with telemedicine, folks no longer have to travel long distances to see a doctor. There's even a virtual "living room" at the public library in McKee, where veterans can connect with a Veterans Administration hospital several hours away in Lexington. 
"Much of my life I heard people complain about everything you couldn't do here," Gabbard said. "We only had one stoplight. We didn't have a Walmart or a college or a hospital. But now we have just as good of broadband as New York City."
'It's changing the economy'
In Wisconsin, Vilas County has been one of the leaders in the number of state Public Service Commission broadband grants -- 14 in seven years. This spring, service providers CenturyLink and ChoiceTel won nearly $3 million, altogether, for projects in the county.  
The aggressive deployment of broadband has largely been the result of a long-term effort by local officials, some of them retired executives, to secure state and federal funding. 
"Without it, most of us would have been stuck with dial-up speeds," said Bill Niemuth from Boulder Junction, a small town known as the "Musky Capital of the World" that in March helped CenturyLink win a $2.2 million state grant. 
He was director of global security and corporate air transportation for Kimberly-Clark Corp., a job that took him to dozens of countries. Now, from his home, he runs a corporate security business with clients around the world. 
The presence of business professionals from outside the area isn't immediately noticeable in Boulder Junction, where the population swells in the summer with tourism. However, their spending in the off-season has made a difference at restaurants, grocery stores and other businesses and has boosted home sales. 
"It's changing the economy," Niemuth said. 
Wealthy seasonal homeowners have poured money into the community. 
For example, Uline Corp. executives Richard and Elizabeth Uihlein donated several million dollars for a lakefront pavilion in Manitowish Waters and a 17-mile paved bike trail to Boulder Junction.
The Uihleins have owned a hotel, a condominium complex, a coffee shop, restaurant, spa and two gift shops in a town where the business district runs a third of a mile before it retreats into the surrounding forest.
Another notable is Dick Leinenkugel, brewing scion and former Wisconsin secretary of commerce.
In Lac du Flambeau, a Native American community in Vilas County, high-speed internet supports a loan processing center run by the Band of Lake Superior Chippewa Indians.
The center, which employs about 40 people, handles payday loans from all over the country. It generates significant revenue for the tribe, the largest employer in the area. 
The starting wage is around $11.50 an hour, better than some other jobs on the reservation, where there's a paucity of options.
"People can move up fairly quickly. It's an important part of our organization," said Dean Zaumseil, CEO of the Lac du Flambeau Business Development Corporation.
Daniel Two Crow has worked at the loan center for seven years. He supervises about 15 people and says it would be difficult to find another job with comparable pay and benefits.
At 48 years old, he's lived in Minnesota, Colorado, Illinois, Washington, South Dakota, North Dakota and New Mexico, before settling down in Lac du Flambeau. He's married with five children.
"My wife and I are in the process of buying our first home. This job's been a blessing for me and my family," he said.
The benefits of broadband certainly haven't been felt everywhere. Some areas of the reservation, and other parts of Vilas County, struggle to get online. 
"We've still got a lot of work to do," said Dion Reynolds, information technology manager for the Business Development Corporation.
But the deployment in Minocqua, a tourist town in Vilas County, allowed Brad Gauthier to return home from Portland, Oregon.
Gauthier grew up on the Lac du Flambeau reservation, and while in his 20s, traveled extensively across the U.S. His laptop was his office and he spent five years working from internet cafes.
His wife, Rubie, was raised in the Philippines. As an executive with Hewlett Packard Corp., she traveled globally before she met Brad and they settled down in Portland to run a software development business.
For a while, the young couple ran the business from laptops while touring the U.S. National Park System. Their customers never knew the difference and many now probably don't realize they're based in the Northwoods.
In Portland, they paid $32 a square foot for office space. In downtown Minocqua, the rent is about a dollar a square foot. 
"Huge office buildings might be just a snapshot in time," Gauthier said. "When you look at where the trends are headed, it's all about remote work. You can attract the best talent without disrupting someone's life."
Jobs that offer promotions, good pay
In Annville, about 15 minutes from McKee, one of nine Teleworks facilities sits on a hill overlooking a vacant lot that was once the site of Jackson County's largest employer, Mid-South Electronics.
On Jan. 15, 2005, much of the plant was destroyed in a fire.
While no one was injured, it took more than a half-dozen fire departments to extinguish the flames in a 100,000-square-foot building where plastic-molded parts were made for appliances. 
Shana Green, who along with her mother and boyfriend worked at Mid-South, recalled that night the factory was set ablaze by a disgruntled employee.
"It was about 3 o'clock on a Saturday morning when my phone rang," Green said. "It was my mother. She said she'd heard the plant was on fire."
Green rushed to take a look but couldn't get within miles because of the thick smoke and road barricades. Nearby homes were evacuated due to fear of chemical explosions. 
Damages to the plant were estimated at $50 million, including lost revenue, and efforts to restart the operations in Annville eventually fizzled. 
"It was a big blow to the community," Green said.
Now, she does telephone customer support for a national health insurance company.
"I really enjoy the job because I know I'm helping veterans," she said.
Only a handful of companies remain in the industrial park where Mid-South had been a regional employer. What was a child care center is now the Teleworks office. 
The nonprofit teaches customer service skills for online and telephone support positions in all kinds of fields, such as retail, health care and consumer electronics.
The Teleworks jobs often pay better than local businesses. One company, Kelly Connect, offered a $500 sign-on bonus and a dollar-per-hour raise after three months.
"All of our companies promote from within, and you can quickly move up the ranks to become a trainer, a supervisor or a mentor," said Betty Hays, operations director at the Annville office. 
"It's made a huge difference in peoples' lives around here," she said. 
Hays has tapped the power of broadband for a second job, teaching English to kids in China. She's had the same students for several years and has gotten to know them well. 
One of them sent her Beebop headphones for Christmas. A mother of one of her students, worried about the COVID outbreak in the U.S., sent her a thousand face masks.
"She wanted to know if there was anything she could do to help," Hays said.
Outside the back door of her home are lush green hills dotted with cows. Hays sometimes uses the camera in her laptop to give her students a glimpse of rural Appalachia. They're living in high-rise apartments in Beijing and Shanghai. 
"Three of them say they're determined to come visit me," she said. 
In rural Kentucky ultra fast internet has helped lift families out of poverty
Technical support specialist Matt Muncy's, work-at-home job is possible because of ultra fast internet.
Mark Hoffman, Milwaukee Journal Sentinel
Finding new paths in life
In Owsley County, the second-least populous county in Kentucky, Teleworks has brought about 400 jobs, according to County Judge Cale Turner. Other jobs have come from folks using broadband to tap a remote workplace on their own.
"It's probably the best thing that's happened to this community in my lifetime," Turner said. "We were right near the bottom of counties for median household income, and we're no longer in the bottom ten."
Kate Roberson is one of those folks who landed a Teleworks job.
Originally from California, she raises sheep and flowers on a 150-acre farm not far from the Red River Gorge, an intricate landscape of canyons, sandstone cliffs, waterfalls and natural bridges in the Daniel Boone National Forest.
She and her husband, Lee, aren't connected to the electric grid. But most days Kate drives into Booneville where she rents an office for $75 a month that includes high-speed internet and a shared receptionist. There, she does customer support for retail catalog companies. 
Roberson moved to Owsley County in 2016, sight unseen, after a ranch she rented in Colorado was sold to an owner who wanted all the sheep gone. At the time, she had dozens of pregnant ewes. Spring lambing was only a couple of months away. 
"I got on the internet, started looking around and saw pictures of this area. It was just gorgeous and the land was so inexpensive," she said.
But the move came with big challenges, including how to earn a living while getting the farm going. 
"I had no idea what I was in for, economically," she said.
After putting in a morning of chores on the farm, Roberson heads into Booneville and settles in behind the computer for her customer support job.
She says the transition from farm to office suits her well. 
"I can take my muddy boots off at the door, put on my slippers and be at work, no extra effort involved."
From nearly homeless to comfortable
This spring, Matt and Jennifer Muncy purchased their first house — just three years removed from being nearly homeless. They are comfortable, even if they're not getting rich. 
"That's what high-speed internet has brought to our family," Matt said.
He's been promoted to a senior support specialist who handles some of the most difficult customer service calls, where people are sometimes frustrated and angry over something like losing a job as well as a technology issue. 
"Those are the customers I absolutely will not give up on," Muncy said.
"It humbles me, knowing that I've been there."
The Journal Sentinel is examining the lack of high-speed internet, also called broadband, in rural areas.
Here's some of what's coming:
The deployment of broadband has created more than 3,300 jobs in what's known as "Silicon Holler" in Eastern Kentucky. In Wisconsin's Northwoods it's attracted new businesses and executives working from their home on the lake.
For all the billions of dollars poured into expanding service in rural America, there's been an inability to identify coverage gaps, a lack of accountability in spending, and a short-sighted view for what consumers actually need.
New technologies, such as Elon Musk's SpaceX and Starlink venture, could help bridge the digital divide, although some doubt their effectiveness. Moreover, millions of people in both rural and urban areas can't afford the options available to them
Reporter Rick Barrett spent the 2020-21 academic year as an O'Brien Fellow in Public Service Journalism at Marquette University examining the challenges facing rural Wisconsin. He was assisted by student researchers Christopher Miller and Kelli Arseneau.
All work on the project was done under the guidance of Milwaukee Journal Sentinel editors. Marquette University and administrators of the program played no role in the reporting, editing or presentation of this project.
To support the Journal Sentinel's in-depth local reporting, please subscribe at jsonline.com/deal.
I'm Wealthy. I Want My Girlfriend to Quit Her Menial Job. - Slate
Posted: 09 Jun 2021 11:35 AM PDT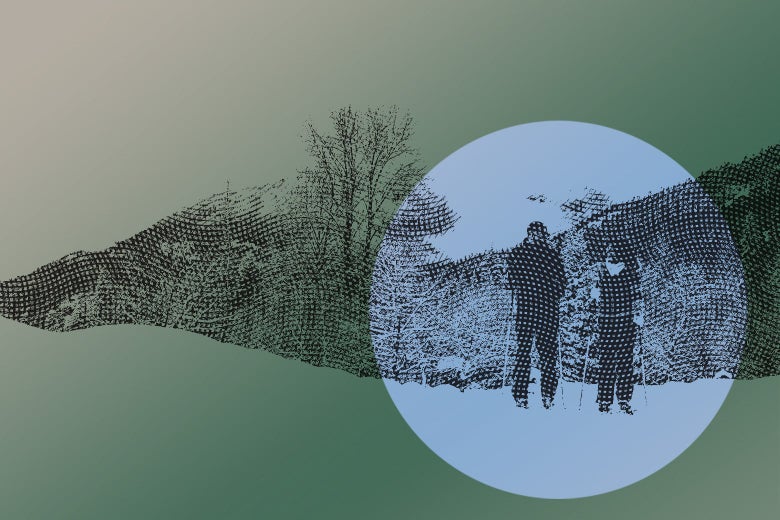 Pay Dirt is Slate's new money advice column. Have a question? Send it to Athena and Elizabeth here. (It's anonymous!)
Dear Pay Dirt,
I'm a 55-year-old divorced college professor who earns $140,000 a year (plus interest, dividends, and royalties). I have around $3.5 million in investments, home equity, and savings, so I am fairly well off. My 51-year-old girlfriend has little savings, works an hourly wage job, and earns around $40,000 a year (she's had a much tougher life than me).
I would be happy to support us both and would like her to quit working (or work much less) so we can travel more and have more free fun time. But she is worried about losing independence and being financially dependent on me. She's also worried about being perceived as a gold digger or sugar baby. I see her concerns as entirely legitimate. But I really want to be with someone who can, say, take a month off in the summer and go to Europe with me, go skiing for a week in the winter, and also go to the Caribbean for a beach vacation every year. This lifestyle is affordable for me (and I'm happy to pay—I don't expect or need her to foot part of the bill), and it's not uncommon among successful academics like me. But I know it's also totally alien and unobtainable to many working/middle-class folks. This travel and fun are all very appealing to her, but there's always the money/work/independence issue that seems to get in the way. We don't really fight about this, but it is a key difference that is always present and creates tension. How do we bridge this?
—Want My Partner to Live the Good Life With Me
Dear Good Life,
Your girlfriend does not want to be dependent on you financially, a sentiment your columnist understands because she's never wanted to be financially supported by a significant other, either. In light of this, she may be uncomfortable with the idea of you paying for things because she may feel it compromises the independence she's trying to build.
Another factor is whether she likes her work. Not all working women want to work less or retire. So it seems as if the issue is that she doesn't get enough vacation time for you to spend the time you want together, which isn't surprising given that two weeks' vacation annually is pretty standard (if paltry) for jobs in the U.S. Your girlfriend might not need to work less; she just needs a better paying job with more flexibility. But that's her choice to make.
In the meantime, you should have a conversation about how you see your respective futures financially. Does your girlfriend want to keep working like this, or does she envision a long-term situation more similar to yours? How important is travel and downtime to her? If her work hours and pay don't accommodate these things now (and let's be honest, an entire month off is pretty unobtainable for most people), does she think they will in the future? Because this conversation is really about the kind of life you envision together and not her work hours or disposable income, per se.
Dear Pay Dirt,
My father-in-law recently fell into a fundraising thing where he sends money to a person in Pakistan so they can get people out of indentured servitude. This began right after he retired. This whole thing has sent off alarm bells for my husband and his sister. I don't think it's unreasonable to think this thing might be legit, but the manner and speed in which it is unfolding is just odd. He is so obsessed with this that it's all he talks about. He tells us about it over and over, like it's the first time we are hearing of it. His passion is wild. He says things like, "We saved 150 people this weekend! Can you believe it only costs $140 to free someone?" He has used some of his own money and money that friends have donated to fund this.
The thing is that he has gotten my kids to want to shell out their own money to save other kids from indentured servitude. He found this person he is contact with in Pakistan on the internet. The man calls him at least three times a day to give updates. They FaceTime, and he gets photos of the ex-servants. My husband has just kind of shrugged his shoulders at this kind of stuff, but I don't like seeing my kids get involved in the weirdness of it all. Should I just let my kids donate some money? They are very moved by this whole thing.
—The Kids Want to Save the Servants
Dear Save the Servants,
This sets off alarm bells for me, too. It's possible that what your father is doing is legitimately helping people, but it sounds as if no one's really checked. There are plenty of NGOs that do this kind of work, and you should be able to research the organization if it's legitimate—if there is an organization, that is. It sounds like it might be one guy in Pakistan. If you father knows all of that and wants to take the risk, it's his money, and he's an adult, and while I think you can encourage him to explore other avenues for approaching this particular problem, you may not be able to persuade him to change course.
As for your kids, consider this an opportunity to teach them about how philanthropy works. If they're old enough, let them research some charities that do this sort of thing and pick one themselves. Explain to them that your father-in-law is trying to help these people and there are many ways to do that. It can't hurt for them to learn about generosity—and how to spot scams.
Dear Pay Dirt,
What do I do about my privileged brother who's been living in our parents' house for 25 years with no job? He got involved with drugs and booze in junior high, and my parents did everything for him, from putting him in "drug treatment" to taking care of his kids (he had two sons by an ex-girlfriend out-of-wedlock). Meanwhile, I minded my p's and q's—aka be little Miss Perfect. When he moved back home, our parents said that it was "for two weeks." He pays no rent and no bills. Meanwhile, I'm on my own and broke.
—Tired of the Lies
Dear Tired,
I understand your frustration and know many people who've been in this situation. The problem child often gets the most attention. But ultimately, your parents' decision to support (or maybe indulge or enable) your brother is their call. They certainly don't owe him shelter and financial support, but they don't owe you that either.
However, if you need and want help from them, you should ask directly. I doubt your brother hesitates to do that. But I wouldn't hold out much hope that your brother, who seems to be unemployed long term, will suddenly change his behavior, even if your parents decide to kick him out of the nest. It also wouldn't necessarily mean they'd begin using those resources to support you. It's not necessarily a zero-sum situation where you get nothing because your brother gets something. So you need to think about your brother's situation as completely separate from yours in any discussions with your parents, because in their minds, it probably is.
Dear Pay Dirt,
I graduated undergrad with nearly $130,000 in student loan debt, because I had severe health issues throughout college that resulted in me essentially paying for two full semesters I did not attend, as well as what could have been better parental guidance. Nearly four years out of college, that looks like a $1,150 payment a month, which has essentially been a full pay check for my entire career. Looking at my career opportunities, I decided that the only real tenable solution was to go to grad school so that I can make significantly more money. I specifically chose a one-year program in the non-U.S. country I have citizenship in to try to keep the fees down as much as possible. I also applied to scholarships but am unlikely to get one, so it's looking like I'm going to have to take out another very large chunk ($50,000 to $60,000) of U.S. federal loans.
I am confident that grad school is the right decision and will enable me to make more money and breathe a little, but taking out new loans is really bringing up all of the stress and anxious feelings I have about being so saddled with debt that I am usually good at tamping down. Barring any lottery wins or an extremely lucky career, I am going to be stuck with this debt into my mid-40s. How do I learn to be OK with it?
—Submerged in Student Loans
Dear Submerged,
I graduated with around $80,000 in student loans in 1999 and considered that a compelling reason not to go to grad school, even though I would have loved to. (In fact, if I ever win the lottery, I might go back to school, even though I don't need another degree.) But plenty of people make the same bet you're describing, in the hopes that the earning power of two degrees is exponentially higher than an undergrad degree alone.
But it's not a given that an additional degree will net you more money, and it really depends on what you're planning on going to grad school for.  There are certainly lines of work and study that would generate more income for you if your plan is to try to get yourself out of undergrad debt as quickly as possible. But do you want to get an MBA and become an investment banker? Or go to law school and become a corporate lawyer? You need to make a cold assessment of what your earning prospects are going to be with the specific degree you plan to get before you decide to accumulate more debt—particularly if the debt is what's making you miserable right now.
It's not inherently bad to hold student loans until your 40s. Barack Obama and Ted Cruz paid theirs off in their 40s, and they seem to be doing OK. But if the primary reason you're going to grad school is to get in front of your undergrad debt, it's a big gamble to take out even more loans. That said, federal loan programs are fairly flexible and will generally tie payment terms to income, so you're not going to starve if you decide to do it. Just make sure you're clear about your own motivations for wanting to go to grad school, and if money really is your primary motivation, make sure you're very clear on what typical earnings are for people with your desired degree.
—Elizabeth
More Advice From Slate
I am a relatively young, male, and not-yet-tenured professor at a university. My department is overwhelmingly older (55-plus), white, and male. Several of the senior professors in my department, including the chair, have attitudes toward women that are downright sexist. On a number of occasions I have heard these faculty members make comments about the physical appearance of young women that are inappropriate and creepy. However, recently a female student confessed to me something that truly disturbs me. She said that two of the senior faculty, one of whom is the chair of my department, pays her for sex. She said she does not want to tell anyone else, partly for fear of getting in trouble because prostitution is illegal, but also because the two professors are essentially paying her college tuition in exchange for her services. I feel this is an extreme ethical violation, and judging by the character of the two professors probably only the tip of the iceberg. But I am at a severe power disadvantage in this situation. My boss can easily fire me. The dean and provost at my university are also member of this misogynistic "old boys' club" and I don't feel I can trust them. If the student refuses to testify, then the perpetrators can simply deny it and no one would believe me. What should I do?
Slate is covering the stories that matter to you. Become a Slate Plus member to support our work. Your first month is only $1.
Join
More students than ever will attend summer school this year. That might not be enough to close the COVID-19 achievement gap. - USA TODAY
Posted: 09 Jun 2021 03:27 AM PDT
After a school year punctuated by coronavirus quarantines, Zoom lessons and days away from her friends, Caia Rivera, 7, will be spending at least part of her Florida summer back in the classroom.
Her classes and other enrichment activities at her Miami-area elementary school come courtesy of her mother's desire to keep her mind sharp – and more than $1 billion in federal funding to dramatically expand summer learning for millions of kids.
"I've noticed both with my kids and my friends' kids that this pandemic has caused kids to feel isolated and anxious, so having the ability to be interacting with people outside of the home can only do good in the long run," said Caia's mom, Cynthia Klimekoski, 37. "They were able to still have classes through Zoom, but I know with my daughter, she does better in person. I can't really tell if she fell behind or not, but that extra class time can help bridge any gaps she might have."
Millions of children this summer will participate in what's expected to be the largest summer-school program in history, powered by more than $1.2 billion in targeted federal post-pandemic assistance from the American Rescue Plan.
But experts warn these much-needed summer enrichment programs aren't a panacea – and worry the students most in need of extra tutoring won't get it. While summer school can be an effective way to help students who are falling behind, studies have also shown that students most needing help, typically Black or Latino kids from low-income families who were already being left behind academically before the pandemic, often because of socioeconomic factors and systemic racism, are least likely to actually participate. And those who sign up often don't attend consistently.
Students and educators describe the most difficult part of the past school year
Students and educators describe the most difficult part of the past school year
Harrison Hill, USA TODAY
After a school year in which many of the nation's approximately 56 million K-12 students struggled through some form of remote learning, lost classroom days and social isolation, summer 2021 programs face the daunting task of teaching not just about math, history and English, but also addressing widespread mental health challenges among students, and in some cases, dealing with nutrition issues for children who missed out on weeks or months of school meals.
And then there's the added obstacle of skeptical parents, especially from marginalized communities hit hard by COVID-19, who are reluctant to send their kids to in-person learning while the pandemic continues. Black, Indigenous, Pacific Islander and Latino families were among those who suffered the highest levels of death and serious coronavirus cases, especially early on.
"We know the best place for students to learn is in the school classroom. And we also know the past many months have been full of trauma and heartbreak and stress, so we know one of the best places for kids to heal is schools, surrounded by support and their friends and the sense of community that only a school can provide," said Austin Beutner, superintendent of the Los Angeles Unified School District.
For the first time in its history, LAUSD, the nation's second-largest public school system, is offering free summer school to all of its approximately 665,000 students. While the district has an annual budget of about $8 billion, it's never before had the resources to offer in-person summer programs to anyone who wanted it, Beutner said. Last year, the district offered online-only summer school and drew about 20% of its students.
Beutner said he hoped to do even better with in-person summer school this year, laying the groundwork for more consistent summer-school attendance in years to come after what he sees as a once-in-a-lifetime opportunity to expand learning. The district teaches 74% Latino students and 7.7% Black students, with nearly 14% of students overall learning English as a second language.

The challenges faced in L.A. – one of the nation's most diverse districts – will be repeated nationally. Administrators are scrambling to hire teachers, many of whom are already exhausted and struggling with their own coronavirus-related trauma. Students have spent more than a year being told to stay away from each other. Many have struggled to learn via computer or tablet, if they had internet access at all. Some have stopped attending classes entirely.
During the pandemic, LAUSD sent reading specialists into virtual classrooms after identifying students who needed extra help. Beutner said the district knows how each student is doing because schools consistently tested while students were learning virtually. He said that means every student who walks in for summer school will receive a customized learning program based on those assessments. The challenge, Beutner said, is persuading skeptical parents that it's safe to send their kids back to classrooms.
As in other districts nationally, LAUSD has found that kids from wealthier areas, which tend to be white, were twice as likely to have returned to classrooms as their lower-income classmates, exacerbating existing inequities over access to computers, high-speed internet and even a quiet place to sit. About half of all Black and Latino fourth-graders were remote learning across the nation in March, compared to 19% for white kids, according to federal data.
"We know which students would benefit the most, but that doesn't mean their family will decide to participate," Beutner said. "We're saying to parents, with the spinach comes a little ice cream, a little bit of french fries. It's an enrichment camp: We'll make sure you get the basics, but we'll also make sure students have a heck of a lot of fun."
In Florida, the sprawling Miami-Dade County School District's summer schools hope to serve about 65,000 of the district's 334,000 students who were identified as needing the most extra help, said Superintendent Alberto Carvalho. He said the district's $50 million effort is particularly seeking to reach students with disabilities, English learners and students in poverty.
The district traditionally has offered summer school to fewer than 10,000 students, and only 6,000-7,000 actually participate, many of them older students needing credits to graduate. When this year's school year ended, about half of Miami-Dade's 350,000-plus students were still learning remotely, and Carvalho acknowledged there's been a "significant" slowdown in learning for many kids. 
"We hope that with this expanded summer program, we'll essentially turn our school year into a year-round schooling opportunity for many students," Carvalho said. "Combined with the federal investments we'll continue to receive for the next two years, we can ensure that every student reaches their full potential. But that won't be an easy feat considering the circumstances they've been under for quite a while. This is a huge scaling up of the summer experience, and it's targeted toward the students who need it most."
Klimekoski, whose daughter will be among the Miami-Dade students at summer school, said she's confident Caia will benefit not just from the 26 days of classes, but the social interaction. Klimekoski, a beautician and salon manager, attended summer school when she was her daughter's age, and fondly remembers her own experiences. She said her friends seem more interested in vacationing this summer, but she wants to make sure her kids get the best chance possible. Caia, however, would prefer to be camping, Klimekoski said.
"Growing up, my summers were in a classroom, so that's my normal," Klimekoski said. "Having that extra time in the classroom is extremely beneficial to keep the mind sharp and reinforce what was learned during the school year."

Because summer school has typically been largely voluntary and run at the local level, no one keeps accurate overall statistics of just how many students attend summer school in a given year. Experts say urban school districts with robust summer school programs serve, at best, about 20% of students. This year, federal officials are insisting programs keep a close count of exactly who shows up, as part of the accountability tied to the recovery act funding.
Experts are already tempering expectations about how much immediate impact summer school may have on things like test scores. They say it's misguided to believe millions of school kids will be able to recover, let alone "catch up," with a few extra weeks of instruction. What kids need right now, they said, is a safe environment to ease back into things, and not to be treated as a lost generation whose education and productivity will be forever marred.
Among the concerns is that students who previously had trouble focusing on classroom work will have lost some of their coping skills. But experts also said this is a rare opportunity to focus on mental health and the underlying causes of disproportionate discipline, by training teachers to even more closely focus on the whole child.
"All of us, even adults, have fallen out of practice in being in the world with each other," said Matthew Soldner, chief evaluation officer for the federal Department of Education. "I think this would be wrong to think of this as a one-and-done sort of thing."
Teachers agree.
"We need summer school to be really something different than it has been before. It can't just be about remediation. It has to be about helping kids get their mojo back," said Randi Weingarten, president of the 1.7 million-member American Federation of Teachers union. "We have to think about the entire next year for academic recovery, and we have to think about summer school as a shot in the arm."
Summer schools typically fall into two categories: enrichment programs that better position kids to learn when they return for the normal school year, and targeted programs for older kids in danger of being held back a year or not graduating. This year, school officials are most worried about the kids they've lost track of during the months of remote learning.
Weingarten said the fact that summer school will be so widely available this year shows the opportunity the United States has for enhanced year-round learning.
"Summer school this year is about disrupting inequity. It's being given to more kids in more places," Weingarten said. "This is not about cramming, not about all of a sudden taking 10 months of algebra and putting it into six weeks and collapsing it all together and saying that's school. This year, it's about really trying to help kids recover academically, emotionally and socially. And what we've learned is that if you help them recover emotionally and socially, it will help them recover academically."

Pre-pandemic, 47% of families reported that at least one child participated in a summer program, although that includes church and Boy Scout camps outside the public school system, according to a report by the RAND Corporation, a national think-tank. A recent RAND study concluded that kids who attend summer school at least two years consecutively outperformed their peers in math, English language arts and social-emotional learning.
Catherine Augustine, a RAND researcher based in Pittsburgh, said summer school can reduce existing disparities in public education, as long as the kids who most need it actually participate. Studies have shown kids from wealthier families are less likely to benefit from summer school because they already spend more time with adults, eat better and get more chances to participate in family trips to non-school learning opportunities such as aquariums, planetariums and zoos.
"It really falls on the shoulders of the districts to target the programs to the students who need it the most," Augustine said. "Districts are going to have to be more strategic than they have in the past, and more creative. For a district that hasn't done this before, or that hasn't done this well, they aren't going to be able to start this immediately. But they should start."
She added: "I don't think you can fix this with an algebra textbook in a month. But kids weren't where we wanted them to be on standardized tests before all of this happened."
In Los Angeles, the district is still scrambling to hire teachers for the summer, develop lesson plans and reach out to parents of children who would benefit the most. They're dangling free guitars and classes from Hollywood movie producers to entice kids, and reassuring parents that new ventilation systems and cleaning protocols will keep their kids safe.
Because this is the first year the district has ever offered in-person summer school to every student, Beutner said there's a real opportunity to help address longstanding educational inequities.
"Summer school won't be the magic elixir for every student," Beutner said. "But it would be a big deal if we help one child."
Contributing: Erin Richards, USA TODAY
Performing through the pandemic - University of Montevallo News
Posted: 09 Jun 2021 08:51 AM PDT
The performing arts industry was one of the hardest-hit sectors during the COVID-19 pandemic, as demand for in-person performances ground to a halt beginning in March 2020. However, many of UM's theatre alumni have shown incredible resilience as they have found success and adapted to a new normal.
Rebecca Aparicio '07
Major: Musical theatre
Current job: Freelance director/writer and adjunct faculty in musical theatre at Pace University
How has the COVID-19 pandemic affected your career over the past year? 
COVID-19 has decimated the theatre industry. We've all had to pivot the best way we can as artists, and it's been a very challenging time for our industry. I've been very fortunate to have been able to direct for the past year all on Zoom, all online, which has been extremely challenging, yet I consider myself one of the lucky ones. Many of my friends and peers have been out of work for a year. I've been very fortunate to direct two plays and four musicals on Zoom over the past year.
How did UM prepare you for success in your career?
I always come back to my experience in College Night. Especially as a leader, you are forced to use all of your skills as an artist to make College Night happen. I think that spirit of working with your peers towards a collective goal really showed me that anything is possible with hard work and lots of planning. Learning to produce on that large scale taught me so many skills that have translated in to so many areas of my work and I will be forever grateful for that opportunity.
Kendra Nicole Johnson '17
Major: Musical theatre
Current job: Teaching theatre camps at the Alliance Theatre in Atlanta. Playing Andrea and understudy Erzulie for the Once on this Island concert at the Jenny T. Anderson Theatre. Also cast in a Queen tribute touring concert presented by the Taylor Buice Theatre in Georgia.
How has the COVID-19 pandemic affected your career over the past year? How have you been able to find success despite these challenges?
COVID-19 affected me, like so many others, financially, emotionally, mentally and physically. Before the shutdown, I had toured with Paw Patrol Live performing as Zuma and understudy as Mayor Goodway. Following that I worked as a vocalist for Norwegian Creative Studios on their Oceania luxury cruise line. In order to be successful in this career you have to know who you are on and off stage. I learned this the hard way. Once theatre was gone I was forced to learn who I was outside of working on stage. I am a runner, puzzle fixer, cook, aerialist, screen/playwriter and a song writer. 
How did UM prepare you for success in your career?
The professors in the theatre department left me with advice that was essential to my career. Dr. Callaghan had a large hand in helping me expand my knowledge of musical theatre. Dr. C. also taught me the importance of knowing the space and the world in which your character lives during each show. Marcus Lane taught me the importance of cultivating our acting skills. Kel Leager and Kyle Moore taught me the importance of tech. Michael Walker taught me the foundation of how to act on camera. Emily Gill, through costuming, always taught us to challenge the norms. The dance teachers, Theresa Leager, William Michael Cooper, Dale Serrano and Brandon Barranco helped me to polish a wide range of essential skills – every single teacher taught me something that I still utilize this very day. 
Julian Robinson '02
Major: Theatre
Current job: Film producer/editor
How has the COVID-19 pandemic affected your career over the past year? How have you been able to find success despite these challenges?
I'd worked on many films in my home studio in Los Angeles before the pandemic started, so I was somewhat ready for the seismic shift once everything went remote. Now I'm inundated with more work than I can handle because companies need creative people who can work independently around all the tech. The hardest part is not having a real break to get out to recharge and see people. "Work from home" gets exhausting when you're also doing everything else from home.
How did UM prepare you for success in your career?
None of the tech I work with existed when I went to UM, but I think learning how every part of how great entertainment works really sets you up for long-term success in the creative world. The Theatre Department opened up doors in every discipline, and Dr. David Callaghan was hugely influential in helping me get a foothold in NYC where I went to film school. I'm a more versatile artist and collaborator because of everything I learned at Montevallo.
Megan Stein '08
Major: Theatre and music
Current job: Freelance writer and editor
How has the COVID-19 pandemic affected your career over the past year? How have you been able to find success despite these challenges?
My freelance work definitely diminished, but I never have a shortage of personal projects going on at any time. The pandemic allowed me time to focus on writing some personal projects that may not have received the attention under busier circumstances. I've also learned great lessons about how reaching out to other people and cultivating community, even remotely, is necessary for creativity. We have some great modern tools that allow for that.
How did UM prepare you for success in your career?
I obviously have not landed in a career focused on performing, and I don't think I expected that I would. The arts education I got at UM forced me to look at all sides of creating something and allowed me to feel confident stepping into many roles because I had tried them. Writing, making movies, editing video – everything I do now is rooted in storytelling, and I think I was taught to look critically and curiously at all sides of a story while telling them at Montevallo.
Jason Styres '06
Major: Acting & directing
Current job/role: Casting director, creative director of The Casting Collaborative and founder of the Caucus for Independent Casting
How has the COVID-19 pandemic affected your career over the past year? How have you been able to find success despite these challenges?
The vast majority of theatre has been shut down since March 2020.  It has been challenging for every part of our industry, including casting professionals. Being based in NYC comes at a high cost, so having to shoulder those costs until things kick back into gear is challenging in and of itself, not to mention any personal/individual obstacles that people are having to deal with.
How did UM prepare you for success in your career?
Two of the biggest takeaways of my time at Montevallo were having a sense of community and being resourceful. Both of these things have helped mitigate the damage done to our profession during the past year. Not a day goes by that I don't talk to a fellow alum. I have also re-examined how I engage with my community and colleagues with clarity. Sustainability — in all manners of the term — must be at the forefront of our minds as we enter into the next phase of this journey.
Malik Van Hoozer-Elliott '17
Major: Musical Theatre
Current job/role: I am currently Pippin in "Pippin" at Osceola Arts in Orlando, Florida.
How has the COVID-19 pandemic affected your career over the past year? How have you been able to find success despite these challenges?
Well, I have lost my performing jobs that were at Universal Orlando Resort as a singer, dancer and actor and at SeaWorld Orlando as an actor and dancer. This affected me drastically, and I have had to figure out how to adjust since I was performing at the theme parks full-time. But I have made the best of it. I found theaters that were still doing shows safely even during the pandemic. I am thankful that I own The Van Hoozer Experience, where I teach acting to local actors from the youngest of ages to older adults. On top of all of that, I am also an assistant coach for the West Orange High School dance team. The Warriorettes, and I teach acting/dance at Starbound Performers, Celebration Arts Academy and the notable Garden Theatre.
How did UM prepare you for success in your career?
I wouldn't be where I am without UM. The faculty really taught me to find the work. There is so much work in the world, you just have to find it and put yourself out there. I never thought I would be teaching as much as I do, but I love it, and it brings a whole new love for the arts. UM also taught me to do it all.