WSU's Center for Innovation announces startup competition winners - The Spokesman-Review
---
WSU's Center for Innovation announces startup competition winners - The Spokesman-Review
Posted: 22 Feb 2021 05:43 PM PST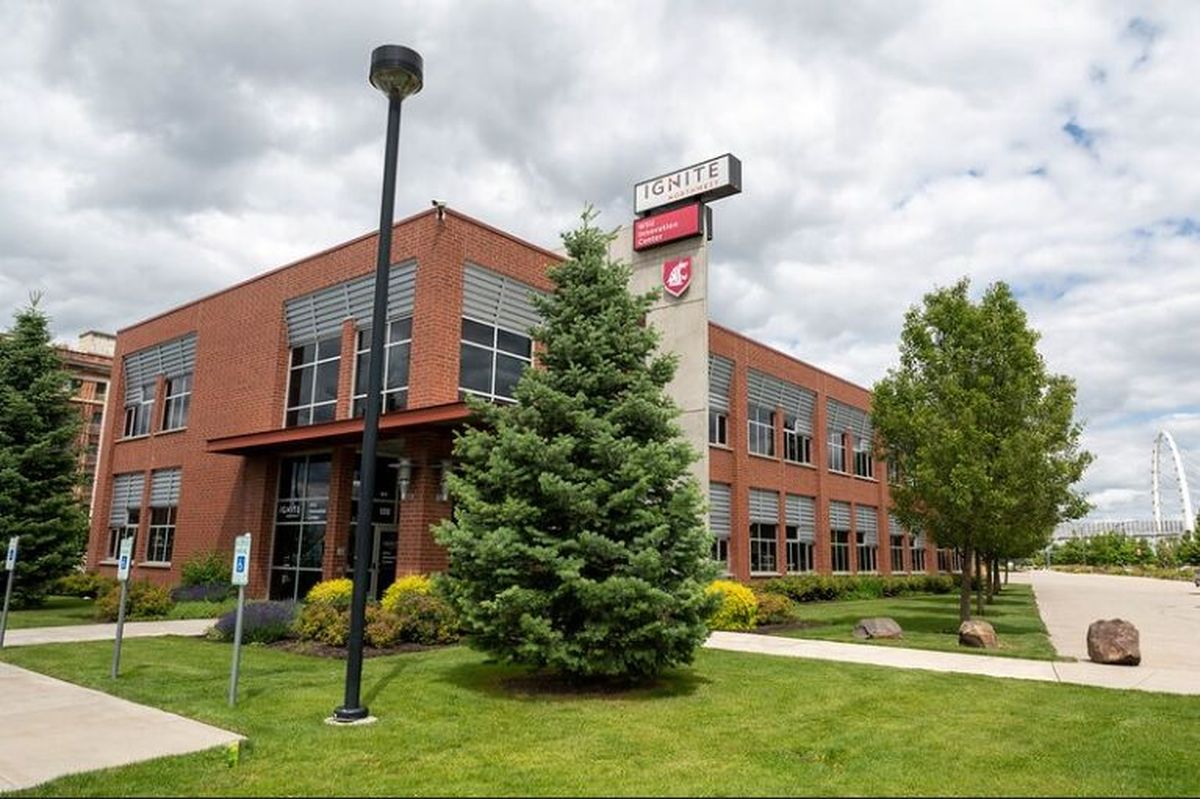 Washington State University's Center for Innovation awarded three startups with mentorship and support valued at $25,000 to launch business ideas related to solving coronavirus-related challenges.
WSU's Center for Innovation evaluated more than 40 business ideas prior to selecting three winners that pitched their proposals to a panel of community judges.
The three winners were WiseWater, SniffAlert and FarmTable.
WiseWater uses a system that can be used on faucets to ensure users follow proper handwashing protocols per the Centers for Disease Control and Prevention. SniffAlert is a company that provides training for household dogs to "sniff out" COVID-19 and other illnesses. And FarmTable addresses disruptions in the local food system due to the pandemic by using a mobile app that will include a regional food directory and catalog.
DeconCube was a runner-up in the contest. The company pitched a business idea for a tabletop device with UV technology for rapid sanitation of handheld items, such as keys and cell phones.
"The submissions for the COVID-19 Innovation Challenge proved that the entrepreneurial spirit is strong in Spokane," April Needham, director of the WSU Center for Innovation, said in a statement. "To see the willingness of entrepreneurs to tackle a global challenge like COVID-19 is inspirational and shows how much people in the greater Spokane region care. I'm excited to see these companies move forward in the business process."
Each winner is receiving mentorship in all phases of business development, including feasibility testing, prototyping guidance, market validation, funding connections and product launch, among other things.
The WSU Extension Office in Stevens County is assisting with market research.
The companies are beginning the prototyping stage of development in which they will work with GIZMO – which provides tools and mentors in a collaborative workspace in Coeur d'Alene – via a partnership with the North Idaho College Venture Network.
Life sciences incubator Spinout Space in Spokane is also providing mentorship and coaching to assist the three startups in developing their business ideas.
The WSU Center for Innovation provides free technical assistance and applied research to new and existing businesses in the region.The competition was made possible with funding from the CARES Act.
Startup business courses to begin - Northwest Arkansas Democrat-Gazette
Posted: 22 Feb 2021 02:42 AM PST
The Generator, an innovation hub powered by Go Forward Pine Bluff, opened the application period for Gentrepreneurship: Creating a Business Program.
The Generator is launching a beginning entrepreneurship accelerator for those seriously considering starting a business, part-time or full-time.
The program is also for those who have already started a business but are searching for clarity and a fuller understanding of running a successful business after 1-3 years of being in business, according to a news release.
"We are very excited about launching Gentrepreneurship: Creating a Business," said Mildred Franco, executive director of The Generator.
"It's a great opportunity for would-be entrepreneurs who would like to learn how to go from idea to business plan, and early entrepreneurs who are still searching for clarity and a fuller understanding on running a successful business."
It is a 12-week accelerator, which will be delivered in a hybrid format.
Lessons will be self-paced on Accenture's online-platform.
The 90-minute evening weekly meetings will be in-person to discuss and amplify the lessons with presentations by subject matter experts and experienced entrepreneurs, videos and more.
The eight modules online portion of this accelerator, "Creating Your Business," was developed in partnership between Accenture and Futurpreneur Canada, and it is the property of Accenture.
This portion of the accelerator is sponsored exclusively in Pine Bluff by Rural LISC, a national program of Local Initiative Support Corp.
The deadline to apply is March 5 at 11:59 p.m.
The schedule includes: Week 1: Program Kick-off; Week 2: Becoming an Entrepreneur; Week 3: Price, Profit and Cost; Week 4: Business Financial Planning; Week 5: Marketing your Business; Week 6: Marketing Channels and Pricing; Week 7: Running your Business; Week 8: Protecting your Business; Week 9: Creating your Business Plan & Intro to Lean Canvas & Customer Discovery; Week 10: Lean Canvas: Solution, Problem and Customer Segment; Week 11: Reviewing participants' Lean Canvas & Intro to pitch; Week 12: Participants Pitch and Celebration.
The Generator's Makerspace, 435 S. Main St., provides an opportunity for inventors, engineers, business owners, current or potential entrepreneurs and makers to work and collaborate on ideas and projects for product development, business improvements, hobbies and events.
Details: visit https://goforwardpinebluff.org/the-generator/ or email Mildred Franco, executive director, at [email protected]