Dallas-Based Impact Ventures is Hosting a Virtual Startup Showcase and $50K Pitch Competition This Weekend - dallasinnovates.com
---
Dallas-Based Impact Ventures is Hosting a Virtual Startup Showcase and $50K Pitch Competition This Weekend - dallasinnovates.com
Posted: 27 Jan 2021 04:42 PM PST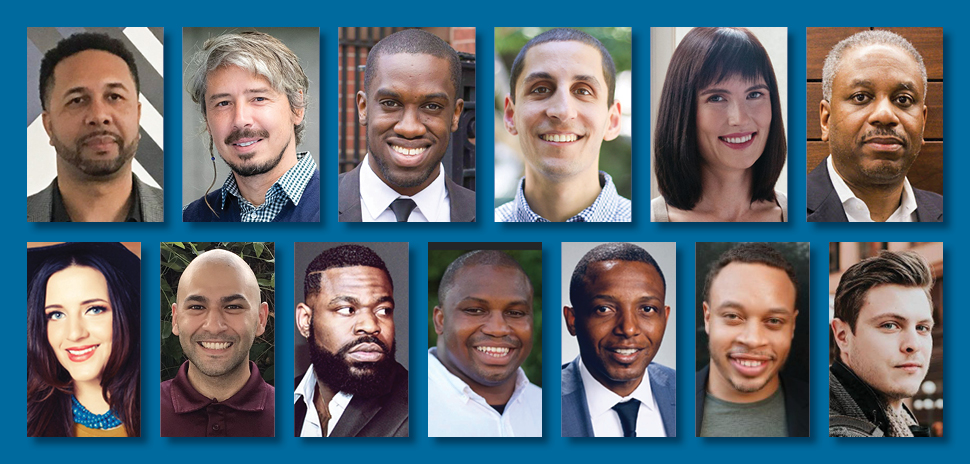 Dallas-based Impact Ventures, a startup accelerator dedicated to creating more diverse and inclusive ecosystems, is hosting its own virtual startup showcase and pitch competition this Saturday, Jan. 30 as a culmination of its 12-week Growth Track Accelerator Program.
Presented by Bank of America, the free event will feature 13 tech startups and small businesses led by diverse founders—women, Black, and Latino—from across North Texas and the U.S. Expert-led breakout sessions, live networking, and a virtual expo booth will fill the day, all anchored by a "Shark Tank"-style $50,000 pitch competition and live audience Q&A with the founders.
The three breakout sessions will feature local entrepreneurs, national leaders, and corporate executives from the likes of Bank of America, Intuit, Capital One, and Toyota North America. Attendees can expect engaging discussions on entrepreneurship and mission-oriented investing.
"Bank of America is committed to connecting entrepreneurs to the resources needed to succeed," Emily Ledet, Dallas market executive for Bank of America, said in a statement. "Our partnership with Impact Ventures will help courageous, hard-working, and diverse business owners make a meaningful impact in North Texas by creating jobs that support economic mobility in their communities."
The event caps off Impact Ventures' Fall 2020 accelerator program, also supported by Capital One and Santander Consumer USA.
Formerly known as Impact House, Impact Ventures was founded in 2017 by CEO Benjamin Vann to close the income and wealth gap for minorities and women via tech career pathways, inclusive entrepreneurship, and capital investment. Last year, Vann and his team launched a new 12-week accelerator dedicated to assisting underrepresented communities looking to break into the tech industry.
But as COVID-19 spread, the program transitioned its startup and growth track programs to be 100 percent virtual, supporting diverse-led startups with the opportunity to engage with a broader audience.
When that inaugural cohort concluded, the 25 North Texas startups collectively raised $458,000, created 46 new jobs, and participated in more than 500 hours of education and mentoring. It was widely praised as "North Texas' first minority-focused startup accelerator program."
"The continuation of the COVID-19 precautions has been a constant adjustment, but we are seeing some of the benefits of virtual settings providing pathways for increased visibility and engagement from mentors and investors—two critical resources that our vulnerable business owners the most right now," Vann said in a statement.
Impact Ventures' Virtual Startup Showcase and $50K Pitch Competition is Saturday, Jan. 30, 2021, from 11 a.m. to 3 p.m. You can sign up here.
Explore the panels
Building A Million Dollar Business In a Pandemic
Diversity, Equity, & Inclusion: Where Do We Go From Here?
Integrated Capital: Financing for a New Majority
Who's pitching?
Round 1
Round 2

Get on the list.
Dallas Innovates, every day.
Sign up to keep your eye on what's new and next in Dallas-Fort Worth, every day.
Robinhood's long weekend brings a total of $3.4 billion to its balance sheet - TechCrunch
Posted: 01 Feb 2021 09:50 AM PST
Popular, highly-scrutinized trading app Robinhood has raised $2.4 billion to its balance sheet from shareholders, as first reported by the Wall Street Journal and then confirmed by the company. The private startup raised $1 billion on Friday, meaning that it has raised $3.4 billion in a handful of days as it seeks to support a flood of retail investors looking to invest in individual stocks on its app – spurred by Redditors investing in GameStop in a effort to frustrate short sellers, in part. 
Per Robinhood, the new funds were "led by Ribbit Capital, with participation from existing investors including ICONIQ, Andreessen Horowitz, Sequoia, Index Ventures, and NEA with terms being finalized." It's somewhat unconventional to announce a raise that is still being sorted, but Robinhood wants to calm nerves, so shouting about the capital ahead of the paperwork being fully smoothed makes some sense.
The new capital comes at a challenging time for the unicorn, which could pursue an IPO this year – but also a time when it's enjoying considerable public attention, likely introducing it to many potential new users. 
Last week, Robinhood found itself overwhelmed by the demand of new investors looking to invest in meme-stocks such as GameStop and AMC. Robinhood had to temporarily ban trading on these stocks due to stiff financial requirements. As of right now, Robinhood users are limited to buying just a few shares of GameStop and other stocks despite the company haven taken on more capital since the GameStop run began.
TechCrunch emailed Robinhood asking for details of the $2.4 billion infusion, curious if it was raised as primary capital, convertible debt that could convert at the time of a public offering, or other mechanism. Update: Robinhood declined to comment on the record. Sources familiar, however, tell TechCrunch that the funds were raised in the form of a convertible note. Forbes initially broke the news that the financing was raised as a convertible note.
"[A]mid this week's extraordinary circumstances in the market, we made a tough decision today to temporarily limit buying for certain securities. As a brokerage firm, we have many financial requirements, including SEC net capital obligations and clearinghouse deposits. Some of these requirements fluctuate based on volatility in the markets and can be substantial in the current environment. These requirements exist to protect investors and the markets and we take our responsibilities to comply with them seriously, including through the measures we have taken today," the company wrote in a post.
In other words: Robinhood ran low on capital, which meant it had to limit the frenzy of activity on its app. While the reasons behind Robinhood's limits were technical, investors largely saw the constriction as a slap in the face in favor of hedge funds. Late Friday, Robinhood released yet another blog post detailing what happened during what some see as a pivotal week in the company's trajectory. 
"Our goal is to enable purchasing for all securities on our platform. This is a dynamic, volatile market, and we have and may continue to take action to make sure we meet our requirements as a broker so we can continue to serve our customers for the long term," the statement read. 
Today's new capital will likely help Robinhood add some much needed buffer room, to the delight of its customers and investors.