What are the California school rules for online learning? - Los Angeles Times
---
What are the California school rules for online learning? - Los Angeles Times
Posted: 30 Jun 2020 01:14 AM PDT
When it comes to education, the new state budget goes beyond providing $70.5 billion in funding for K-12 schools — it sets fundamental accountability rules for a new era of distance learning in California by requiring teachers to take online attendance and document student learning.
The budget bill, which Gov. Gavin Newsom is expected to sign, anticipates that schools will continue to rely heavily on online instruction when campuses reopen in the fall. It also implicitly acknowledges the deep learning losses of the last semester, especially among students from low-income families, when school systems struggled to get all students online.
The new directives establish minimum teaching parameters for distance learning while protecting teachers against immediate layoffs.
"Educators and teacher unions have won fairly steady funding from Sacramento to reopen schools this fall," said UC Berkeley education professor Bruce Fuller. "Now the imperative is to deliver a rich blend of online and face-to-face instruction."
Fuller said the emphasis on documentation reflects concern by state leaders that "tens of thousands of kids simply unplugged in the spring, then fell further behind."
Whether schooling is online or in person, the rules reimpose the state's minimum daily instructional minutes requirement of 180 for kindergarten, 230 minutes for grades 1 through 3, and 240 minutes for grades 4 through 12. Distance learning can be documented with student work as well as time online.
Schools also must develop procedures for reengaging students absent from distance learning for more than three school days in a school week. Schools are allowed to develop alternate plans, with input from parents, for achieving these mandates when necessary.
When the pandemic forced campuses to close in March for the remainder of the school year, the state told educators to continue teaching by any form necessary and possible — and schools statewide scrambled to distribute computers, internet hot spots and hastily assembled paper packets.
Recognizing this burden, state officials set aside fundamental and familiar rules such as taking attendance and providing a requisite number of minutes of teaching each day. School district leaders and charter school operators frequently followed suit — emphasizing compassion over rigor and recognizing that schooling could not simply be switched instantly and seamlessly from a face-to-face classroom experience to face time over a screen.
There's also been concern that some teachers simply were unable to get up to speed with online learning that required quick acquisition of new skills, leaving a void in daily instruction.
A survey of parents by a local advocacy group found significant levels of dissatisfaction with the amount of instruction offered in the Los Angeles Unified School District after campuses closed.
Parents reported that 40% of their children received live instruction daily and 1 in 3 students had interactive contact with a teacher once a week or less, according to Speak Up. Moreover, ​Black and Latino students were up to three times more likely than white students to have participated in live classes once a week or less.
Also, Black and Latino students were up to seven times more likely than white students to have never interacted with teachers. English learners and students with disabilities also received less interaction with teachers, according to responding parents.
"It's unacceptable that the kids that need the most help received the least amount of instruction this spring," said Katie Braude, Speak Up's chief executive.
The group surveyed its contact list of about 4,000 parents across the district, receiving more than 400 responses. While not a scientific sample, the survey encompassed geographic and ethnic diversity, although white families were overrepresented and Latinos, who are 3 of every 4 district students, were underrepresented. The survey was conducted June 10 to 24, at the end of the school year.
Parents in the survey and in an online news conference Friday overwhelmingly cited health and safety as their top concern, but they also prioritized improvements in the quality and quantity of online instruction.
While recognizing shortcomings, L.A. schools Supt. Austin Beutner has repeatedly praised district teachers and staff for doing so much right so quickly, especially given the unknowns attached to distance learning.
"It's not reasonable for students or educators, nor is it sound educational practice, for teachers and students to spend six hours a day in online, two-way communication," Beutner said in late March. "And families who are struggling to get by in this crisis may not be able to spend all day trying to help their children do schoolwork."
San Pedro High School English teacher Maya Suzuki Daniels found a need for flexibility on both the teaching and learning side during the last semester. Students wanted live video sessions but were more likely to join them in the evenings because of jobs or siblings to care for. Others fared better with a video they could pause and rewind. In addition, Suzuki Daniels and her husband had to juggle their own work as well as care for their son Silas, who is approaching his first birthday.
"The four-hour workday that UTLA negotiated was absolutely essential," said Suzuki Daniels, who loves teaching. "I thought I was going to have to quit."
A flexible work schedule is likely to remain crucial for her, she said.
The new rules are expected to address the uneven learning and attendance problems of the last semester, especially now that school systems have had several months to develop distance learning, said Assemblywoman Christy Smith (D-Santa Clarita).
"We wanted to make sure that we establish a bare minimum standard that we are backing up with resources," Smith said. "We know how costly this is going to be for districts to rise to this challenge."
Assemblyman Patrick O'Donnell (D-Long Beach) said he had persistent concerns that school districts may need more flexibility than the new rules allow.
In the overnight rush to establish online learning, the largest charter school group in L.A., Alliance College-Ready Schools, did not require live, interactive teaching and did not mandate a specific number of working hours for teachers. But administrators estimated that teachers would need about 18 to 30 hours a week to do what was minimally necessary.
"We could not ask teachers and kids to log in at 10 a.m.," said Nathalie Benoit, Alliance's vice president for marketing and communications. "Teachers also have kids at home. And we don't know what the situation is at home for students."
Alliance did take a form of daily attendance by asking students to respond every day to questions about their emotional well-being and whether they needed help.
Anthony Martinez, superintendent of Montebello Unified, said that his district, like many, didn't take attendance after mid-March. Students, he said, were in crisis and many lacked the computers or internet access that would allow them to do assigned work, he said.
"It was important to reach out to our students on a 'How are you doing?' level, versus attendance and classwork," he said.
L.A. Unified brokered a deal with the teachers union that specified 20 hours of teacher work time per week.
It wasn't enough, said Speak Up's Braude: "We have to set much stronger minimum standards for daily live online instruction this fall. Three hours a day should be the bare minimum."
Parent Elizabeth Gomez said her seventh-grade son with Down syndrome received no instruction at all this spring. His teacher at an L.A. Unified middle school attempted only one live video class, and then gave up. And her son's district-provided speech therapist left one voicemail with no return number or email.
She acknowledged that teaching students with limited verbal skills is challenging but said more effort should have been undertaken.
"It's been very frustrating for us," Gomez said.
Raquel Toscano has two children at Maywood Center for Enriched Studies, which she called "a great school." Even so, she said, the instruction was uneven.
Sharnell Blevins, a Hamilton High School parent, said the district set expectations too low for teachers and students.
"I hope now that we understand where we are that we'll actually shoot for excellence," she said. "What we received in the spring wasn't enough."
But Marlowe Jefferson, a rising eighth-grader at Lawrence Middle School in Chatsworth, said her six teachers worked effectively and creatively, even though each teacher used Zoom with her class only about one hour per week.
She can't wait to get back to campus, but "I think I learned everything I needed to learn," she said, before heading off to a socially distanced rugby practice.
Times staff writer Sonali Kohli contributed to this report.
California school districts forced to move to virtual recruiting — and it's working - EdSource
Posted: 01 Jun 2020 12:00 AM PDT
Photo: California Center on Teaching Careers
Teachers who participate in a California Center on Teaching Careers virtual job fair can select an avatar and head for the exhibit hall to meet school district representatives or to the auditorium to hear presentations on credentialing rules and on searching for a job, among other topics.
Photo: California Center on Teaching Careers
Teachers who participate in a California Center on Teaching Careers virtual job fair can select an avatar and head for the exhibit hall to meet school district representatives or to the auditorium to hear presentations on credentialing rules and on searching for a job, among other topics.
Most California school districts were just plunging into their annual teacher recruitment season in March when schools began to close in response to the coronavirus pandemic. One by one districts canceled job fairs, pulled recruiters off the road and shifted to a virtual hiring process.
School districts have spent more staff time and effort recruiting teachers in recent years because of an ongoing state teacher shortage that often leaves schools without enough fully credentialed teachers. The shortage has been especially acute in hard-to-fill areas like special education, world languages, math and science, as well as English language development.
The state's largest districts, many of which already conduct some online interviewing, quickly galvanized their human resources staff to convert appointments for in-person interviews to virtual ones. But smaller districts, like Konocti Unified, found themselves rushing to set up virtual recruitment programs with human resources staffs of only a few people. 
Recruiting teachers to Konocti Unified, a district serving 6,700 students in rural Lake County, more than an hour north of Santa Rosa, is already difficult, said Superintendent Becky Salato. Because of that, about 60% of teachers who have been with the district five years or less have emergency-style permits, which means they haven't completed teacher preparation programs or have received only partial training.
 "We are dealing with generational poverty and those issues that accompany it," Salato said. "There are a lot of health concerns in Lake County. It's a challenging place. I think just being rural is challenging."
To find enough teachers to fill the 20 to 30 positions that open annually, district administrators have traveled to job fairs across the country. In recent years they have focused on Montana, where teaching jobs are scarce, candidates are more accustomed to rural communities and are interested in the outdoor activities available in the area, said Assistant Superintendent Chris Schoeneman. The strategy has been effective, resulting in a mini-community of Montana natives teaching at the schools.
But restrictions on large gatherings have ended out-of-state trips to job fairs, making it imperative that recruiters reach out virtually to fill teacher positions. 
San Francisco Unified, the sixth-largest school district in the state with 54,000 students, is still a newcomer to virtual interviewing. Before the pandemic, the district held webinars to offer information about the district to potential employees, but didn't convert to virtual interviews until March when it held its first online hiring event.
The district interviewed 70 potential teachers through Google Hangouts during that event. It held a similar event on May 16 and plans another in June, said D'Andre Ball, director of certificated staffing for the district. 
Los Angeles Unified, the state's largest school district with 734,000 students, conducted some virtual recruitment before the coronavirus pandemic, although it usually combined video and in-person interviews, said Bryan Johnson, director of certificated workforce management.
"I'm sort of old-fashioned," Johnson said. "We want to be in the room with somebody and look them in the eye when we want to offer them a job. But this is the new reality."
Hiring the 2,000 certificated staff members — typically teachers, nurses and counselors — required every year is a continuous effort that includes attending numerous job fairs, as well as recruiting future teachers from local university teacher preparation programs. 
"We had a full calendar before we were forced to come off the road and hunker down," Johnson said. "A lot of events we used to go to have converted to virtual events." 
The district's human resources staff is now focused on training principals and other administrators to conduct video interviews and are getting the word out that the district is still interviewing and hiring teachers, including buying advertisements on Google and Facebook, Johnson said.
District staff have interviewed about 100 teacher candidates a week since schools closed on March 13 and are on track to fill all district teaching positions by the beginning of next school year, Johnson said.
San Diego Unified, which serves about 106,000 students, was more prepared than most districts to move to virtual recruiting. Budget cuts four years ago forced the district to eliminate travel for recruiters, forcing them to look for new ways to connect with teacher candidates who lived outside the state. The district has used video conferencing for recruitment and interviews ever since, said Acacia Thede, the district's chief human resources officer. 
"Sometimes good things come out of a tough situation," Thede said of the decision to eliminate travel for recruiters. "We were so bummed in the last couple of years to have to back off of our nationwide recruitment. It caused us to be creative and thoughtful."
Virtual recruitment has been particularly helpful for the district in recruiting military spouses who are moving to San Diego because their spouse has been stationed at one of the nearby bases.
This year, before anyone heard of Covid-19, the district began a pilot program that allows potential candidates to upload videos of themselves teaching a class when they apply for a job.
Virtual recruiting and interviewing look different from district to district but it often starts when a candidate applies on EdJoin, an online education job board. While on the site, applicants for Konocti Unified teaching jobs are prompted to start the online interview, which begins with a welcome from the superintendent. The candidate is then given a series of videotaped questions from district principals and other administrators, which they answer on video. 
Justine Phipps, 23, went to EdJoin after all the teacher job fairs she had planned to attend were canceled because of the pandemic. She was quickly contacted by three districts, including Belmont-Redwood Shores Unified School District in San Mateo, the district she attended as a child.
Phipps said she prepared for the virtual interview with Belmont-Redwood Shores the same way she would for an in-person interview, putting on a nice outfit and preparing notes for the 30-minute interview with the school's principal and two 5th-grade teachers.
"It was actually a very comfortable experience," Phipps said. "It was very conversational and fun."
Phipps said she barely had time to reflect on how well she did in the interview before the district called back with an offer. She will be teaching fifth grade at Cipriani Elementary School next school year. 
Many districts also are attending virtual job fairs to find teachers for their districts. Elk Grove Unified, a district serving nearly 64,000 students south of Sacramento, took part in a virtual job fair hosted by EdWeek after their in-person job fair was canceled on March 7. During the EdWeek event, district officials informally chatted with 90 potential teacher candidates, said Xanthi Pinkerton, district spokeswoman. 
The district had planned to host or attend a total of eight recruitment events this spring. They were all postponed or canceled, she said.
Last year Elk Grove Unified staff attended a virtual employment fair hosted by the California Center on Teaching Careers, a nonprofit run by the Tulare County Office of Education. The center usually has four virtual job fairs a year, although it is considering offering more now because of the need generated by the coronavirus pandemic. 
Each job fair lasts two to three hours and allows job seekers to create an avatar that can visit virtual booths to live chat with school district representatives and gather information about districts. If they are interested in a school district the candidate can request a video conference.
Even without a video conference, school district representatives can view a candidate's resume, their basic profile, credentials and letters of recommendation, as well as other required documents on the site. If they are interested in a candidate, they can request a private chat. 
The service is free for job seekers, but employers pay a fee based on the size of the district and whether they are in California or outside the state.
The Tulare organization helped place over 1,400 teachers in California schools last year. About 200 school districts, charter school organizations and county offices of education have participated in the recruitment fairs since the organization started in 2016.
This year, the center's services are even more in demand because of the pandemic, said Donna Glassman-Sommer, executive director of the center. The organization has been contacted by county offices of education, universities and school districts who are interested in their help to organize their own virtual recruitment fairs, including several from out of state. 
"We are happy to offer a solution in a difficult time and having done this awhile we aren't starting from scratch," she said. "Our success is in really understanding what a district or county office of education can do to make an event successful."
Share Article
The pandemic is threatening grad students and all they contribute to their universities (opinion) - Inside Higher Ed
Posted: 30 Jun 2020 12:03 AM PDT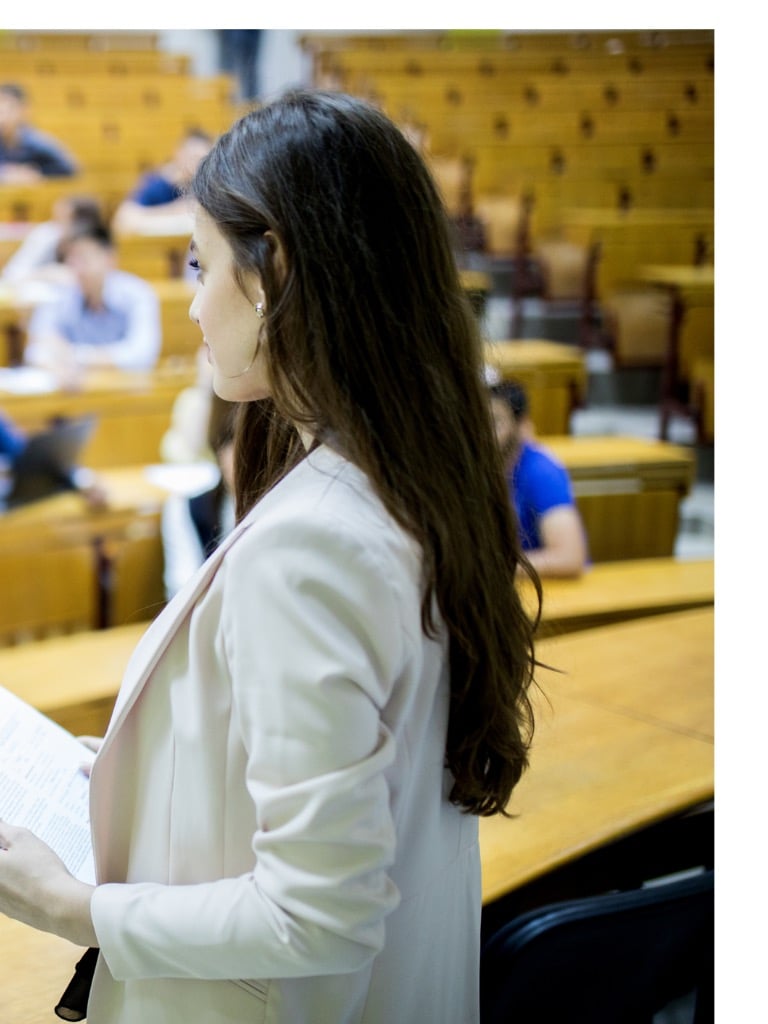 I am one of the essential workers you have never thought about. My graduate student colleagues and I are your future teachers, researchers, scientists and social workers.
The novel coronavirus pandemic is threatening our already tenuous job prospects and the next generation's access to quality classrooms, scientific discoveries and leadership for supporting populations in need.
Even in "normal" times, graduate students are asked to sacrifice, to go into debt, to live in a constant state of anxiety. Before the pandemic-induced hiring freezes, the likelihood of attaining a secure academic job was slimmer than ever, with many considering contracts renewed yearly a lucky gig given the alternative might be working as adjunct professors for a pittance and no benefits.
Parents who send their children to large public institutions like Temple University may not realize that one-third of all courses are taught by graduate students, according to a study by Temple University's Graduate Student Union. Many of us begin with little classroom experience and are also engaged in full-time research or writing. This is not to disparage graduate instructors. Some of my best undergraduate courses were taught by graduate students, and I personally take great pride in the classes I've taught throughout my Ph.D. work.
In fact, I see many graduate students devote more energy to teaching than tenured faculty. My point is that graduate student labor is essential to a university. Graduate teaching assistants and instructors generate hundreds of thousands of tuition dollars for the university. And besides teaching, graduate students across fields work as researchers, counselors and health-care workers. Yet we are rarely paid a living wage, we receive no stipend over the summer and our futures now are drying up before our eyes.
As universities rushed to move courses online because of the pandemic, all professors and instructors were left with less than a week's time to overhaul their lectures, seminars and labs to accommodate the crisis. Across institutions, few instructors were compensated by their university for the added labor of learning new technology, creating new assignments and helping students navigate redesigned courses.
With underpaid, unsecured instructors scrambling to educate, many of whom have no income during the summer and no guarantee of funding in the fall, how can the university expect quality undergraduate education? The answer: they cannot. If graduate instructors were compensated to reflect their contribution to the university, they could spend less time applying for piecemeal research and travel grants, as well as less time searching for summer jobs in the service and retail sectors. Allowing graduate students to solely focus on their research and teaching would greatly improve the quality of their work, the quality of undergraduate education and the quality of the university.
Even under the best circumstances undergraduates are getting shortchanged, but what about students with disabilities? Or students who lack access to technology or reliable internet? Or those who might not even have a safe place from which to learn? Educational institutions that continue to rake in money off the backs of graduate students are failing communities at every level.
Even when no immediate crisis exists, university systems will often use the excuse of budget cuts to avoid pay and benefits increases. My academic department offered graduate students who helped faculty transition their courses online compensation for their labor, and it routinely finds summer teaching jobs for those who need it. If a department can scrape together enough resources, then certainly universities can dip into their coffers to support graduate students. During a crisis, such support should not depend on which particular department a graduate student is in. The university should take responsibility to ensure we become better online instructors and have our basic needs met.
We know that the system cannot change overnight, but by providing graduate students pay that is commensurate to their contribution to the institution, we ensure a hopeful future for academe. At this moment, that would include payment for mandatory online teacher training, a summer stipend and health care for their families.
We talk about the future of the retail trade, the oil industry, the entertainment business, but this is the future of the heart of our democratic society. We are your current and future teachers, the scientists who will be creating strategies to combat climate change, and the public health officials who will be ameliorating the next pandemic. In order not to lose a generation of diverse and engaged scholars, universities must act now.
Klassroom's Teacher Certification Program provides new college graduates with an affordable path to teacher licensure - EIN News
Posted: 30 Jun 2020 06:45 AM PDT
While college graduates face an unpredictable job market, an online teacher training program provides a promising and secure career in education.
SCOTTSDALE, ARIZONA, UNITED STATES, June 30, 2020 /
EINPresswire.com
/ -- Due to the COVID-19 pandemic, the United States is bracing for a major economic downturn with the unemployment rate expected to peak at 25%. New college graduates are entering the job market with the worst prospects since the 2008 economic recession and will likely be forced to look outside of their chosen career paths.
While college grads face a job scarcity, K-12 schools across the country continue to function with a surplus of unfilled jobs. The economic health of the country presents a unique opportunity to retrain unemployed educated professionals and address the ongoing teacher shortage with alternative paths to teacher licensure.
By removing the time and expense of traditional teacher training, Klassroom's Teacher Certification Program (TCP) provides just this.
Created by Klassroom, the domestic brand to international education company, Teach Away, TCP is recognized by the national accrediting body, Association for Advancing Quality in Education Preparation (AAQEP), as an approved teacher certification program that adheres to association standards for teacher licensure. TCP was designed to fill teacher shortages throughout the U.S. by helping aspiring teachers get into the classroom at an accelerated pace, without barriers like price, in-person learning, and long-term program commitments.
As history has shown us time and time again, teaching is one of the most recession-proof jobs in the United States. But even beyond its economic value, teaching is one of the most rewarding careers a person can have. Particularly at a time when students need more support than ever to help meet their learning goals.
Unfortunately, traditional on-campus certification programs can be lengthy and expensive, which creates barriers to licensure for aspiring teachers. TCP only takes nine months to complete at a fraction of the cost of traditional programs with payment options available to help offset any financial roadblocks.
A team of education experts developed TCP's breakthrough program that bridges traditional and progressive learning. The program's core curriculum is self-paced, delivered 100% online with asynchronous lessons, and includes support from online instructors. An in-person clinical placement makes up the second half of the program, however, this can be completed anywhere in the county.
As schools navigate through the impact of COVID-19, specifically school closures, online instruction, and student learning outcomes, we're working closely with TCP students to mitigate the impact on their teacher training. Specifically the reduced access to in-class experiences, in addition to instruction for online learning.
After completing the Teacher Certification Program, students can apply for a state teaching license. As most states offer teacher license reciprocity there are limitless career options for new teachers within the US, online and abroad (once it is safe to travel).
Teachers can also find their next great teaching job in the U.S. using Klassroom's state-of-the-art recruitment platform and regularly updated job board.
About Klassroom and Teach Away:
Since its inception in 2003 Teach Away has dedicated its energy to ensuring every student experiences the power of a great teacher.
After 13 years in business, it became apparent that the teacher shortage challenges facing communities overseas, were now impacting students and families here at home. In 2019, Klassroom was founded to continue to connect students with life-changing teachers, and help those teachers live their dreams right in their hometown.
There is no one, single solution to the teacher shortage crisis we're facing. That's why Klassroom offers both unique pathways to a rewarding careers for teachers, as well as world-class recruitment and hiring solutions for schools.
Paula Swirla
Klassroom
+1 416-471-4031
email us here