Illinois state workers receive $1,300 pay raises July 1 - Illinois Policy
---
Illinois state workers receive $1,300 pay raises July 1 - Illinois Policy
Posted: 29 Jun 2020 09:09 PM PDT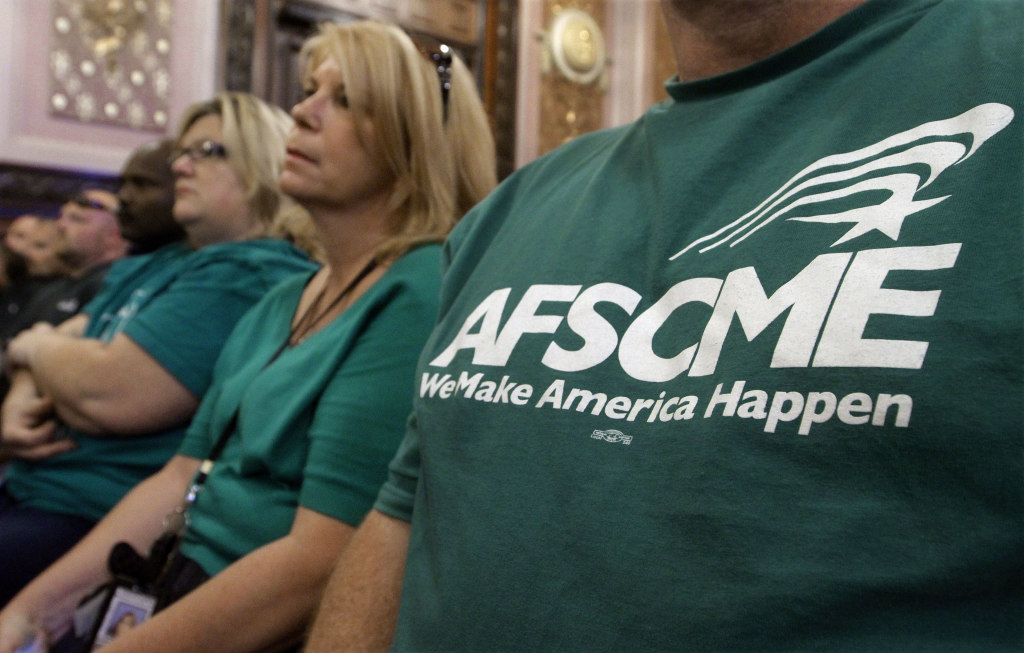 State workers represented by AFSCME Council 31 will see pay increases averaging $1,343 starting July 1. Total cost of the raises is $261 million as COVID-19 continues depleting state revenues.
Nearly 1 in 4 Illinoisans remain out of work in the wake of the COVID-19 economic crisis and Gov. J.B. Pritzker's stay-at-home orders.
Yet despite the devastating financial situation for many families throughout the state, $261 million in scheduled raises for thousands of state employees go into effect July 1 – with the average employee seeing a $1,343 increase in wages.
These pay increases were part of a contract negotiated between Pritzker and the American Federation of State, County and Municipal Employees Council 31 on behalf of approximately 38,000 state workers.
The contract included two raises on July 1: a general increase in pay of 2.1%, which will cost the state $47 million, as well as additional "step" increases for an additional year of service that will cost the state at least $214 million.
Earlier this spring, Pritzker refused to defer the raises in light of the current economic outlook.
In an April 23 press conference extending his stay-at-home order through May 30, the governor was asked whether that $261 million could be adjusted as part of budget changes.
"That's not something that we're currently having discussions about," he answered. He pointed out that the raises are part of state contracts negotiated with workers.
Yet his gubernatorial counterparts in other Democratic states have taken steps to rein in expenses, including some covered by union contracts, in light of the financial fallout following COVID-19 closures.
Washington Gov. Jay Inslee is canceling a 3% pay hike for some state employees and forcing one-day-a-week furloughs on 40,000 others to handle a nearly $9 billion shortfall.
New York Gov. Andrew Cuomo delayed raises for 80,000 state workers for 90 days, and is considering employee buyouts.
Virginia Gov. Ralph Northam pushed back state worker raises, and Pennsylvania Gov. Tom Wolf stopped paying 9,000 state workers on April 11.
Admittedly, delaying raises outlined in a collective bargaining agreement would be tricky. The Illinois Public Labor Relations Act includes provisions providing the act and collective bargaining agreements trump most other state laws.
But the portion of the Illinois Emergency Management Agency Act describing the governor's emergency powers does include the power to "utilize all available resources of the State government as reasonably necessary to cope with the disaster and of each political subdivision of the State."
And nothing prevented AFSCME Council 31 from voluntarily working with the state to defer the raises until Illinois is in a better financial position.
In fact, delaying step increases should have been seen by AFSCME Council 31 and the workers it represents as a means to help forestall other more drastic measures, such as the furloughs other governors have instituted.
As it currently stands, there is a $6 billion hole in the state's latest budget.
That money will have to come from somewhere.
The state has the authority to lay off state workers under the AFSCME contract and can "relieve employees from duty because of lack of work or other legitimate reasons."
Given a choice, Illinois' state workers may have rather kept their current pay – which already places them as some of the highest-paid state workers in the country – than lose their jobs later on.
5 Key Work From Home Insights From The Queen Of Remote - Forbes
Posted: 29 Jun 2020 05:39 AM PDT
Sara Sutton has been an early leader in the work from home movement. In 2007, she started FlexJobs when she was pregnant with her first child because she was looking for a remote and flexible job that would allow her to advance her career and also be a parent.
Since then, she's helped thousands of people find remote work that meet their career and lifestyle goals, as is often referred to as the Queen of Remote Work.
With the world rethinking the future of work, Sara has some great insights on what makes remote work successful. 
1. Take practical steps to improve your transition to remote work. 
Many people may struggle when starting to work from home, but Sara has useful tips on how to ease this transition. 
To start, get a dedicated workspace. You want to clearly delineate work like from home life. This helps you stay productive and focused. 
Once you have a workplace, set at least a loose schedule or try to stick to your typical work schedule. This creates structure as well as some flexibility to help you effectively get through your day. 
It also allows you to manage expectations with your family members. They will know when you're working and when they can talk to you, minimizing distractions.
Lastly, make sure there are no physical distractions. For example, don't turn on the TV during your work hours.
2. Working remotely doesn't mean the end to socialization 
Many people enjoy the office because it provides social interaction. Lunch breaks and water cooler talk are outlets to have fun and recharge. 
When you start working remotely, it can feel a bit isolating and unfocused. Thankfully, there are many alternatives to being social in person. 
At Sara's company, for example, they use Yammer for topics such as "Health & Wellness," "Photo Share!", "Pay It Forward", "The Joys of Parenting," "Pen Corner," "No Guilt Book Club," "The Great Outdoors," and more. If you have Slack, you can create Slack groups based on interests. People create and naturally gravitate to what their interests are, and they learn about their coworkers.
Your team can also create online events to make everyone feel closer. For example, companies can host an online talent show via zoom, or they can play a solitaire game of the day and share their scores.
3. Invest in work from home equipment
To stand out, and to make work from home successful, give your team the tools and equipment they need to be communicative and productive from home. 
Oftentimes companies think a company laptop will do the trick, but going the extra mile can make a difference.
Whether that's sending them specific equipment like a second monitor, a full keyboard and mouse, a headset, or giving employees a stipend to purchase comfortable home office furniture and equipment on their own, helping each person set up a functional home office is critical to their productivity and success.
4. Proactively embrace work from home policies
It's clear that both companies and workers now view remote work as something they want to continue into the future. A survey of more than 21,000 people found that 66% of Americans are comfortable with a permanent work from home culture. And even by the end of March, nearly one in five chief financial officers surveyed said they planned to keep at least 20% of their workforce working remotely.
Right now is not the time to stick to long held in-office traditions. The world is changing, and you may be left behind if you don't. 
Sara believes remote work will play a larger role in business continuity and emergency preparedness in the future, as well as in the normal daily business operations of companies.
Unlike previously when remote work was still viewed as a perk or a casual employee benefit, remote work will be seen as a proactive strategy for companies to maintain business continuity for circumstances like bad weather, natural disasters, or future outbreaks—and they'll have the infrastructure and practices in place. And some companies will integrate remote work into their business model after seeing how well it can work not just to keep people safe, but also in terms of productivity, cost savings, employee loyalty, environmental impact, and many other benefits.
5. Remote work improves management skills
Many managers rely too much on "facetime" or "time in the office" of their workers to gauge whether they're "good employees," rather than on true measurements of performance. If that is the case, the transition to remote and flexible work is likely going to be much harder, because they have to shift the management culture as a part of the entry into remote and flexible work. 
But it is a worthwhile effort, and by focusing on building effective measurement of performance expectations, improved communication, and other best practices management, positive changes can impact the company in many more ways than just work flexibility! This can lead to companies being more results driven and anchored in meritocracy. 
Therefore, a larger culture shift may be at stake, and you want to make sure you train your leadership team accordingly. 
Be committed to success
As many of you know, working from home is not a walk in the park. With Sara's insights, hopefully you can make a successful transition. Bear in mind, there is no silver bullet answer to the right set up. Keep iterating, and you'll find what works best for you and your team