---
Poll: Have You Downloaded Mario Kart Tour On Your Mobile Device Yet? - Nintendo Life
Posted: 09 Oct 2019 10:25 PM PDT
Yesterday, Nintendo's latest mobile release Mario Kart Tour got a hefty update, adding 14 new characters and multiple classic courses. The new Tokyo event also went live. It runs for a total of two weeks and gives players the chance to work their way up in the rankings to collect as many Grand Stars as possible.
Now that the latest update is available, we thought it was a good time to see how many Nintendo Life readers have downloaded the first Mario Kart entry on mobile, and also find out how many players have spent real money on this entry.
The game was downloaded 90 million times in its first week and banked $12.7 million - did you contribute?
The cost of cellphones: Teachers, students, parents debate banning phones from classrooms - Palo Alto Online
Posted: 27 Sep 2019 12:00 AM PDT
Every year on the first day of school, longtime Gunn High School teacher Josh Paley throws his cellphone against the wall.
He does this to illustrate a double standard — that students are expected to put their phones away during class while teachers are not. He then explains his classroom cellphone policy, which is more restrictive than the school's. He asks students to put their phones away in numbered pouches that hang on the wall for the duration of class. If he catches anyone with their phone out, he confiscates it for the day.
"The reality is that the cellphone is such a distraction," Paley said in an interview. "The temptation to go and use it is patently obvious."
Paley is one of many teachers at Gunn and Palo Alto high schools who have devised their own ways to deal with what they describe as increasingly distracting cellphone use during class. Others ask students to put their phones into backpacks and put the backpacks at the back of the classroom. One teacher has asked students to put their phones into a basket prior to taking tests to prevent cheating (which one student reportedly circumvented by bringing more than one phone to class that day).
While cellphones have become a pervasive part of daily life, some high schools are taking steps to curtail their presence during school hours. Last year, San Lorenzo High School banned phones during the school day, citing research showing the detrimental effects of phones on learning and students' well-being. Inappropriate cellphone use had become the East Bay school's top discipline issue and was damaging relationships between students and staff, according to school leaders.
"We believe this change will make a dramatic difference in our school climate, culture and academic achievement," Allison Silvestri, then-principal of San Lorenzo High School, wrote in a letter to families.
San Mateo High School followed suit this fall in response to teachers who were at the end of their ropes with monitoring students' phone use. Post-ban, both high schools say students are more engaged during class and interacting more with classmates during breaks and lunch. Teachers and parents in neighboring districts, including in Palo Alto, are watching closely to see how the new policy goes at these schools.
While there is no concrete proposal for a cellphone ban in the Palo Alto Unified School District, there is an appetite for one among some frustrated teachers and a group of parents organizing around the issue. But others, including students, defend cellphones as valuable educational tools as well as an opportunity to teach teenagers responsible use before they go on to college or a career.
Having teachers decide
Both Palo Alto high schools' cellphone polices are laid out in their student handbooks. At Gunn, electronic drives — including cellphones, smart watches and computers — are not permitted in any class unless allowed by the teacher.
Paly prohibits use of social media, texting, messaging, gaming or streaming videos on devices at school. The handbook notes, "Students may find games, applications and social media available on cellphones addictive. In these cases, the education of such students is greatly disrupted, and this behavior may lead to further problems." Paly teachers and staff can confiscate phones if they are "judged to be disruptive," the handbook states.
At the private all-girls Castilleja School, middle schoolers are not allowed to use cellphones during the school day without adult permission and high schoolers can only use them during free time outside of classrooms, the student handbook states. Students who use phones "inappropriately" during school hours may have them taken away.
At Paly and Gunn, much is left to the discretion of individual teachers. Paley, who has taught computer science and mathematics at Gunn for 18 years, implemented the pouches last year. They make a difference, he said. He's supportive of a school-wide ban.
"What I really want is the student to be present in my classroom — present, alert, engaged in any kind of discussion we have, engaged with fellow students," he said.
Even as a computer science teacher, he doesn't see a need for smartphones at school.
"Until people have really good ideas on how to use the technology so that it's not more disruptive than it is productive," Paley said, "I want them out of the classroom."
Gunn's history and math departments, as well as the Focus on Success program for students who need additional academic support, exclusively use the pouches, according to teacher Marc Igler, who is also vice president of the teachers union. Teachers have asked the administration to develop a broader policy, he said. Gunn Principal Kathie Laurence did not respond to repeated interview requests for this story. Superintendent Don Austin declined an interview request.
Igler, who teaches English, typically relies on a "stern warning and lots of follow-up" on cellphone use during class but said he's going to try out the pouches with new freshman and sophomore classes next semester. Several teachers said they find upperclassmen to be better at self-regulating their phone use.
"It's almost like freshmen and sophomores, they can't resist it," Igler said. "The unconscious pull of the cellphone can be a problem."
The fight over phones can also create tension between students and teachers and damage the classroom dynamic, Igler said.
While a campus-wide ban would be a "clean solution," he's not sure there's broad support for one among Gunn teachers.
Kristy Blackburn, who teaches English and journalism at Gunn, acknowledged that phones have become a major distraction over the last decade but doesn't support a blanket ban. Her journalism students, for example, rely on their smartphones as a reporting tool — to take photos, record interviews and cover breaking news or events.
There's also a difference in opinion among teachers at Paly.
Eric Bloom reminds his students to put their phones away at the start of class. He attached an old iPhone to his classroom's door jamb as a humorous reminder to students to do so. He's not interested in policing students by taking away their phones. If there are a few free minutes at the end of a period, he encourages students to talk to each other instead of automatically reaching for their phones.
He questioned how well a campus-wide ban would be received by schools with strong cultures of autonomy.
"At Paly and Palo Alto in general those kinds of broad, sweeping command kinds of things just don't seem to work very well," Bloom said.
Paly history and social science teacher Chris Farina has for years been requiring students to put their phones away during class in backpacks or pockets. He pointed to research showing there's a cognitive cost to simply having a phone out, even if it's not turned on or in use.
But he's not completely for a ban. There's some value, he said, in leaving it to teachers' discretion to decide how to handle phones in their classrooms, particularly if they use it as an educational tool.
"Also, I think there's value in setting it as an expectation in your classroom and asking the students to develop the habits around responsibility and keeping it away, cultivating that behavior rather than just imposing it on them at this age level," Farina said. He talks with students about the research on cellphones' effects and more broadly, the role of technology in the classroom, such as taking long-hand notes versus on a laptop.
Paly Principal Adam Paulson said that students would be better served by education around managing technology use.
"I really believe in student choice. Trying to ban cell phones at a school site creates a negative dynamic between staff and students," he wrote in an email.
School board member Melissa Baten Caswell also argued that teaching students responsible use is preferable than trying to create a "hermetically sealed environment." She's heard from parents who want to ban phones at school and others who agree that teenagers need to learn to self-monitor.
"When you have a challenge with kids' behavior I think we immediately jump to, 'Let's just take away the thing that's creating that behavior,'" she said. "It's definitely harder to spend time on teaching kids to make good decisions, and maybe we haven't been spending enough time on that."
Working through the complications
One of Farina's AP psychology students, senior Ben Gordon, does feel more engaged when his phone is away. He thinks his peers also pay more attention in that class. He grapples with the compulsive pull of his phone — constantly wondering if there's a text or social media comment that's come in that he "needs" to check.
There's "that feeling when I finally get access to my phone: 'What'd I miss? What'd I miss?' It's almost like an unconscious, jittery fear," he said. "'What if it's important?' And even though it rarely is, there's always that constant notion of 'I feel like I'm missing something.'"
Senior Claire Cheng has had teachers using their own phone pockets since her freshman year. This year, two out of her seven classes use them and a third teacher asks students to put their phones away in their backpacks when they enter his classroom. These measures are effective from her perspective — she feels more engaged in those classes — but a complete ban would be "inflexible." What if a student needs to leave early, or has a mid-day prep period during which they need their phone to get work done? Students also use their phones to send each other reminders about club meetings and assignments throughout the day, she said.
"It definitely is harmful when you aren't able to communicate with people virtually during the day," Cheng said.
Both Gordon and Cheng said they would expect students to oppose a ban if proposed in Palo Alto.
At San Mateo High School, phasing in the ban with ample opportunity for public feedback helped reduce pushback, Assistant Principal Adam Gelb said in an interview with the Weekly. The school started by piloting a few phone-free classrooms last spring, and some students voluntarily gave up their phones for the day. The school held more than 10 public meetings to gather input from students, staff and parents. Most parents there support the ban, he said, but the top concern is how to reach students in the case of an emergency, such as a school shooting. Both schools encourage parents to call the front office if they need to get in touch with students in an emergency.
Both San Mateo and San Lorenzo high schools use Yondr pouches — small gray, cloth bags in which students lock their phones for the day. They keep the pouches on them but cannot access them until they're unlocked at the end of the day. The founder of the San Francisco company created the pouches to encourage more in-person interaction at concerts, but they're now being used at schools, courtrooms, medical facilities and other spaces. According to Yondr, San Lorenzo was the first school in California to use the pouches all day rather than in some classrooms.
The pouches cost about $12 each. For a high school the size of Paly or Gunn, that would cost about $24,000.
San Mateo High School created a procedure for when students need to access their phones. The school issues to all students bright yellow "consideration cards" that students can put on their desk in order to go to the front office to check in with an adult who either unlocks their pouch or lets them use a landline phone.
Students have found workarounds to the pouches but for the most part comply, Gelb said.
"I get there are benefits to having phone during the school day, but teachers saw it was a constant battle for attention. An engaging teacher who has put a lot of effort into a lesson might go unnoticed, and students might perform poorly on an assessment because of their distraction and addiction to the screen," he said.
For some teachers, cellphones are just the tip of the technological-distraction iceberg. To ban them would raise the question of what to do with the other kinds of electronic devices in classrooms across Paly and Gunn. Both schools provide all students with a district-issued Chromebook, for example, many of which are used during classes and have the same potential for distraction as a phone. Teachers said they're also seeing students listening to music during class using wireless earbuds.
Paley pointed to Schoology, the district's online school-management system, as another source of distraction and anxiety. Students — and parents — have immediate access to grades, homework assignments and other class content on website. If a student logs onto Schoology during class, they're "one click away from having a complete distraction," he said.
San Mateo High School also has Chromebooks in almost every classroom. Gelb said teachers monitor students' screens and ask them to close anything that's non-academic or class-related.
Differing opinions on the board
Todd Collins, vice president of the Board of Education, reached out to Gunn Principal Laurence and top district administrators last February about trying out Yondr after reading news stories about San Lorenzo High School. He said there wasn't much interest at the time.
"I'm increasingly concerned that there are public health risk type issues associated with universal cellphone usage at all times," Collins told the Weekly. "It just changes so fundamentally the way people interact with each other. Getting people to interact with each other is a huge part of what education is."
Collins thinks a ban could be tried on a limited basis in a single classroom, department or school even if there are logistical challenges or potential for student and parent pushback. The district can tap two local high schools that have actual experience in the process to navigate implementation issues; staff at both schools have offered to come and talk to teachers and administrators here.
"We're not doing our jobs right if we ignore an idea like this that other people are adopting," he said.
One of his board colleagues, however, thinks locking away students' phones would divert the schools' attention from more impactful changes, such as implementing the district's homework policy and having later school start times.
"Students who are stressed and deprived of sleep but without cellphones are still going to be stressed and deprived of sleep," board member Ken Dauber said. "I would rather focus on those I think more fundamental problems than focus on this specific issue."
A group of Palo Alto Unified parents who have become increasingly concerned about cellphone use are starting to organize around the issue. Dave Shen, whose children attend district elementary schools, is part of that informal effort and said they will likely lobby the superintendent, district administrators and school board members — as well as students — to propose a ban. Shen thinks the district should not simply institute a ban in isolation but make sure to also create classes or otherwise educate students about responsible technology use and technology's effects on the brain and body.
His own concerns run the gamut, from the detrimental social-emotional impact of phones and social media to health risks like excessive blue light exposure to eyes. Shen pointed to the Adolescent Brain Cognitive Development study, the largest long-term study of brain development and child health in the United States, funded by the National Institutes of Heath (NIH), which found that children who spent more than seven hours a day on screens showed premature thinning of the cerebral cortex, which is responsible for executive functioning.
Above all, the cost of cellphones in an educational setting is obvious, Shen said.
"If we're stuck in a screen, we're not focusing on the world," he said.
Adam Gelb, assistant principal at San Mateo High School, discusses this issue with staff reporter Elena Kadvany on an episode of "Behind the Headlines," now available on our YouTube channel and podcast page.
---
Follow the Palo Alto Weekly/Palo Alto Online on Twitter @PaloAltoWeekly and Facebook for breaking news, local events, photos, videos and more.
KTVU & KTVU Plus Job Listings - KTVU San Francisco
Posted: 08 Oct 2019 09:54 AM PDT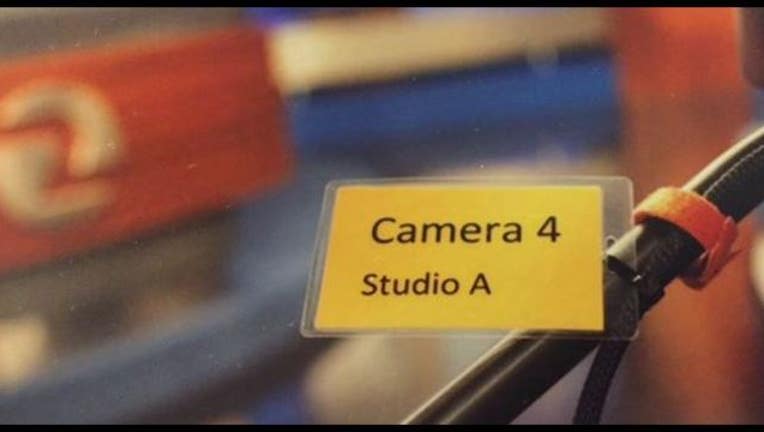 Account Executive 
Responsibilities:
Maintain and improve existing client list and generate new business on our FOX stations and websites in order to generate significant revenue and achieve sales budget.   Make presentations to advertising agencies and clients.  Responsible for selling sponsorships that may include promotions initiated by sales persons.  Compile lists of prospective customers to use as sales leads.  This position involves local travel to call on regular and prospective clients. 
 
Other duties assigned as deemed necessary and appropriate. 
Requirements:
A Bachelors' Degree plus four years of major market experience in transactional and online advertising sales is required. Candidate must be proficient in negotiating utilizing Nielsen LPM ratings and qualitative information.  Strong communication and presentation skills – both written and oral are required.  Major network affiliation is preferred.  Candidate must have proven success with generating and maintaining new business and experience with major sports programming sales.   Prior experience with Wide Orbit and One Domain is preferred. Candidate must be detail oriented, resourceful, a team player, reliable and a self-starter.  Candidate must have a good working knowledge of Microsoft Office.  Must have or be willing to obtain and drive reliable transportation and have a valid CA driver's license with a good driving record.
To apply for Account Executive please click here
Director of Engineering
Responsibilities: The successful candidate will directly supervise the engineering maintenance department staff; develop and implement systems to ensure fault tolerant and error free operation of stations broadcast equipment; oversee the design, installation, and preventive maintenance of broadcast facilities and equipment; establish and maintain internal technical documentation and standards, which ensure stations compliance with FCC, OSHA, EPA, and local regulations; monitors applicable budgets and be responsible for satisfactory completion of assigned projects. Duties also include training technicians in the operation and maintenance of specific equipment for the implementation of applicable procedures. Perform all other duties as assigned. 
Qualifications: Candidate must have a minimum of 5 years' experience in the television industry with solid design engineering and troubleshooting skills. A degree in Engineering, Broadcast, or IT related field is preferred. Prior management skills, similar position held and/or training experience is highly desired. Working knowledge of the following technologies: full power UHF transmitters, microwave systems, encoding technologies, master control and production automation systems, wired and wireless networking technologies, server and file-based storage hardware, advanced experience with digital video and audio routing, EAS, studio control room and engineering IT systems and a knowledge of electrical systems, UPS, and standby generators.  Strong follow-through, record keeping, written communications, and interpersonal skills required.  Qualifications/Experience Requirements:
•    Data network, data communications, computer systems and broadcast technologies experience
•    Working knowledge of computer operating systems (Windows, Linux, Oracle, etc.) and security patching
•    Background in digital audio/video technologies at all levels of production
•    Knowledge of multi-channel station automation and servers
•    File-based newsroom workflows, editing experience and newscast automation
•    HD routing switchers, production switchers and audio matrix, cameras, robotics and multi-viewers experience
•    Satellite commercial delivery systems knowledge – Pitch Blue, Path fire, etc.
•    Understanding of ATSC / 8VSB signals, MPEG2, MPEG4, DOLBY AC3, CALM ACT, EAS, CAP
•    Demonstrated ability to lead, manage and motivate a team 
To apply for Director of Engineering please click here
Promotion Producer
Responsibilities: Responsible for "conception to completion" of high-end station image, daily topical, special report, proof of performance, sports, digital and community promos/content for KTVU FOX 2 and KTVU Plus.  This is a hands on position that requires a motivated self-starter who is able to identify and execute opportunities for advancing the KTVU brand across all platforms including on air, digital, outside media and at station community events. Must be able to work under pressure to produce high quality promotional spots on tight deadlines, both individually and as part of a production team.  Other duties assigned as deemed appropriate and necessary. 
Requirements: Must possess a working knowledge of The Adobe Suite of editing and design software. (Premiere, After Effects, etc.), and Microsoft Office.   Two to four years' experience writing, producing and editing promos in a medium to large market strongly preferred.  News promotion experience preferred.  College Degree preferred.  Videography and lighting skills strongly desired.  Position will occasionally be required to work outside of normal business hours, including nights and weekends.
Please click here to apply for Promotion Producer
Sales Assistant 
Responsibilities: Candidate will provide administrative support to the KTVU Fox 2 and KICU TV36 Sales management staff and Account Executives.   Duties include writing and checking orders, proposals, maintaining organizational systems, general office requirements, and assisting with special projects.  Investigate order discrepancies and credit memos.  Back up other sales assistants as necessary.   Participate in and help with sales coordinated events.  Answer phones in a professional and courteous manner.  Other duties may be assigned as deemed appropriate and necessary.
Requirements: Strong written/oral communication skills are required.   Strong PC skills and proficiency w/ Microsoft Office is also required.   This position requires excellent attention to detail, and accuracy.  Must be able to interact professionally with a variety of people and work efficiently and courteously w/ station personnel.   Must be personable and demonstrate initiative.  Two years of experience in an administrative position is required.  Media experience preferred.  High school diploma or GED is required.  College degree preferred.
To apply for Sales Assistant please click here
Traffic Assistant
Responsibilities: Perform multiple television commercial traffic functions such as copy, formatting and inventory management by performing the following duties: Perform back up for Copy Coordinator. Check and file all commercial facility worksheets when needed. Coordinate all input of promotional announcements and public service announcements into Enterprise computer system. Accurately enters alphabetic, numeric or symbolic data from source documents into computer following format displayed on screen. Accurately checks all product conflicts on the daily logs.Makes sure all daily log changes are made. Prints and copies log on a daily basis. Works closely with Local Sales Account Executives,National and Local Sales Assistants, Engineering and Promotion Departments. Overtime may be required. Other duties as assigned by Traffic Manager.  May include work for KICU.
Requirements: To perform this job successfully, an individual must be able to perform each essential duty satisfactorily. The requirements listed below are representative of the knowledge, skill, and/or ability required. Reasonable accommodations may be made to enable individuals with disabilities to perform the essential functions. High school diploma or general education degree (GED); or technical school equivalent required as well as one year of experience in Traffic/Operations. Ability to read and comprehend simple instructions, short correspondence, and memos. Ability to write simple correspondence. Ability to effectively present information in one-on-one and small group situations to  other employees of the organization.
To apply for Traffic Assistant, please click here
KTVU AVAILABLE PART-TIME POSITIONS
SILICON VALLEY TECH JOURNALIST
KTVU has an opening for a Part Time Tech Journalist to write stories for KTVU's digital platforms. Primary responsibilities include the following: Research, write and produce stories about Silicon Valley tech companies, trends, products, filings, acquisitions, announcements and impacts on the Bay Area. Maintain page on KTVU.com with the latest news from Silicon Valley. The ideal candidate will have multiple sources and connections in the industry and be able to break news stories before any other publication. The tech journalist is also responsible for producing stories for multiple digital and social platforms including Twitter, Facebook, Instagram and YouTube.
Bachelor's Degree, preferably in Journalism or Communication preferred. Must be proficient in AP Style writing and have 3-5 years writing and/or experience covering Silicon Valley business. Must be able to work independently and in a fast-paced, changing environment. He or she may be required to work off-site to conduct interviews or cover events and announcements. 
PART TIME NEWS WRITER
KTVU has an immediate opening for a Part Time News Writer to write clear, factual and unbiased news stories in the style assigned by the News Director and Executive Producers.   Re-write wire copy and write news scripts from information supplied by Reporters and other news sources in an active, conversational style for broadcast television.  Coordinate and edit News videotape to make the best use of video and sound.  This includes desktop editing.  Write news stories in a manner that communicates the interest and urgency of the news to viewers.  Ability to line produce newscasts on a fill-in basis are essential for this job.  Other duties assigned as deemed appropriate and necessary.        
Bachelor's Degree, preferably in Journalism or Communication required.  Two to three years' experience in News writing required.  Newscast producing experience is a big plus, as is experience working with iNews, Edius and Bit Central systems.   Must be thoroughly professional in all aspects of journalism.  Must be well read on current affairs and have a wide-range working knowledge and understanding of general interest subjects.  AFTRA union membership required.
PART TIME NEWS EDITOR
KTVU has an opening for a Part Time News Video Editor. Primary responsibilities include the use of non-linear systems to edit raw video under the instruction of producers, writers, reporters, supervisors, etc.  Exercise excellent professional judgment based on current broadcast industry video and audio quality and editing standards.  Follow station policies regarding journalistic standards of good taste, quality and appropriateness, and alert managers when questions arise regarding any of these concerns.  Locate, file and computerize archival video.  Record video and audio feeds from sources including microwave, satellite, fiber, phone, and other web-based/internet feeds.  Make dubs and prepare video for use in-house, in the field and for other related news department purposes.  Additional duties assigned as deemed appropriate or necessary.
Bachelor's degree (B. A.) from four-year college or university preferred with two to four years related experience.   Must have experience editing television newscasts.  Familiarity with Bit Central, iNews and Edius a plus.  Must be able to meet aggressive deadlines while completing high quality edits.
PART TIME ASSIGNMENT EDITOR
KTVU is seeking a Part-Time Assignment Editor to independently, generate news stories within the station's standards and guidelines.  Duties include the following: Research and develop local news stories.  Monitor wire services, mail, phone beats, radios, social media sites etc., for breaking news stories.  At the direction of news management, gather background material and set-up news stories for reporters and photographers.  Contribute to station's social media platforms, creating content and breaking news on various platforms. Must exercise independent thinking and be aware of the development and urgency of news events, and have the ability to cover and translate those stories into maximum viewer interest.  Other duties assigned as deemed necessary and appropriate.  
Associated degree (or equivalent) in Journalism or Communications from a college or university plus major market TV assignment editor experience is preferred.    Strong communication skills, both written and oral, required.  Must be able to demonstrate a working knowledge and understanding of the latest ways to utilize social media, both as a news gathering tool and to communicate with our audience.
To apply for any of these Part-Time positions, please send resume to Amber.Eikel@foxtv.com
PART-TIME IT ASSISTANT 
KTVU-TV IT is looking for an entry level, self-starting and motivated part time IT assistant to play a key part in keeping technology running smoothly for a 24/7 news operation. Hours are flexible during the week, some very limited weekend work may be necessary to assist in the completion of large projects or shows.
The primary role is to help the full time administrators. You will be unboxing and setting up new hardware so an administrator can take over. After the administrator is done with configuration, you will setup or deploy the equipment to the end user and provide initial basic guidance. This is entry level, so if you can setup your own computer, laptop, cell phone and connect to WiFi, you may be qualified. We won't ask you to configure a router or write applications.
Secondary role includes assisting the large number of users with day-to-day issues on computers, tablets, cell phones and printers. You will monitor the slack channels and ticketing system, to help users with issues.
You will learn about live productions, media management, media formats, editing, transcoding, streaming, telephony and broadcasting. The position will operate in the studios, control rooms, live trucks and office areas. 
Candidate must be self-directed, able to work unsupervised, lift 20 lbs., and sit for long periods of time. To apply for Part-time IT Assistant please email your resume to Part-time IT assistant
KTVU and KTVU Plus are Equal Opportunity Employers:  M / F / Veteran / Disabled
Federal law requires employers to provide reasonable accommodation to qualified individuals with disabilities and disabled veterans.  Please tell us if you require a reasonable accommodation to apply for a job.  Examples of reasonable accommodation include making a change to the application process or work procedures, providing documents in an alternate format, using a sign language interpreter, or using specialized equipment.  Please send an email to KTVU.HR@FOXTV.com, call 510-874-0227, or visit our readily accessible station located at 2 Jack London Square, Oakland, CA 94607, and a member of our recruiting team will assist you.