---
» News » Foraker Excited to Redevelop Old Kmart Building - Bartlesville Radio
Posted: 11 Oct 2019 01:37 PM PDT
On Monday, the Bartlesville City Council approved a recommendation to allocate $203,830 to go towards a new shopping center at the old Kmart facility.
Foraker Company is receiving the funds from the Economic Development Fund to redevelop the building, which is located at the corner of Highway 75 and Frank Phillips Boulevard. Jeremy Foraker – the President of Foraker Company – said he is happy to see the project moving forward. He said he approached the City of Bartlesville about the project.
There has been no love lost for the property, even if it took 8-years to acquire it. Foraker (pictured) said Kmart limped along in Bartlesville as stores continued to close nationwide. Eventually, the Kmart closed and left the market. Seeing then that the development group was selling the property after all those years of contact and upkeep with it, the Foraker Company moved in to make a purchase.
Foraker said there is a lot of work to do to bring buildings like the old Kmart facility back to code, and breathe life into them again. He said he reached out to the Bartlesville Development Authority President, David Wood, to put a package together to try and help bring incentives to the project and bring new tenants to the redeveloped space.
Foraker Company is looking at redeveloping the old Kmart facility to open the door for 5 stores that are anticipated to go into the area. So far, Ollie's Bargain Outlet, Burkes Outlet, Tuesday Morning and a Dollar Tree expansion are anticipated to go into the redeveloped space.
As for the stores themselves, Ollie's Bargain Outlet is an American chain of discount retail stores founded in 1982 with 330 locations in 23 states. They deal in merchandise obtained from various retailers, suppliers or manufacturers throughout the country, whether in the form of closeouts, bankruptcy sales or other similar means of buying the stock at below wholesale costs.
Burkes Outlet is a privately held company. Florida-based Beall's Inc. is the parent company of Burkes. The company was formed in 1915 and the corporation now operates over 500 retail stores. Customers at Burkes can find brand name apparel and accessories for the entire family at up to 70-percent off other stores' prices. Most Burkes stores carry shoes, home furnishings, gifts and toys.
As for Tuesday Morning, it is an American discount off-price retailer specializing in domestic and international, designer and name-brand closeout merchandise. The company has 700-plus stores across the U.S and is headquartered in Dallas, Texas.
And finally, there is Dollar Tree. This is an expansion of the Highway 75 store. This is located near Truity Credit Union and across the highway from ALDI. You can see an illustartion of what might become of the old Kmart facility below.
Foraker said they will work on the redevelopment process as soon as possible. There is no set date as to when they will begin, but he said it will be soon. For more on Foraker Company, click here.
Dressers Recalled After Failing Safety Tests - ConsumerReports.org
Posted: 10 Oct 2019 01:55 PM PDT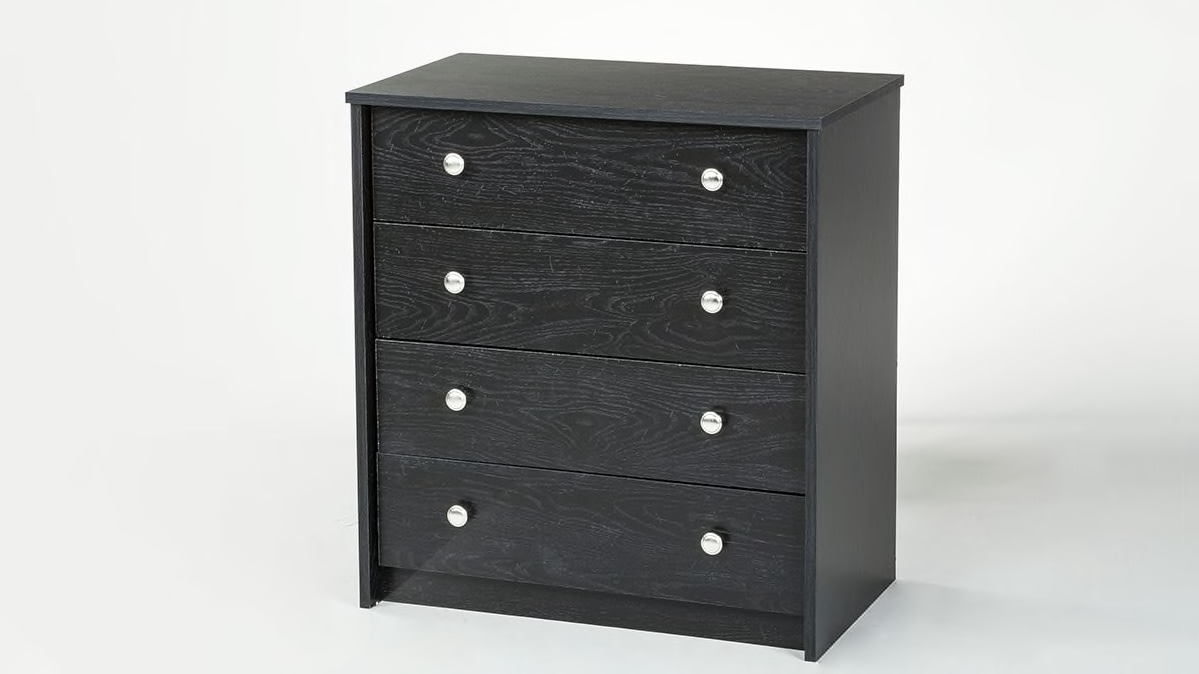 Consumers should immediately stop using the recalled dressers and move them to a place that children can't access.
Ameriwood Home isn't offering a refund for it's Belmont four-drawer dresser. Instead, the company says it will provide consumers a free anchoring kit to secure the dresser to a wall and a free in-home installation of a wall anchor strap. To reach the company, call 888-222-7460 Monday through Friday from 8 a.m. to 5 p.m. Central Daylight Time, or go to Ameriwood's support page for more information. You can order an anchoring kit online here.
When asked why the company wasn't offering a refund, a spokesperson said, "This remedy is tailored to the concern that led to this recall, namely that the dressers could tip if they are not anchored."
Wallace, at CR, doesn't think the company's recall plan goes far enough. "People should be able to trust that their dressers are reasonably stable even if they're not attached to the wall. For recalled and unstable dressers like these, they've got to have the option of a full refund as an incentive to get the product out of the home, the best way to keep children safe," he says.
E&E, on the other hand, is offering not just free installation of anchor kits for its three-drawer dresser but also the option of a refund plus a free pick-up or a prepaid packaging label to ship the dresser back. To contact E&E, call 844-701-5979 between 7 a.m. and 3:30 pm Pacific Daylight Time Monday through Friday, or go to the company's recall page.
To report a dangerous product or a product-related injury, go to SaferProducts.gov.
Adaptive Reuse: Sandburg Mall Kmart Becoming U-Haul Self-Storage - Yahoo Finance
Posted: 02 Oct 2019 09:47 AM PDT
GALESBURG, Ill., Oct. 2, 2019 /PRNewswire/ -- U-Haul® is revitalizing part of the Sandburg Mall with the opening of U-Haul Moving & Storage of Galesburg at 1150 W. Carl Sandburg Drive.
The 7.81-acre property was last home to a Kmart® store but has been partially vacant for many months. U-Haul began offering truck and trailer sharing, moving supplies and U-Box® portable moving and storage containers on Aug. 20 out of a temporary showroom.
Renovation plans call for the creation of hundreds of indoor climate-controlled self-storage units with high-tech security features at affordable price points. Self-storage will be available in early 2020. Propane, professional hitch installation and more will also be offered in the near future.
"The Sandburg Mall is in need of some TLC," said Zareh Minasian, U-Haul Company of Central Illinois president. "U-Haul is stepping forward to breathe life into this space. We're eager to help this property become more welcoming while meeting the growing demand for moving and self-storage services here."
Contact U-Haul Moving & Storage of Galesburg at (309) 345-0030 or stop by to see our progress. Hours of operation are 9 a.m.-5 p.m. Monday-Sunday. Reserve equipment at uhaul.com or contact Reservations at 1-800-GO-UHAUL.
Acquisition of the 105,909-square-foot property was driven by U-Haul Corporate Sustainability initiatives: U-Haul supports infill developments to help local communities lower its carbon footprint. The adaptive reuse of existing buildings reduces the amount of energy and resources required for new-building materials and helps cities reduce their unwanted inventory of unused buildings.
When the location in fully operational, Minasian expects to employ at least 10 Team Members. U-Haul will look to hire locally to promote job growth within the Galesburg community.
"This is our first Company-owned store in Galesburg," Minasian added. "We look forward to being part of this community going forward and want to invite other businesses to invest here."
U-Haul Truck Share 24/7 is revolutionizing the moving industry through its more convenient, more secure way to pick up and return a truck. Since 2017, U-Haul Live Verify℠ technology has allowed customers to conduct transactions entirely on their smartphones at any hour – day or night. There are no membership fees. Create an online account at uhaul.com to start skipping the lines and stop worrying about store hours.
For self-movers who aim to keep their costs low but need extra hands to help with their move, MovingHelp.com has been successfully pairing customers with reliable Moving Help® Service Providers for more than a decade. The online marketplace lets customers shop and compare local moving companies that provide labor services including: loading and unloading, packing and unpacking, cleaning, and U-Box pick up/delivery. More than 1.7 million unedited customer reviews, transparent pricing and payment release subject to customer approval have led to 94 percent of Moving Help users rating their experience four stars or higher.
About U-Haul
Since 1945, U-Haul has been the No. 1 choice of do-it-yourself movers, with a network of 22,000 locations across all 50 states and 10 Canadian provinces. U-Haul Truck Share 24/7 offers secure access to U-Haul trucks every hour of every day through the customer dispatch option on their smartphones and our proprietary Live Verify technology. Our customers' patronage has enabled the U-Haul fleet to grow to approximately 167,000 trucks, 120,000 trailers and 43,000 towing devices. U-Haul offers nearly 697,000 rooms and 60.7 million square feet of self-storage space at owned and managed facilities throughout North America. U-Haul is the largest installer of permanent trailer hitches in the automotive aftermarket industry, and is the largest retailer of propane in the U.S.