---
Top 10 business ideas for women - Best in Australia
Posted: 19 Jul 2019 11:01 AM PDT
Excellent women's business ideas. You can start anything without investing much money.
The world has witnessed the entrepreneurial ability in women. Today, businesswomen have gone far and beyond the male competitors. Just think of Sara Blakely, Oprah Winfrey, and Martha Stewart. What do these women have in common? Well, they all are running their own business and have achieved success in them. And the most common thing is that they all started out poor. So, if you do not have huge funds and still want to start your own business, then here are the top ten business ideas that not only require low investment but also have a huge demand in their own sectors too. Lets' have a look!
Top 10 business ideas for women
If you have a talent for writing, then starting a blog can be one of the most profitable businesses. You simply have to decide on the field you are interested in and start writing about it. The best thing about blogging is that you don't have to spend much to start this business. All you need to do is set up your AdSense account and start uploading your content. But making money from blogging business is not as easy as it seems. You need to get the approval of Google AdSense, and for that, there are certain rules you need to follow such as writing quality content, posting content on a regular basis, getting a certain number of followers on every blog, etc. If you follow all the rules, then after six months, Google will approve your account.
Starting a bakery business is one of the best and successful businesses in today's world. If you love baking and got the expertise to make food tempting and visually attractive, then this can be a great business for you. You may choose to run the business either from home or from a rented space. When it comes to bakery business, there are so many things you can make such as cupcakes, cookies, bread, muffins, brownies, etc. So, before starting the business, make sure you do proper research on which is the highest demanding product in your area. It will help you in making more profits.
Today, Yoga has grown extensively in almost every part of the world. People have started taking interest in it to get aid from the mental and physical health. This is motivating a lot of entrepreneurs to start a yoga business. If you are well acquainted with all the asanas perfectly, then this can be a lucrative business for you. To differentiate your business from, you would be required a unique logo design for your business. It is because a logo is the face of a brand. When we think of any company or a brand, a logo is probably the first thing that comes to our mind. Apart from the logo, you can also provide some extra facilities that your competitors are not providing. You can also come up with several simple ways to do yoga asanas.
There are people who have a detailed eye on fashion. They can create unique styles by using any patterns. Custom clothing are in demand nowadays. If you have all these skills and abilities, then clothing boutique can be a perfect business for you. With little investment, you can start your business from home. If you want to take your brand globally, you may either choose to have your own website or tie-up with the top marketplaces like Amazon to sell your clothes.
Today, companies are coming up with a lot of new and innovative products. This is giving confidence to not only women but men too. Even men, these days have started using make-up to enhance their looks. With this growing trend, opening a make-up studio can be a profitable business. During the initial years, you may choose to open a studio on rented space. Once the business gets flourished, you can purchase your own space. Before getting into this business, there is one thing you need to make sure that you don't use cheap quality products. Consumers have become aware of the good brands. If you really want to make your name in this industry, don't compromise on the quality of the products.
Do you know that in the U.S.A, 68% of the homes possess at least one pet? People in countries like India, UK, and U.S.A have started viewing keeping a pet as a status symbol. They are spending a good amount of money on their training, grooming, walking, boarding, etc. After knowing all these facts, we are sure you will agree with us that it can be a great business idea for women.
The growing usage of smart phones is making a lot of companies to develop an app for their businesses. Companies have started finding apps more helpful to generate revenue than desktops. If you look into the statistics, you will learn that at present there are around 2.53 billion people who are using smart phones and by the end of 2020, the number is estimated to increase by 2.87 billion. The data clearly shows that having a mobile app development business can be a profitable business. So if you are a woman with excellent technical knowledge, then you may go with this business idea.
It is another one of the top business ideas for women. Just like the above-mentioned industries, this industry is also growing at the fastest pace. Earlier, only high-class people used to get their interiors designed from the experts. But today, the increase in income and change in the lifestyle has made many people take the services of interior designers. This business requires less investment. In interior designing business, there are so many areas to specialize in. So decide on the area you want to go for and start planning for your business.
Today, presentations are not restricted to offices only. People have started giving great value to the presentation of the gifts. No matter how expensive your gift is, if the outer wrapping is not good, people will judge you. The increased demand for amazing and unique gift wrapping has encouraged a lot of individuals to start gift wrapping business. If you are low on budget, you can start the business from home also.
If you are someone who is well planned, pay attention to the details and enjoy organizing parties, then you have the right personality to start an event planning business. You can either opt to have a business of specific event or can go with all event categories. The choice is totally yours. The great benefit of starting this business is that if any of the clients like your work, they will come to you again and they may also recommend you to their friends or colleagues. In this business, you also get some proportion of funds in advance
Conclusion:
When it comes to choosing a business, the choice depends on the person to person.  You may find out many other options, but choosing the one that yields maximum returns can be a little difficult. So make your choice from the above list and turn your dream into reality.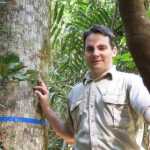 Campbell Joef is a graphic designer and blogger associated with www.designhill.com, a custom designs marketplace, I generally write on topics concerning design and clothing industry like as 3/4 sleeve shirts , ecommerce, start-ups, small business
Insider News Roundup: Story joins forces with Wild Accelerator; KMAC honored; LFPL's health grant; CJ paywall; and more - Insider Louisville
Posted: 19 Jul 2019 02:45 AM PDT
Story acquires Wild Accelerator
Story and Wild Accelerator announced this week that they would join forces, with the former acquiring the latter's brand assets for $1.
Launched in 2018 by local design company Kale & Flax, Wild Accelerator is a nonprofit, 10-week immersion program designed to support early-stage women entrepreneurs in getting their business ideas off the ground.
Kale & Flax founder Tarik Nally said in a news release his company believes merging Wild Accelerator with Story will enable the entrepreneur program to make a greater impact.
Story was founded four years ago by Natalia Bishop as a co-working community for creatives and entrepreneurs. It recently added a second location in NuLu and launched an entrepreneur program called Story LABS designed to shepherd new entrepreneurs.
"As a woman and a founder who started with nothing but an idea," Bishop said in the release, "I know from experience how hard it can be. We are excited to have Wild Accelerator under the Story umbrella so we can continue knocking down those barriers together."
"Research shows that female founders have a 35% higher return on investment when they are leading, but women are still only receiving about 2% of venture capital funding," Amanda Bates, executive director of Wild Accelerator, added. "By locking arms with Story, Wild can continue working to change that." —Kevin Gibson
KMAC awarded highest national recognition a museum can get
On Tuesday, the staff of KMAC certainly were celebrating a major achievement. The museum was honored with the highest national recognition a museum can get in the United States by receiving accreditation from the American Alliance of Museums.
This honor marks the seventh accredited museum in Kentucky and only three in Louisville: the Speed Art Museum, Locust Grove and now KMAC. And of the country's more than 33,000 museums, only 1,070 currently are credited from AAM, whose process is extremely rigorous but rewarding, according to a news release.
"This is a tribute to the founders and supporters of KMAC Museum through the years," said KMAC Executive Director Aldy Milliken in the release. "Internally, we have been working on this goal for almost eight years; achieving accreditation is wholly due to the outstanding effort of KMAC's board members and staff."
KMAC will continue to maintain these standards while serving the community.
"Accredited museums are a community of institutions that have chosen to hold themselves publicly accountable to excellence," said Laura L. Lott, AAM president and CEO, in the release. "Accreditation is clearly a significant achievement, of which both the institutions and the communities they serve can be extremely proud." —Sara Havens
LFPL aims to better educate the community about health with new grant
The Louisville Free Public Library will hire a new staff person, partner with community groups and boost employee training as part of an effort to educate the public on health issues, ranging from cancer to drug addiction.
The effort is being funded by a health education grant of up to $100,000 to The Library Foundation. The award was recently announced by the Greater Midwest Region of the National Network of Libraries of Medicine.
"The money for the grant will be used to pay for a staff position here at the library who will be a program coordinator," said Paul Burns, a spokesman for LFPL. "Their main focus will be to work with community partners in the health industries and support industries to develop programming for use in the library."
The coordinator also will help train staff so that they're better able to help people find health-related resources, Burns said.
The initiative is linked to a partnership between the network and the National Institutes of Health All of Us Research Program, which collects health data from volunteers to foster breakthroughs in precision medicine.
LFPL will be working to educate residents about some of the top health concerns in the area such as cancer, obesity, substance abuse, heart disease and nutritional deficiency.
"At a time when our city is focused on significant issues affecting public health and health equity, this is a great opportunity for the Library to offer free, health-related educational programming in the community," LFPL Director Lee Burchfield said in a news release. —Darla Carter
Diageo breaks ground on $130 million Lebanon Distillery 
On Wednesday, state officials, media and Diageo executives gathered in Lebanon, Ky., at the site of the soon-to-be Diageo Lebanon Distillery for the ceremonial breaking of the ground on the $130 million, 144-acre distillery.
The grounds will house a 72,000-square-foot distillery and dry house, as well as 12 barrel rick houses. And it will have the capability to distill a variety of Diageo bourbon and American whiskey brands.
Diageo also owns Bulleit Bourbon, which recently celebrated the opening of its new Visitor Experience at its Shelbyville distillery. Since 2014, the international spirits company has invested more than $300 million in Kentucky. The new distillery will employ about 30 full-time staffers.
"One thing I've learned about Diageo doing business in Kentucky is that it is focused on environment and sustainability and cares for every community it builds," said Tom Lund, president of the Marion County Economic Development, in a news release. "We are excited to have Diageo extend its footprint right here in Lebanon."
In addition to Bulleit, Diageo owns Johnnie Walker, Crown Royal, Buchanan's whiskies, Smirnoff, Cîroc and Ketel One vodkas, Captain Morgan, Baileys, Don Julio, Tanqueray and Guinness.
Bourbon insiders believe that with the addition of this new distillery, Diageo might come out with more brands of bourbon and whiskey to enter into the competitive market. —Sara Havens
UofL professor pushes for comprehensive approach to tobacco control
The director of the University of Louisville's Christina Lee Brown Envirome Institute argues for tougher tobacco control this week in an op-ed for The Hill.
Efforts to raise the legal age of purchasing tobacco to 21 deserve serious consideration by Congress, but the country must go farther than that, according to the article co-written by UofL's Aruni Bhatnagar and American Heart Association Chief Executive Nancy Brown.
"Increasing the tobacco sales age to 21 nationally would signal our country's commitment to protect our nation's youth, but our efforts cannot end there," the piece says. "We must also ensure Tobacco 21 bills include effective enforcement, and that they not penalize youth and adolescents."
Brown and Bhatnagar also point out that weak Tobacco 21 laws can be detrimental in several ways, such as "creating carve outs for certain products and prohibiting communities from enacting other effective tobacco control policies."
The co-authors push for a comprehensive approach to tobacco control that includes "strong FDA regulation of tobacco manufacturing and marketing; prohibition of all flavored tobacco products; comprehensive clean indoor air laws; and funding for cessation and prevention programs and increased tobacco taxes."
They also advocate for the National Institutes of Health to do a large evaluation of the long-term health effects of electronic cigarettes and other nicotine delivery devices. —Darla Carter
Courier Journal expanding paywall with 'Subscriber Only' stories
Courier Journal editor and vice president of news Rick Green announced this week that the 150-year-old Louisville newspaper will now offer certain stories online to subscribers only, blocking all of those who don't pay to access the site.
Green explained the move in a column detailing the changing business model of newspapers and the increased dependence on subscribers for revenue, urging readers to pitch in with a subscription and do their part to support their journalism.
Currently, those who are not subscribed to the Courier Journal can read up to seven stories on their website per month until they hit a paywall blocking access to stories. As Green indicated, the new subscriber-only stories would not affect the access of those already subscribed but would block anyone else from reading those labeled "For Subscribers," no matter how often they had visited the site that month.
On Thursday afternoon, eight of the stories on the front page of the Courier Journal website were labeled for subscribers only, though most remained free to access for those who have not hit the monthly paywall limit. —Joe Sonka
In Brief
There's a pop-up Pokémon pub coming to Louisville, but not until February. The concept is part of a national organization called PokéBar, and organizers are keeping tight-lipped about its whereabouts in town. When we know more, you'll know more.
Greater Louisville Inc. was named the best large chamber of commerce in 2019 by a national association of chamber executives.
Leadership Louisville selected 60 individuals for its 41st class, which will meet over the next 10 months.
The Dare to Care Food Bank presented grants to six of its urban and rural community partners with the help of $75,000 from the CareSource Foundation. The recipients are Catholic Charities of Louisville, the Jewish Family & Career Services, Redeemer Lutheran Church, Grace & Glory Lutheran Church, Hope Southern Indiana and Harrison County Community Services.
Alcon Kicks off SYSTANE® Campaign With Businesswoman Barbara Corcoran, Bringing Real Relief to Female Entrepreneurs - Business Wire
Posted: 11 Jul 2019 04:05 AM PDT
FORT WORTH, Texas--(BUSINESS WIRE)--Alcon, the global leader in eye care, is kicking off a new program from SYSTANE® aimed at funding women entrepreneurs and their business ideas. Launched in partnership with iFundWomen, a crowdfunding platform designed for female entrepreneurs, Real Relief for Visionary Women will give applicants an opportunity to be considered for financial relief and expert coaching for their business ventures. Barbara Corcoran, businesswoman and TV personality, teamed up with SYSTANE® since she knows firsthand how small things can make the difference in launching and sustaining a successful business – whether it's seed funding, strong mentorship or not losing your focus due to dry eye symptoms.
"I started my company with a loan for just $1,000 and overcame many challenges while setting up my business, including the distraction and discomfort caused by dry eye," said Corcoran. "SYSTANE® Complete gives me the relief I need to focus on growing my company and performing at my best. I'm incredibly excited to partner with SYSTANE®, the #1 doctor recommended brand of dry eye drops, to share my story and help the next generation of female entrepreneurs make their innovative ideas a reality with Real Relief grants."
Entrepreneurs can visit SYSTANE.com to apply for an opportunity to share their entrepreneurship story and experiences with dry eye. With a total of $40,000 of grants available, eight entrepreneurs will be selected to receive a $5,000 Real Relief grant and a one-year supply of SYSTANE® Complete, Alcon's most advanced dry eye solution. Winners will also receive access to educational opportunities and coaching services through iFundWomen. One grand prize winner will also receive the opportunity to discuss her business and its challenges with Ms. Corcoran. Grant winners will be announced on November 19, 2019 – Women's Entrepreneurship Day – and may be showcased on SYSTANE.com.
"We're thrilled to partner with Barbara and iFundWomen to help provide real relief for visionary women," said Sergio Duplan, Region President of Alcon North America. "We know day-to-day challenges like struggling with dry eye – a condition that affects many women – can be a barrier in the demanding life of entrepreneurs. We want this program to encourage the next Barbara Corcoran to pursue their dreams while staying focused on performing at their best."
Female entrepreneurs face unique challenges compared to industry counterparts when starting a business. According to the 2018 State of Women-Owned Businesses Report,1 72 percent of female owners say lack of capital and cash flow is a top challenge; 48 percent of female founders note lack of mentors as a factor holding them back; and 31 percent cite the lack of support system as a hurdle to business ownership.
"Women are starting businesses 2.5 times faster than the national average, and providing access to capital, coaching and connections to drive action in launching and growing businesses is critical," said Karen Cahn, founder and CEO of iFundWomen. "iFundWomen has made it our mission to support female innovators and their ideas, and we're thrilled to collaborate with SYSTANE® in providing relief to women with access to funding and startup coaching."
For more information on the Real Relief for Visionary Women grant contest and SYSTANE® Complete, Alcon's most advanced dry eye solution, visit www.SYSTANE.com or follow SYSTANE® on Facebook.
About Dry Eye
Dry eye occurs when the quantity and/or quality of tears fails to keep the surface of the eye adequately lubricated. Dry eye causes a scratchy sensation or the feeling that something is in the eye. Other symptoms include stinging or burning, episodes of excess tearing that follow periods of dryness, discharge, pain and redness in the eye. People with dry eye may also feel as if their eyelids are heavy and may experience blurred vision. The risk of developing dry eye increases with advancing age.
About the Systane Family of Products
Systane® lubricant eye drops have been clinically proven to reduce the symptoms of dry eye, providing immediate, long-lasting protection and comfort. The Systane brand is the best-selling dry eye franchise in artificial tear solutions and is the #1 doctor-recommended brand. Systane Complete is indicated as a first-line treatment option for people who suffer from evaporative dry eye, aqueous tear-deficient dry eye or mixed dry eye. While Systane Ultra is designed for dry eye with aqueous deficient patients, Systane Balance lubricant eye drops are designed specifically for patients with dry eye associated with Meibomian gland dysfunction.
Disclaimer
This communication does not constitute an offer or invitation to subscribe for or purchase any securities of Alcon. This publication may contain certain forward-looking statements concerning the Company and its business. Such statements involve certain risks, uncertainties and other factors which could cause the actual results, financial condition, performance or achievements of the Company to be materially different from those expressed or implied by such statements. Readers should therefore not place undue reliance on these statements, particularly not in connection with any contract or investment decision. The Company disclaims any obligation to update these forward-looking statements.
About Alcon
Alcon helps people see brilliantly. As the global leader in eye care with a heritage spanning more than seven decades, we offer the broadest portfolio of products to enhance sight and improve people's lives. Our Surgical and Vision Care products touch the lives of more than 260 million people in over 140 countries each year living with conditions like cataracts, glaucoma, retinal diseases and refractive errors. Our more than 20,000 associates are enhancing the quality of life through innovative products, partnerships with eye care professionals and programs that advance access to quality eye care. Learn more at www.alcon.com.
Connect with us on
Facebook
LinkedIn
____________
1 2018 State of Women-Owned Businesses Report, Commissioned by American Express 2018 Women in Business Trends, Guidant Financial