---
Energy transition start-ups shake up the business world - Clean Energy Wire
Posted: 11 Jul 2019 05:07 AM PDT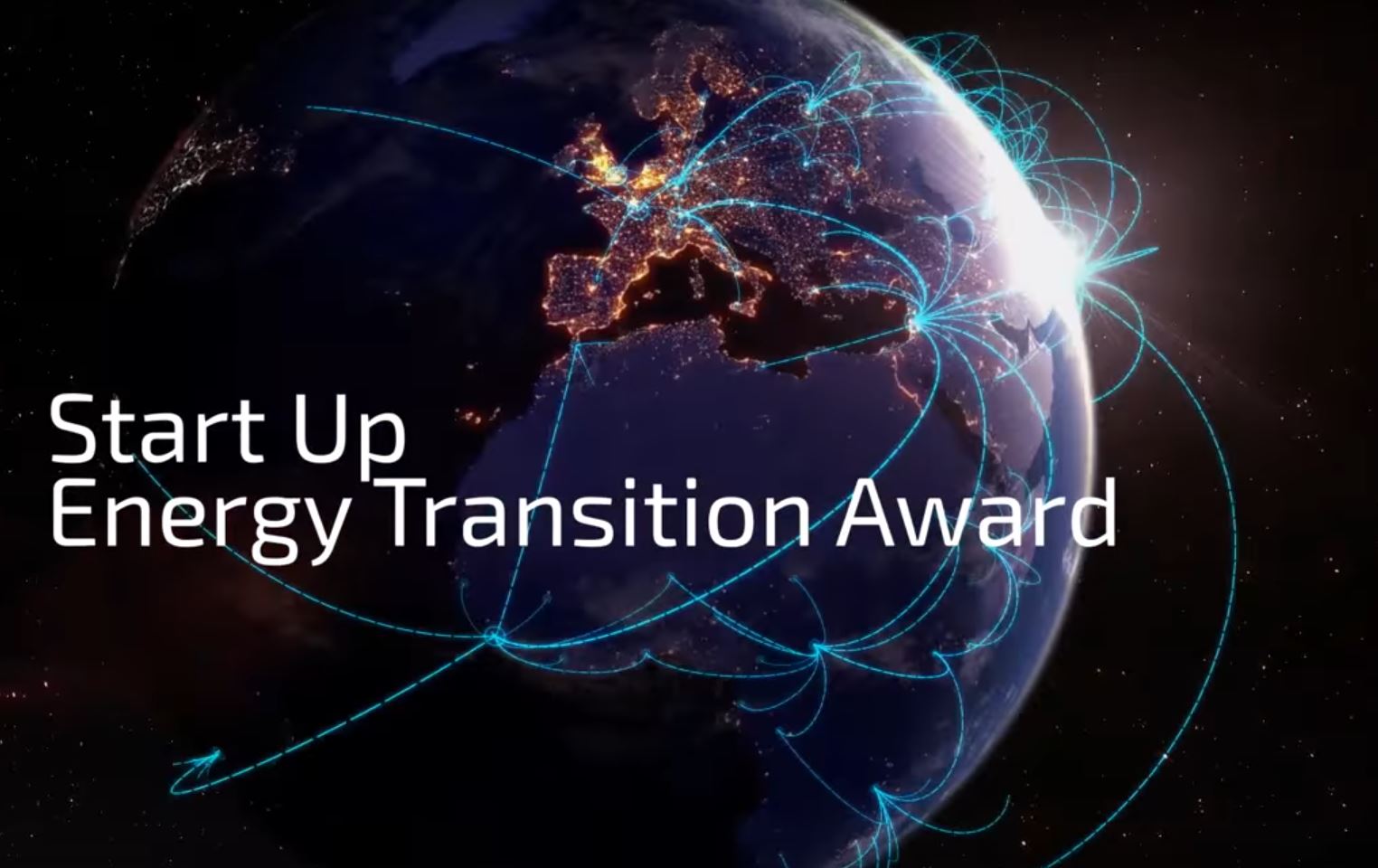 Even if Germany boasts a lively scene of start-ups feeding the energy transition with new ideas, few companies say the country offers ideal conditions.
Firstly, many start-ups complain about overburdening red tape. "Germany is enamoured of laws and regulations, which is not conducive to an environment where start-ups feel at home," according to Thermondo's Herwig.
This is especially true in the energy sector, according to Christian Chudoba, founder and managing director of digital "utility in box" start-up Lumenaza. "In general, energy is not a particularly friendly sector for start-ups because it's heavily constrained by regulation," Chudoba told the Clean Energy Wire. "That makes it difficult to find a niche, and also to grow."
Three-quarters of green start-ups say they want less regulatory and bureaucratic hurdles.
A second problem concerns financing, which is often particularly acute for green start-ups, because many need relatively large sums to realise their ideas. On average, greentech companies put their future financing needs at 200,000 euros on average, whereas non-green start-ups only need 35,000 euros on average.
Some young companies also blame conservative investors for financing troubles. "In Germany, people want to invest as little money as possible in a safe business case and reach break-even as quickly as possible," according to Frank Pawlitschek, who runs the e-car charging start-up ubitricity. "But the government has understood the problem and is trying to do something about it," he adds.
One reason for the reluctance of investors is the history of Germany's solar industry, which went from a spectacular boom in the first decade of the millennium to an ugly bust a few years later. Many investors burned their fingers, making them more reticent to invest in the sector. But a long period of extremely low returns on conventional investments has forced many investors to take larger risks again, easing the flow of capital.
"There is a misunderstanding on the investors' side that investments in green start-ups mean lower returns," says Frank Ackermann, co-founder of the sustainable finance platform SDG Investments.
According to ubitricity's Pawlitschek, many start-ups can now also turn to alternative funding sources. Several Mittelstand firms "have woken up and realised that cooperation with smaller partners and early investments offer a lot of innovative potential that is not accessible for them otherwise. Even large industrial companies now realise it can be worth entering the field with early investments."
In 2018, slightly more than half of all venture capital deals were realised by private investors, a third by public investors, such as the KfW bank or start-up funds, and 15 percent by strategic investors, such as established companies aiming for a strategic partnership, according to KPMG.
But start-ups and experts agree that financing has significantly improved in recent years, thanks partly to new government programmes, for example the economy ministry's start-up portal "GO!," its Energy Research Programme, the "Research Network Startups" or the government's "Hightech Strategy 2025." The EU also has programmes in place to foster green start-ups and small to medium-sized companies (SMEs).. For example, the European Commission's "Green Action plan for SMEs" is aimed at "turning environmental challenges into business opportunities." These programmes not only provide financing but also aim to foster entrepreneurship in a population often deemed overcautious when it comes to founding a company.  
Alcon Kicks off SYSTANE® Campaign With Businesswoman Barbara Corcoran, Bringing Real Relief to Female Entrepreneurs - Yahoo Finance
Posted: 11 Jul 2019 04:05 AM PDT
FORT WORTH, Texas--(BUSINESS WIRE)--
SYSTANE® Lubricant Eye Drops and crowdfunding platform iFundWomen launch grant and coaching program for Visionary Women
$40,000 in Real Relief grants available to help launch and sustain entrepreneurial businesses since women are less likely to receive start-up funding
Corcoran is one of 30 million people in the U.S. – a majority of whom are women – who have dry eye symptoms
Alcon, the global leader in eye care, is kicking off a new program from SYSTANE® aimed at funding women entrepreneurs and their business ideas. Launched in partnership with iFundWomen, a crowdfunding platform designed for female entrepreneurs, Real Relief for Visionary Women will give applicants an opportunity to be considered for financial relief and expert coaching for their business ventures. Barbara Corcoran, businesswoman and TV personality, teamed up with SYSTANE® since she knows firsthand how small things can make the difference in launching and sustaining a successful business – whether it's seed funding, strong mentorship or not losing your focus due to dry eye symptoms.
"I started my company with a loan for just $1,000 and overcame many challenges while setting up my business, including the distraction and discomfort caused by dry eye," said Corcoran. "SYSTANE® Complete gives me the relief I need to focus on growing my company and performing at my best. I'm incredibly excited to partner with SYSTANE®, the #1 doctor recommended brand of dry eye drops, to share my story and help the next generation of female entrepreneurs make their innovative ideas a reality with Real Relief grants."
Entrepreneurs can visit SYSTANE.com to apply for an opportunity to share their entrepreneurship story and experiences with dry eye. With a total of $40,000 of grants available, eight entrepreneurs will be selected to receive a $5,000 Real Relief grant and a one-year supply of SYSTANE® Complete, Alcon's most advanced dry eye solution. Winners will also receive access to educational opportunities and coaching services through iFundWomen. One grand prize winner will also receive the opportunity to discuss her business and its challenges with Ms. Corcoran. Grant winners will be announced on November 19, 2019 – Women's Entrepreneurship Day – and may be showcased on SYSTANE.com.
"We're thrilled to partner with Barbara and iFundWomen to help provide real relief for visionary women," said Sergio Duplan, Region President of Alcon North America. "We know day-to-day challenges like struggling with dry eye – a condition that affects many women – can be a barrier in the demanding life of entrepreneurs. We want this program to encourage the next Barbara Corcoran to pursue their dreams while staying focused on performing at their best."
Female entrepreneurs face unique challenges compared to industry counterparts when starting a business. According to the 2018 State of Women-Owned Businesses Report,1 72 percent of female owners say lack of capital and cash flow is a top challenge; 48 percent of female founders note lack of mentors as a factor holding them back; and 31 percent cite the lack of support system as a hurdle to business ownership.
"Women are starting businesses 2.5 times faster than the national average, and providing access to capital, coaching and connections to drive action in launching and growing businesses is critical," said Karen Cahn, founder and CEO of iFundWomen. "iFundWomen has made it our mission to support female innovators and their ideas, and we're thrilled to collaborate with SYSTANE® in providing relief to women with access to funding and startup coaching."
For more information on the Real Relief for Visionary Women grant contest and SYSTANE® Complete, Alcon's most advanced dry eye solution, visit www.SYSTANE.com or follow SYSTANE® on Facebook.
About Dry Eye
Dry eye occurs when the quantity and/or quality of tears fails to keep the surface of the eye adequately lubricated. Dry eye causes a scratchy sensation or the feeling that something is in the eye. Other symptoms include stinging or burning, episodes of excess tearing that follow periods of dryness, discharge, pain and redness in the eye. People with dry eye may also feel as if their eyelids are heavy and may experience blurred vision. The risk of developing dry eye increases with advancing age.
About the Systane Family of Products
Systane® lubricant eye drops have been clinically proven to reduce the symptoms of dry eye, providing immediate, long-lasting protection and comfort. The Systane brand is the best-selling dry eye franchise in artificial tear solutions and is the #1 doctor-recommended brand. Systane Complete is indicated as a first-line treatment option for people who suffer from evaporative dry eye, aqueous tear-deficient dry eye or mixed dry eye. While Systane Ultra is designed for dry eye with aqueous deficient patients, Systane Balance lubricant eye drops are designed specifically for patients with dry eye associated with Meibomian gland dysfunction.
Disclaimer
This communication does not constitute an offer or invitation to subscribe for or purchase any securities of Alcon. This publication may contain certain forward-looking statements concerning the Company and its business. Such statements involve certain risks, uncertainties and other factors which could cause the actual results, financial condition, performance or achievements of the Company to be materially different from those expressed or implied by such statements. Readers should therefore not place undue reliance on these statements, particularly not in connection with any contract or investment decision. The Company disclaims any obligation to update these forward-looking statements.
About Alcon
Alcon helps people see brilliantly. As the global leader in eye care with a heritage spanning more than seven decades, we offer the broadest portfolio of products to enhance sight and improve people's lives. Our Surgical and Vision Care products touch the lives of more than 260 million people in over 140 countries each year living with conditions like cataracts, glaucoma, retinal diseases and refractive errors. Our more than 20,000 associates are enhancing the quality of life through innovative products, partnerships with eye care professionals and programs that advance access to quality eye care. Learn more at www.alcon.com.
Connect with us on
Facebook
LinkedIn
____________
1 2018 State of Women-Owned Businesses Report, Commissioned by American Express 2018 Women in Business Trends, Guidant Financial
View source version on businesswire.com: https://www.businesswire.com/news/home/20190711005236/en/
A 3-Step Process for Creating Great Products Every Time - The Advocate
Posted: 11 Jul 2019 04:30 AM PDT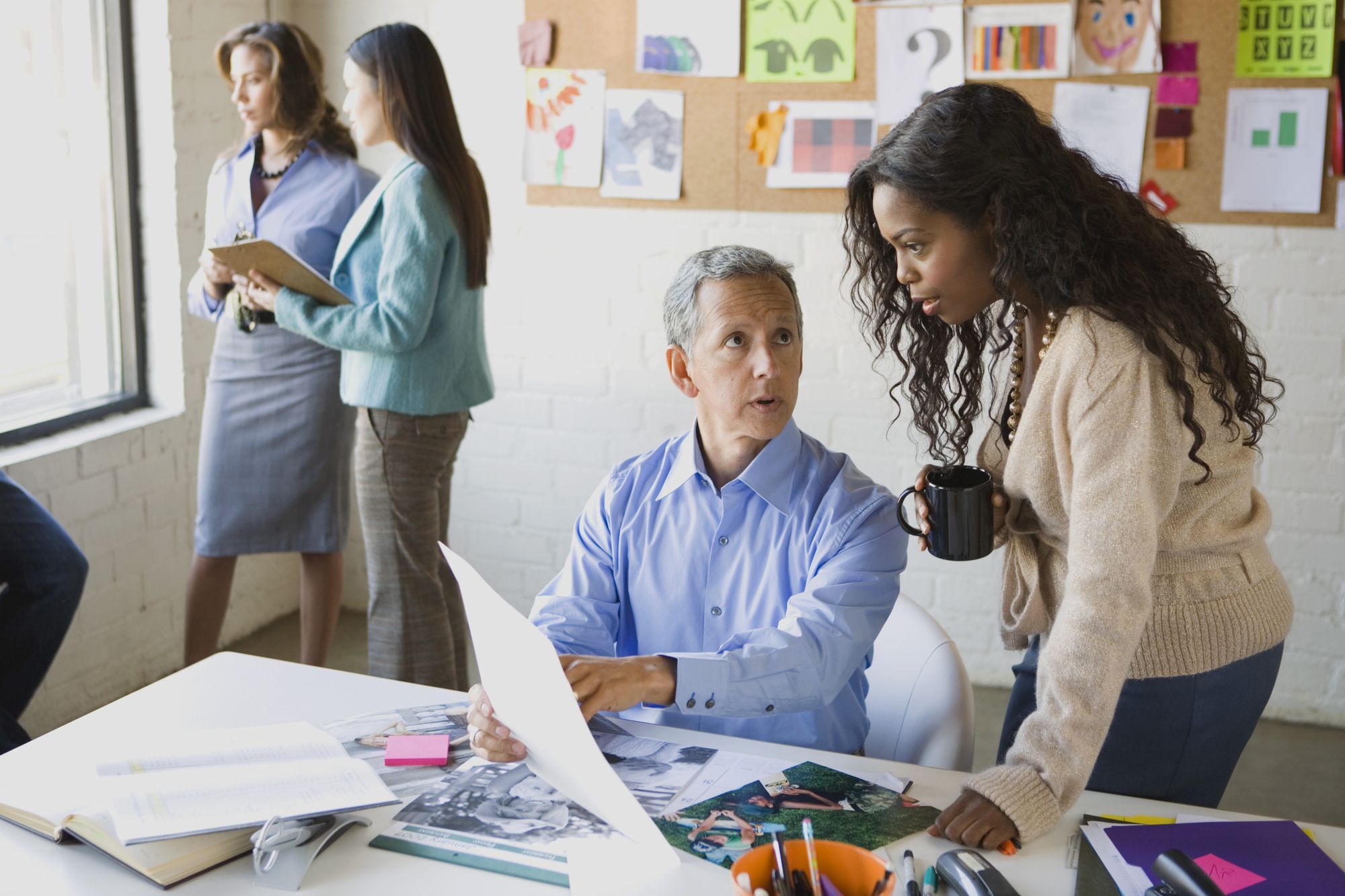 Photo: Reggie Casagrande | Getty Images
Nearly every startup prides itself on its proprietary software products. And that's no surprise: Digital systems are crucial to operations and hold most of the value of everything founders and their teams work to build.
Therefore, getting the development process correct from the get-go can have life-or-death consequences for your startup.
Related: The 7 Steps of Effective Product Development
After all, young companies know -- or should know -- that their futures hinge on their ability to hit development home runs. Seven in 10 upstart tech companies fail within the first two years, according to CB Insights. And, in today's world, practicing a basic agile development philosophy (used for managing product development teams) will guarantee your company hitting a certain meeting cadence and your developers using the word "sprint" a lot -- but not much more.
More importantly, businesses developing products need guiding principles and a structure that not only facilitates speed, but also lays out a process to take their projects from concept to completion.
So, even if you're running pure-play agile -- and be forewarned that most companies go through the motions but don't actually complete this -- there can still be issues from a business perspective that come up. By filling in the gaps with a bit of foresight and practical scheduling, you as founder can layer-on your managerial or executive needs to get the strategic clarity your team needs to succeed.
Here are some ideas for how to do that.
Related: Career Path: Agile as a Way Forward
Better products require smarter creation processes.
At our company, we follow a process we call "Applied Agile" to ensure that everything we develop works and makes sense for the target audience and our executive stakeholders. This practice has helped us avoid the common pitfalls of development and work together to build stronger prototypes and products.
To overcome development obstacles and create better products, do as we do and stick to these three principles:
1. Clarify and support the communication network.
Who is responsible for what? Who knows what comes next, what came before or what the target audience needs? Begin every project by highlighting resources for knowledge and their availability, and standardize an approval process to keep development and design moving as swiftly as possible.
Teams can't make incredible products without incredible collaboration, and collaboration starts at the top. Research covered by the Harvard Business Review found that 3 percent to 5 percent of employees contribute 20 percent to 35 percent of valuable collaboration. So, in line with this finding, set up your entire development team's success by ensuring employees have access to and knowledge of all the information they might need. Run your meetings in a way that gets everybody involved.
We run retrospective meetings frequently for all our projects. In these meetings, we give people time to write down their individual thoughts on our process and then share them with the group. People who choose development as a career are typically not the most outspoken type, so we find that giving them a venue to share their thoughts in a way that's comfortable helps us uncover a lot in terms of improving our processes.
Related: Collaborating for Success: Unleashing Collective Intelligence for Your Business
2. Think about the hard parts, and prototype accordingly.
Easy wins feel good, but they don't push development the way hard-won battles do. Save the easy stuff for periods of low energy, and get the team focused on the hardest parts of the project as early as possible.
The New York Times wrote about the "urgency effect" last year. This phenomenon explains why humans are more likely to tackle small tasks with deadlines than more important tasks without deadlines. Unfortunately for startups, the hardest part of every project tends to be the most important.
So, focus energy on the tough stuff first to create a working prototype as quickly as possible. We get a lot of experienced developers coming to our company asking for help after seeing that only the easy, front-facing elements of systems have been developed, which gives a false impression of progress.
Aytekin Tank, founder of startup JotForm, has written in Entrepreneur how he believes in doing the hard work first. Every morning, he wrote, he tackles his writing tasks first to set the stage for the day to come. Regardless of whether he even feels like writing, he keeps that schedule to make the rest of his day run more smoothly. Tank credits that proactive approach to his company's impressive growth, now at 130 employees and 4.3 million users.
Functioning prototypes allow developers to test their assumptions on use cases and address obvious issues early. Skip the luxuries and work on core functionality to get something that works, if only just barely, in the hands of the target audience. If the team starts to get bogged down, break down the beast into smaller chunks and celebrate the completion of those segments to keep spirits high.
Related: 6 Reasons Why You Should Prototype Your Idea Before Developing It
3. Adjust to feedback and real-world results.
With your team pulling in the same direction and a prototype in hand, get out into the world and put it into the hands of users. These users, who have never seen your product before and lack the context of what's gone into developing it, will apply a critical eye to your work. Don't ask them whether they "like" it. Rather, observe and get qualitative feedback on how they are using your product. Do they understand it? Are they seeing the value you are providing?
Answers to these questions are vital to your product's success. Never assume that your initial solution will be the correct one in the end. Not only does stubbornness lead to bad design, but it can also push out good employees because they want employers that are more likely to listen to users.
Great developers and designers want to work on things that are meaningful and will seek out this feedback and validation. Managers who don't listen to and support their staff are one of the most common causes of turnover, according to the Work Institute.
This final step depends entirely on the success of the prior two principles. If your team does not focus and do the hard work first, you cannot test to reveal that crucial, meaningful information. Without great communication practices, you won't be able to define a prototype.
Focusing on these principles will ultimately save you time and money; otherwise, your company might waste months (maybe years) working on a product that will ultimately miss the mark and require more expensive adjustments later on.
Related: 3 Simple Product Development Lessons All Entrepreneurs Should Remember
This is why it's so important to (gratefully) accept feedback from all sources, whether employees or users, and take it seriously in the early stages. This will help you avoid compounded losses later and complete that product you had faith in all along.
Related:
A 3-Step Process for Creating Great Products Every Time
#EntrepreneurTips-4 Things that your Customer Wants from you
4 Mistakes Entrepreneurs Make When Building an MVP

Copyright 2019 Entrepreneur.com Inc., All rights reserved
This article originally appeared on entrepreneur.com