Blockchain startup BlockPunk launches tokenised anime film and NFC-enabled art print - e27
---
Blockchain startup BlockPunk launches tokenised anime film and NFC-enabled art print - e27
Posted: 10 Jul 2019 02:10 AM PDT
Mark your calendars & don't miss out on the biggest tech conference happening in Thailand! On 23--27 July, join hundreds of startups, tech gurus, speakers, and key stakeholders in Bangkok as the city will be unveiled as a tech hub of the future! REGISTER TODAY >>>
Computer science grad creates app for movie nights - FIU News
Posted: 14 Jun 2019 12:00 AM PDT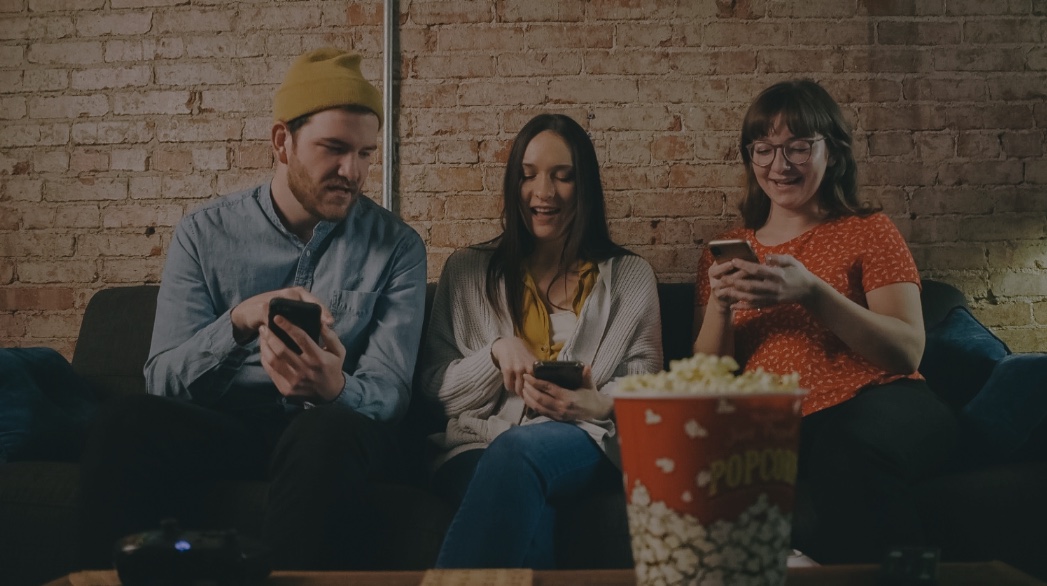 It's movie night and hearing, " what are we going to watch?" can cause major stress when trying to select a film to watch with friends. Choosing a movie can be difficult for many reasons, from different genre preferences to multiple streaming services from which to choose.
In an effort to make the process smooth and easy, computer science alumnus Luis Irizarry '13 came up with an app that uses the swipe right/swipe left technique like those in dating apps to help with the movie decision process. He developed the app with the help of  StartUP FIU's Proof of Concept program and named it  Squadflick.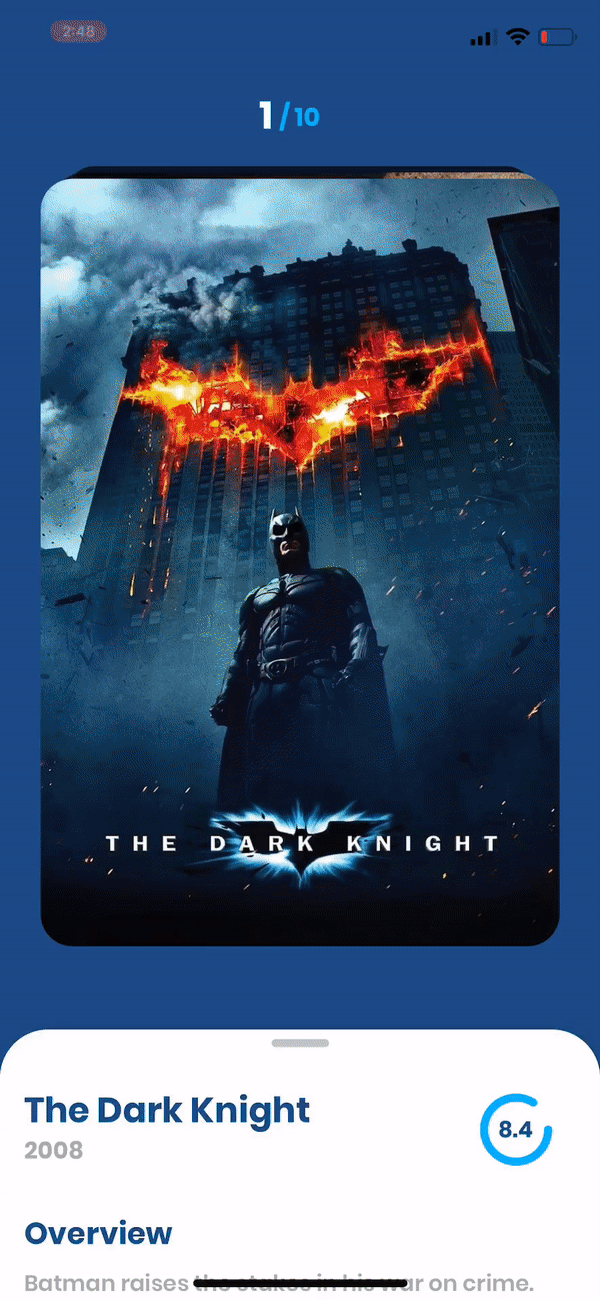 The app works in three simple steps. The organizer of the movie night opens the app and selects the person or persons with which they are watching the movie. Then, each person picks two movie genres they'd like to watch. Through an algorithm, the app selects 10 films based on everyone's genre votes. The selection process is similar to the popular Tinder app, where a user swipes right if they like someone or swipes left if they don't like. If someone in the group has already seen a movie, they can click a button that says, "I saw it," and another movie option will populate. Everyone votes yes or no on 10 movies and after voting, the winning movie is revealed.
"When I first created a prototype of the app, I showed it to my friends, and they said it didn't work," said Irizarry, who graduated with a bachelor's in computer science and a minor in business and mathematics in fall 2013. "Through StartUP FIU and learning things on my own, I was able to take the feedback and use it to develop the app with an efficient user interface experience."
Irizarry pursued computer science at  College of Engineering & Computing's School of Computing & Information Sciences (SCIS) while employed as a student assistant for FIU's  College of Business, working in the Professional Bachelor's in Business Administration program. After graduating, he worked as a software engineer for several years at a software company, electric company and an internet advertising company.
In 2018, Irizarry took a leap of faith. He quit his secure full-time job to become a freelance software engineer and follow his entrepreneur spirit. Simultaneously, he received an email from StartUP FIU, a university-wide initiative to foster innovation and entrepreneurship within students, alumni and faculty. He was intrigued by their Proof of Concept Studio, a six-week program where participants bring their business idea to life. Irizarry applied and got in, not knowing how essential this program would be for the idea he had in mind.
The program helped Irizarry redefine and validate his idea. The first cohort of 20 participants, which Irizarry was a part of, met every Thursday for six consecutive weeks to present their ideas and receive early customer feedback. Participants learn to identify customer needs and how to most effectively present their ideas to consumers.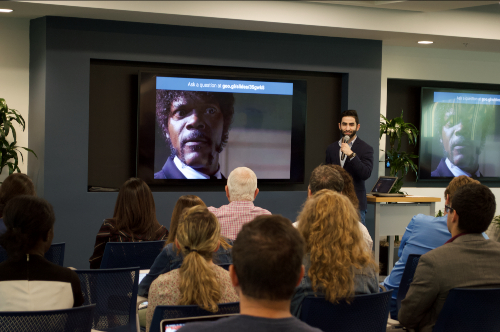 Robert "Bob" Hacker, director of StartUP FIU, was inspired to create StartUP to encourage innovation and entrepreneurship within the FIU community.
"The Proof of Concept Studio benefits entrepreneurs like Irizarry, in challenging them to identify a real problem that needs a real solution," said Hacker. "Irizarry brought insight, imagination and creativity with him."
A self-learner, Irizarry taught himself app development and bought books on IOS to learn how to properly program the app in a mobile operating system.
Irizarry created a  Kickstarter campaign to get help from his fans to have the app on the App store for IOS and Google Play for Android. The app will be available on the Apple App store in July and is free to download.
I Spent 13 Years Building MoviePass--and Then I Was Fired. Here's How I Recovered to Build Something New - Inc.
Posted: 01 Jul 2019 11:39 PM PDT
Stacy Spikes is currently running his movie-ticket startup, PreShow. But he's best known for co-founding MoviePass in 2011. In 2017, MoviePass was bought by analytics firm Helios + Matheson, which soon dismissed Spikes as COO. It forced him to grapple with what it takes to process, recover--and start something new. --As told to Cameron Albert-Deitch
When you go through an acquisition, it's always in your mind that maybe you and the new leadership won't see eye to eye. We had a simple disagreement over price points and strategy. That was it. I had no idea I was going to be fired. It happened on January 9, 2018, via email: "Your services are no longer needed. We thank you for everything you've done for the company."
My first thought was, "Are you kidding?" I called my wife, packed up my office, said goodbye to the staff, and left. The next day, I got up and did the usual stuff--you call accountants and lawyers, put people in motion to do what they need to do. And then I went to a movie.
I've always done this. At one really low point during my first business­--a film studio that crashed and burned--I went to see Cinderella Man. Russell Crowe plays the boxer James J. Braddock. He breaks his hand, the promoter doesn't pay him, he hasn't eaten, his family is on the breadline during the Depression. But this guy becomes a champion. It helps you understand you'll get through whatever you're dealing with.
I got an office, started thinking about my industry, and watched a lot of movies. Within three weeks--and six or seven movies--my mind put PreShow together, because I wasn't having to figure out how to make MoviePass work every day.
I don't need PreShow to be successful to get over MoviePass. I'm already there. I built MoviePass. Took it from thought to completion. In 2005, I made a prediction; in 2018, it brought in more than $200 million. Did I retire and cash out, and are we talking on my yacht? Absolutely not. But that is not a loss. So I got fired. I haven't had a "poor me" moment since. Bunch of lemons. How are we going to make lemonade?
From the July/August 2019 issue of Inc. Magazine