---
VidAngel goes to court for 2-day Disney trial, could face expensive damages - KSL.com
Posted: 11 Jun 2019 02:25 PM PDT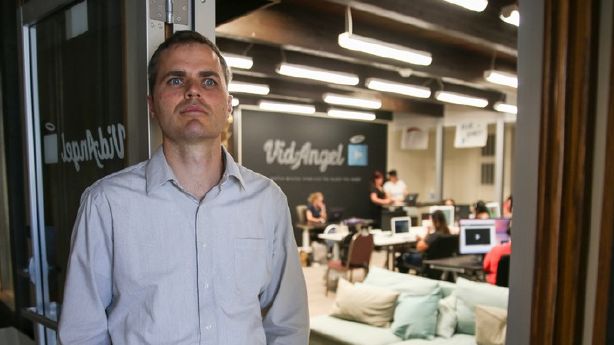 PROVO — Three years after major Hollywood giants sued VidAngel for copyright infringement, the Provo startup could face expensive damages at the end of a two-day trial that began Tuesday.
In a nutshell: VidAngel previously allowed customers to stream movies for $1 each and filter out content they didn't want to see. Disney, Lucasfilm (now part of Disney), Warner Bros. and 20th Century Fox sued VidAngel for copyright infringement.
Now, after years of legal back-and-forth, VidAngel is in court and could face millions of dollars in damages — though most expect the company won't have to pay the maximum penalty.
The trial will follow a summary judgment issued in March that decided VidAngel violated copyright law and the studios' public performance rights. The ruling also dismissed VidAngel's arguments that the company's actions were protected by the Family Movie Act and fair use law.
Here's how this all happened:
VidAngel was founded in 2013 and launched its product a year later. The Provo startup previously allowed users to "buy" a movie for $20, then, if they returned it within 24 hours, VidAngel would give them back $19 — essentially letting viewers stream movies for $1 apiece.
The company's software also allowed customers to choose what they wanted to filter out of the film, including bad language, nudity, violence, sex and more. The service quickly became popular, both for its ability to filter content and because it allowed customers to stream virtually any movie for a $1 without having to leave their home or purchase a streaming subscription.
During mid-2016, Disney, Lucasfilm, Warner Bros. and 20th Century Fox filed a joint lawsuit, claiming that VidAngel was illegally streaming content.
The studios said VidAngel was unlawfully reproducing copyrighted works owned by the studios, then releasing the videos even before they became available on licensed streaming services. They said VidAngel bypassed encryption codes to copy and filter DVDs, which violated the Digital Millennium Copyright Act.
VidAngel said it was protected by the Family Movie Act, which allows consumers to filter "limited portions" of an authorized copy of a movie for home viewing or to create a computer program or technology that filters content but doesn't make a copy of that content.
VidAngel claimed it was not creating copies of the films because the company had purchased physical copies of each movie streamed by customers.
In late 2016, a federal judge granted a preliminary injunction against VidAngel, which essentially required the company to discontinue its "current model" of streaming during court proceedings.
Later that month, VidAngel pulled all the films from its streaming service but submitted an appeal to the 9th Circuit Court in an attempt to reverse the judge's decision. In the meantime, the company continued streaming independent licensed films and a family-friendly stand-up comedy live show.
In June of 2017, VidAngel launched a new service that allowed customers to filter content from streaming services like Netflix, HBO and Amazon for $7.99 a month. Because of the federal injunction, however, VidAngel could not filter content from any of the four studios involved in the lawsuit.
The company's request for an injunction review and appeal were rejected in August of 2017, despite the change in VidAngel's business model. VidAngel lost another case a year later in the 9th Circuit Court of Appeals, denying the company's claims that the studios involved in the lawsuit were acting in an anticompetitive manner. The ruling also blocked potential VidAngel deals with YouTube and GooglePlay.
VidAngel continued offering its new filtering service, which is still available today but does not filter content from the four studios involved in the lawsuit.
Just a month after VidAngel's appeals were rejected, the Provo startup filed a federal complaint in Utah against 12 movie studios and entertainment companies, hoping a jury of Utah residents would settle questions about the company's legality.
A representative from the four studios already involved in the lawsuit said the complaint was simply a "legal rehash." The lawsuit was dismissed in 2018.
After years of legal battles, VidAngel filed for bankruptcy in late 2017 but said the company "is not going away." VidAngel CEO Neal Harmon said the company was filing for bankruptcy to protect itself from the lawsuit and give it "breathing room to reorganize our business around the new streaming platform."
A judge issued a summary judgment in March 2019 that found VidAngel violated the Digital Millennium Copyright Act because the company circumvented "technological protection measures" when it used software to upload, decrypt and filter DVDs.
VidAngel said it was protected by the Family Movie Act, which allows consumers to filter "limited portions" of an authorized copy of a movie for home viewing or to create a computer program or technology that filters content but doesn't make a copy of that content.
The ruling claimed VidAngel filtered unauthorized copies of movies because it circumvented the "technology protection measures" to create those copies.
"Where is the copy that's authorized for making imperceptible changes?" Harmon said. "They have yet to show us where that exists for streaming."
A court will decide what damages the once-popular Provo startup will face.
According to a March 8 blog post by Harmon, "a jury will decide whether VidAngel's copyright infringement was innocent, ordinary, or willful, which could result in the following damages:
Innocent Infringement: Roughly $200 per title
Ordinary Infringement: Between $750 and $30K per title
Willful Infringement: Between $30K and $150K damages per title"
If the court finds VidAngel willfully committed copyright infringement on some 800 movie titles owned by the four studios, the company could face hundreds of millions of dollars in damages. Harmon said the company believed it was acting within the law and should only be fined for innocent infringement, a much lighter sentence for the embattled company.
×
Related Stories
Raleigh startup CEO portrayed in Elton John biopic, 'Rocketman' - WRAL Tech Wire
Posted: 24 May 2019 12:00 AM PDT
RALEIGH — Sometimes, working in pop culture gets you portrayed in a movie. Ray Williams, founder and CEO of Raleigh's Crumbs Music Media, a web-based music licensing startup, discovered Elton John after placing an ad for talent in a music magazine in 1967 and later managed the star though his first five albums.
Williams, only 20 in 1967, is inaccurately portrayed in the movie "Rocketman," according to Grunge.com, "as a snot-nosed kid," despite his already substantial experience in the music business. Williams, in an exclusive interview with WRAL TechWire, calls the movie "a fantasy," which is how it is billed. Williams says the film "mixed up all the stories."
Nevertheless, Williams hopes the "notoriety" from the film portrayal will help bring attention as his startup Crumbs moves from the building stage to more aggressive marketing and sales, with a new website launch offering additional services expected in mid-June.
Williams, who has not seen the "Rocketman" film yet, noted that trailers show him working for Dick James, "With my feet up on the desk chucking a couple of envelopes. It was a little more complicated."
Ad results in discovery of Elton John
Williams, then working as A&R man for Liberty Records, placed an ad in "New Musical Express" in June 1967 saying: "Liberty wants talent. Artists/composers/singers/musicians to form a new group."
"I got thousands of letters, calls and demo tapes," Williams said. He opened them all, and eventually, met with Reg Dwight — Elton John's real name — who said he felt "lost" playing mostly backup music in the club band Bluesology. Williams had Dwight play some tunes on the piano then arranged for him to record some demos. They did not meet with immediate success at Liberty.
Williams, though, felt the singer had a great voice and talent, but Dwight admitted he couldn't write lyrics. Then, Williams arranged for the singer to meet with another person who had answered his ad,  poet/lyricist Bernie Taupin, and as one movie reviewer wrote, "The rest is history."
Taupin penned the renamed Elton John's biggest hits. They collaborated on 30 some albums, with Taupin writing the lyrics for "Rocketman," "Crocodile Rock," "Yellow Brick Road," and many others.
Williams managed Elton until he was dumped by Dick James, but helped the singer when he sued James in 1982. Their relationship soured again after Elton downplayed William's role in his career in a Rolling Stone interview in 2011.
Williams, however, learned that Elton would be in North Carolina as part of his Farewell Yellow Brick Road tour this year and reconnected with the star. "I missed his Raleigh date, but he sent me a nice note and invited me to his Charlotte concert in November." The star is godfather to William's daughter.
Working with music stars
Born June 16th. 1947 in Gloucester City England, Williams said he has been in the music and film business since the age of 16 when he met Cathy McGowan, the presenter of legendary UK music show 'Ready Steady Go.' She invited him to the show, and he became an unpaid assistant at age 15. That led to a gig for a former Beatles PR guy who brought them to America and who represented Sonny and Cher, among other stars and bands.
He has endless stories about his work for various celebrities. Once, when picking up Sonny and Cher for a London gig, he took them to their hotel, which refused to register Sonny because he was "improperly dressed," wearing one of his pop star costumes.
He supervised music for a number of films, from independent offerings such as "Saving Grace," to major productions such as "The Last Emperor."
"I enjoyed working on a lot of films," he said. "The Last Emperor took three years before if was finished. For "Sheltering Sky," I got to go to Africa and met (novelist) Paul Bowles." He also worked as music supervisor for indie filmmaker Lars von Trier on "Dancing in the Dark," and "Dogville," among other projects.
"I've been a sort of musical Forrest Gump," he said, talking about all the experiences he had since beginning his career in music as a teenager. "It's been a wonderful journey."
Coming to Raleigh
His first impressions of Raleigh were formed during a stopover 40 years ago and he thought it "a lovely place."
When Atlanta-based Bill Lowery Music offered him a contract some years ago, he didn't want to move to Atlanta, where the traffic is often as bad as in New York or LA, and he and his wife settled in Chapel Hill after visiting a friend there.
He had originally started Crumbs in the United Kingdom as a place to park various tracks from films he had worked on, "My crumbs," but had an idea for a way to help young, talented musicians license their work for content-makers, from TV and movies to web sites.
He pointed out that licensing music for a film or other uses can be complicated. He wanted a David Bowie song for a Lars von Trier film, "Breaking the Waves," and despite knowing Bowie, he had to go through a small army of publishers, managers, and others to obtain the rights for the relatively small fee he had to offer.
The basic idea of Crumbs Music Media is to "simplify licensing music" for a brand online or a film or other uses, while giving young musicians an opportunity to exploit their rights," Williams explains. The five-person company formed about four years ago with investments from Williams and Raleigh-based software development company Tizbi, and also partners with Octopus Media Technology.
He also works with the Raleigh art and music collaborative, imurj, which refers artists they find to Crumbs.
He has been active in the entrepreneurial community in the Triangle. He worked with both North Carolina State University and the University of North Carolina at Chapel Hill entrepreneurial programs, on projects such as a "digital jukebox," among others.
Users of Crumbs go through a menu of music offered, choose the rights they want to acquire, the length of time for the license, and pay with a credit card, all online and "clear it straight away," Williams said. The rights are non-exclusive. "We have offerings from $18 to $14,000 for a film budgeted up to $50 million," Williams said. Users would have to negotiate for rights on film budgets higher than that.
Williams said the company is putting a "new face" on its web site in June as it expands its offerings to include other services, and is looking for partners and investors.