Three Female Entrepreneurs Built North Carolina's First Seaweed Farm - Newsweek
---
Three Female Entrepreneurs Built North Carolina's First Seaweed Farm - Newsweek
Posted: 31 May 2019 07:13 AM PDT
At first glance, social entrepreneurship might not seem like a young woman's game. As my co-founders and I have been told on many occasions, the business world is no place for the naive, the faint of heart, or the wishful. Entrepreneurship is about cold hard facts. At the end of the day, companies succeed when they make money and fail when they don't, no matter how inspiring or innovative the idea.   
In spite of this simplistic view of creative business development, we've begun to create an ambitiously transformative organization.  By staying focused on bringing our ideas to light, our team has demonstrated that entrepreneurship is exactly the right place for the hopeful.
In November 2016, my co-founder Eliza Harrison emailed ten researchers in the Triangle area inquiring about what skills and knowledge would be necessary to start a seaweed farm in North Carolina. The recipients either ignored her or scoffed at the idea. While we took their feedback into account, our research on temperate seaweed cultivation revealed that creating our own farm was worth a shot. Since then, we've spent the last two years installing the first seaweed farm in NC, filing a provisional patent, incorporating, and competing alongside five final teams in front of the United Nations for $1 million. If others wouldn't provide us answers, we weren't afraid to try to discover them ourselves.
The initial rejections we received from those researchers were just the beginning of a long list of "no's" that are familiar to everyone in the business world. In retrospect, this wasn't surprising. We were three college-aged women with zero experience in business and a highly ambitious goal: to grow as much seaweed as possible to help reduce carbon emissions and nutrient pollution that stems from agricultural runoff. Even as we launched our first set of customer interviews, we'd only begun to create the prototype of the farm. But we had done our research – we knew which species could grow in warmer waters, we had designed a rig structure that could maximize efficiency without sacrificing ecological integrity, and we'd identified potential markets into which we planned to sell the product.
Despite all of our efforts, many industry experts remained reluctant to take us seriously. As often happens in business, the same traits that we were dismissed for were, in reality, our biggest competitive advantage. Our age gave us the resiliency to bounce back from failure, and our background as environmental scientists, rather than businesswomen, helped us find new marketing angles. For every 10 farmers who claimed nobody would ever want to feed their cows seaweed, we found one who was interested. For every 15 cosmetics producers who refused to answer our cold calls, we persevered to the one with an interesting idea for a seaweed lotion. As 21-year old students with our whole careers in front of us, we could fail more often and more spectacularly — and learn more in the process — than anyone else in the market. How's that for a competitive advantage?
Eliza Harrison, Lucy Best, and I started Phyta as three undergrads inspired to help mitigate climate change. In an unexpected turn of events, we found our way into campus-wide entrepreneurship initiatives and business competitions, like the Carolina Challenge, in an effort to acquire funding for the first seaweed farm in the state. Over the course of our early business development efforts, we have had access to a wealth of resources, programs, and individuals who work constantly to help us succeed. With support from Innovate Carolina, Launch Chapel Hill, the CUBE, Carolina Challenge, and the Gillings School of Global Public Health, our team has received critical guidance that has allowed us to continue on our journey as both scientists and businesswomen.
Over the course of our adventure, I've come to understand the interconnected relationship between science and business in the twenty-first century. The interdisciplinary form of education and design thinking that Carolina has shown our team will lead individuals in our generation—Generation Z—to create innovations of the future. Ventures like Phyta bridge the gap between what science discovers, what business does, and what people care about.
The most recent United Nations climate change report warned that we are the last generation that can limit the consequences of climate change, and that our planet will experience unimaginable damage if greenhouse gas emissions are not quickly and dramatically reduced by 2040. If we fail to meet this target, our world will be permanently transformed. Unlike generations before, we don't have the luxury of treating global warming as someone else's problem. It is inescapably ours.
The synergy of science, business, and policy that fuels social entrepreneurialism is our generation's best hope to develop a more sustainable future. Wide-eyed wonderers with no fear of failure and a mindset of growth, we hold the future in our hands.
Emily Kian is a senior at UNC Chapel Hill and co-founder of Phyta, a company that grows seaweed for a sustainable future.
How Mahisha Dellinger turned CURLS into a multi-million dollar hair care business - Fox Business
Posted: 31 May 2019 08:58 AM PDT
Mahisha Dellinger had a rough childhood. Dellinger says she grew up poor on the Southside of Sacramento in an area known by some as Danger Island. The Bloods and Crips gangs were dominant. The high crime area was rife with drug activity, home invasions, and drive-by shootings. 
"There's a level of survival that you learn when you are born on the wrong side of the tracks," she says. "You learn how to adapt quickly and you are a survivor. That's the best way to describe it. There's also a level of grit that comes from the struggle. Those two things - survival and grit have helped me be a successful business owner."
MORE FROM FOXBUSINESS.COM ...
Dellinger is CEO and founder of CURLS, a multi-million dollar hair care brand designed for people with natural, curly hair. The company's products are available nationwide at Walmart, Target, Rite Aid, CVS, Sally Beauty Supply, and Duane Reade as well as salons in the United States, Europe, Canada, and Brazil. CURLS products are also sold on its online store www.CURLS.biz.
The business administration and marketing degree holder wasn't planning on becoming an entrepreneur. She began her career as a marketing manager at Intel Corporation and was initially happy working there. Dellinger says that all changed when she experienced racism at the company.
"That was my moment of reckoning," she says. "I got through that and I said I never want to experience that again. I was a young, single mother with a child to take care of. It was extremely stressful to know at any moment I could have been let go. That was my lightbulb moment."
Dellinger says that's when she began working on her plan to leave corporate America. During a birthday dinner with her then fiancé now husband, he brought up Dellinger's never-ending search for the perfect products for her hair. He then posed the question that changed her life. Why don't you create a hair care line?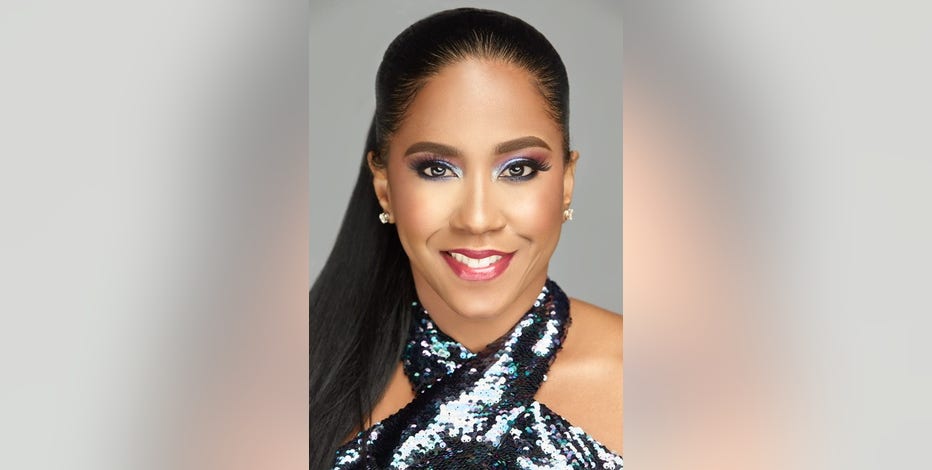 Dellinger liked the idea. As many other entrepreneurs have done, she began writing her business ideas on a napkin. She scribbled down her thoughts on the products she wanted to create, what she did and did not want them to contain, as well as the brand name itself. Soon after that, Dellinger began her research.
"In 2002, the options for black hair weren't as plentiful as they are now," she says. "I saw that there was a need. There was a sustainable business opportunity because of the shift back to natural hair. It's what happens when you have a business that is born from an untapped need. That's how CURLS was born."
Dellinger concocted the first CURLS product in her kitchen. While she was excited to start the business, she says launching the company wasn't easy.  Getting funding was difficult. Despite having good personal credit, she could not get a small business loan. She did not have friends or family with money and ended up using her own money to fund the business. Dellinger says that was a blessing in disguise.
"You can go into a lot of debt opening a business," she says. "If you misappropriate the funds, you can go out of business really quickly and spend it fast. Before you know it, it's gone and you owe somebody a lot of money. Although I am very disciplined with money and always have been, I preferred not having debt and not having to owe anyone anything. I realized that growing small and organically was the smartest way."
Dellinger says the slow growth helped her understand her brand as well as the business environment. She says starting small also allowed her to make mistakes on a lesser scale before she was visible.
"That's part of the background of coming from survival and struggle," she says. "You make things happen and you just find a way. Every challenge was met with some sort of issue I had to figure out. It was my ability to be agile, my ability to be flexible and my ability to be fearless and strong. You just have to take the punches as they come."
As Dellinger looks ahead to the future, she remains fearless. CURLS has grown from a home-based business to a company with products in over 200,000 stores. The company's solid following includes celebrities such as Halle Berry, Alicia Keys, and Blair Underwood.
CLICK HERE TO GET THE FOX BUSINESS APP
Dellinger says she is confident CURLS will continue to explore partnerships and expand into new territories and categories. In 2013, CURLS added Walmart to the list of retailers selling its products. The Poppin Pineapple Vitamin C Collection and The Green Collection is among CURLS' latest creations. The company not only offers products for women but also babies and children.
Growing CURLS isn't Dellinger's only mission. The CEO who turned an idea on a napkin to a multi-million dollar business has created the Black Girls Making Millions Academy. She says her goal is to help create millionaires one black girl at a time.
"Meeting the business owner where she is. Find out where she is weak and giving her the resources to grow and become strong," Dellinger says. "It's so important to me because I am giving back to people that are like me. People that want to change their environment, their legacy, their destiny.  They just need a hand up. They need access to the information and the resources needed to be successful."
Linda Bell joined FOX Business Network (FBN) in 2014 as an assignment editor. She is an award-winning writer of business and financial content.  You can follow her on Twitter @lindanbell