---
Startup jobs of the week: Design Lead, Senior Product Designer, SEO Specialist - BetaKit
Posted: 28 Apr 2019 01:11 PM PDT
Every day, Canada's tech startups post their latest and greatest job opportunities on Jobs.BetaKit, powered by Jobbio. From early-stage to Series B and beyond, Jobs.BetaKit helps startups from all over the country hire Canada's top tech talent.
Each week, BetaKit will highlight a selection of the job roles posted to Jobs.BetaKit. If you're a candidate looking for a position at a tech Canadian startup, survey the selection below or view all the posted positions here. For companies in need of top candidates, scroll to the bottom of this post to learn how to get your roles posted to Jobs.BetaKit!
---
Jobs of the Week (April 26, 2019):
Toronto
Synapse – Market Development Representative (MDR)
As MDR for Synapse, you will help the company generate new business opportunities. You will qualify leads and set meetings for Account Executives to fuel the sales pipeline, as well as work as part of a selling team with a focus on the initial relationship development. Familiarity with corporate learning systems or authoring solutions a plus.
Tulip – Senior Product Designer
As a key senior member of the Tulip Retail product design team, you will be responsible for driving the user experience and look and feel of the next set of Tulip Retail products and features. You will channel your passion and motivation to design user experience and UIs that make people fall in love with us. Your work will be showcased and used by some of the world's top retailers such as Chanel and Saks Fifth Avenue.
The 500px team is looking for an exceptionally talented, hands-on Design Lead. They're looking for someone who is adept at combining beautiful design with thoughtful product decisions. As a growth stage company, they are looking for someone who is comfortable moving fast and performing in a multidisciplinary setting.
---
Montreal
Urbanlinx Media Inc. – Senior PHP Team-Leading Developer
Urbanlinx Media Inc. is looking to hire a Senior PHP Developer to lead its developers team, in handling its website www.hotnewhiphop.com, attracting more than 10 million unique visitors per month. You will have the opportunity to be a part of the growing team at Urbanlinx Media Inc., that makes HotNewHipHop the world's #1 trusted source for entertainment and urban culture.
---
Vancouver
Real Estate Webmasters – SEO Specialist
Real Estate Webmasters is on the hunt for SEOs with a knack for the written word. You're the type who loves the nitty gritty of analytics, can convert the data into decisions, and has a creative flair to their content. You're a digital guru and writer extraordinaire with a natural savvy for high tech, not to mention the ability to adapt quickly.
---
Hire Canada's top tech talent
BetaKit and Jobbio have joined forces to create a digital careers marketplace targeting BetaKit's 1.8 million annual visitors.
For tech companies, that means access to an incredible audience of engaged passive and active candidates. Powered by Jobbio's innovative technology, your jobs are delivered directly to a targeted audience of Canadian tech professionals.
Follow this link to post your job on Jobs.BetaKit today.
Tom Still: Greening of America is taking root - La Crosse Tribune
Posted: 02 May 2019 06:00 AM PDT
MADISON — There are few lightning rods in Congress more strike-prone these days than U.S. Rep. Alexandria Ocasio-Cortez, the New York Democrat perhaps better known through her social media acronym "AOC."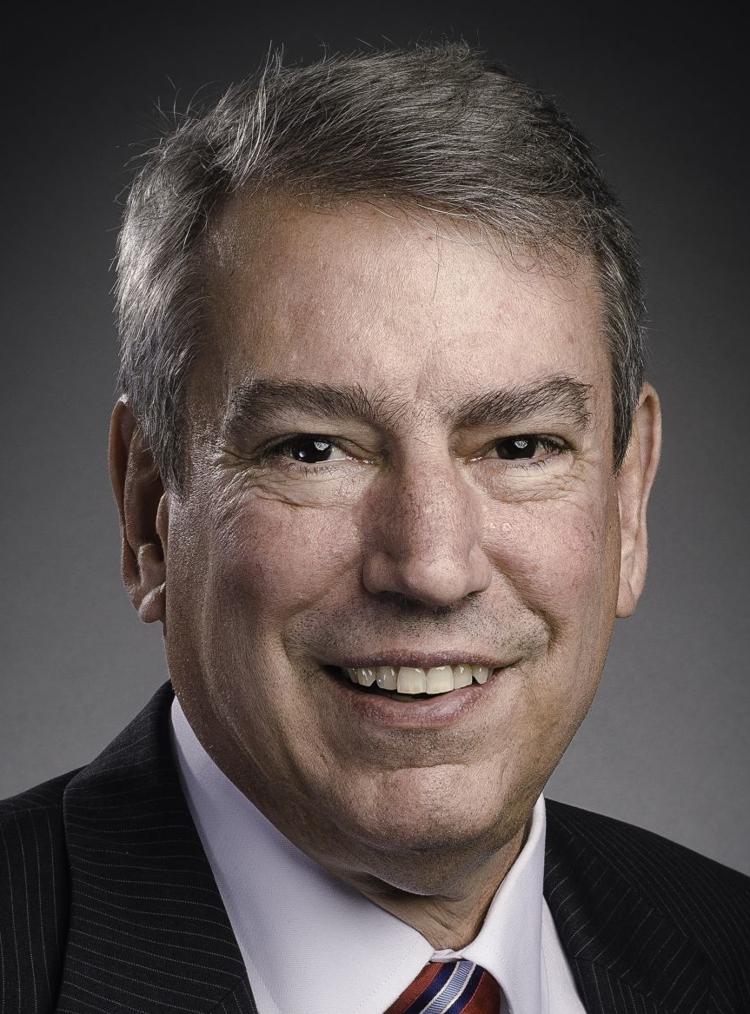 She introduced a House resolution in February calling for a "Green New Deal," which is more a manifesto than a plan and criticized by some as embracing socialist economics.
The irony is that parts of AOC's "Green New Deal" already seem A-OK with trends well under way in the nation's capitalist markets.
Renewable energy sources; conservation strategies in manufacturing, construction and other sectors; "smart" power grids and transportation hubs; and making wise use of natural resources are all part of the U.S. economy's general movement toward sustainability.
It is happening, in large part, because it makes good business sense but also because government and academic research is generating new products and processes for market adoption.
That picture emerged in an April 23 Madison forum produced by the Wisconsin Technology Council, where 90 people heard from the director of one of the nation's top bioenergy research laboratories and two advocates for strategies that can make Wisconsin more energy self-reliant, cleaner and able to capitalize on "green" jobs.
The Great Lakes Bioenergy Research Center, part of the UW-Madison Energy Institute, launched in 2007 to focus on sustainable production of fuels and chemicals from non-edible plant materials such as corn residue, poplar and switchgrass. It is one of four such labs in the country and was recently renewed – with an increase in federal dollars – by the Trump administration.
That renewal was a vote of confidence for a lab that has filed nearly 200 U.S. patent applications, produced 109 technology licenses or option agreements, published 1,250 scholarly papers, led to five startup companies and trained hundreds of students, many of whom work in industry. The Wisconsin Alumni Research Foundation holds those patents and licenses.
Perhaps most important, the GLBRC has engaged with dozens of major companies around sponsored research, proprietary materials and tech licenses, all of which has helped pull the best ideas into the marketplace.
Tim Donohue, the lab's director, said the chance to create more clean products and energy jobs over time is significant (there were 2.7 million such U.S. jobs in 2016) and it's poised to grow. Growth will be more a "middle- to long-range event than a sprint," Donohue said, adding Wisconsin can compete in that race when it comes to bio-energy, wind, solar, conservation and energy storage.
That outlook was generally shared by John Imes, executive director of the Wisconsin Environmental Initiative, and Scott Coenen, executive director of the Wisconsin Conservative Energy Forum.
Imes' group has been on the scene for 20 years and has helped to prod industry into more sustainable practices. Coenen's young organization was created to give Republicans and conservatives a constructive voice in the debate, often dominated by unyielding opposition from some on the right – especially when it comes to global climate change.
"The Green New Deal is a call to action," Imes said, while noting economic markets can be more aggressive in providing solutions. He said Wisconsin has "fallen a little behind" the rest of the Midwest in developing clean energy industries, but the state's strong manufacturing base can lead in catching up.
He cited several manufacturing sectors that could be a part of producing wind turbines, for example.
"We've got access to markets, we've got deep water ports," Imes said. "So those jobs could be in Wisconsin."
Coenen said solar energy is an example of a renewable energy source that costs far less today than even a few years ago. During the next four years, he said, around 1,700 megawatts of solar panel projects will come on line in Wisconsin. If that happens as scheduled, Wisconsin would move from getting about 1 percent of its energy from solar to about 20 percent.
"That has never happened like that in the history of our state, no matter how much government has pushed mandates or tax credits," Coenen said. "It's happening specifically, because the market has gotten behind these technologies."
"Green New Deal" or no, the American economy is embracing changes to its energy portfolio. The question is whether government will be a catalyst or a top-down regulator. The former is more likely to produce results.
This Much-Hyped Startup's Founders Are on 'Administrative Leave'--Just Days After an FBI Raid - Inc.com
Posted: 02 May 2019 07:55 AM PDT
Following an FBI raid that disrupted its operations, San Francisco-based lab-testing startup uBiome announced on Wednesday that co-founders and co-CEOs Jessica Richman and Zac Apte have been placed on administrative leave.
The startup, which was founded in 2012 and ranked No. 50 on the most recent Inc. 5000 list of fastest-growing private companies in America, appointed general counsel John Rakow as interim CEO. "We intend to cooperate fully with government authorities and private payers to satisfactorily resolve the questions that have been raised," Rakow noted in a press release.
Multiple other entities are investigating uBiome's billing practices, including the California Department of Insurance and insurers including Anthem, Aetna, and Regence, according to The Wall Street Journal.​ The company has raised $105 million in venture capital and had 2017 revenue of $32.1 million, a 5,423 percent increase from 2015. But, in January, uBiome laid off 50 of its then-300 employees, and its lab tests--dubbed SmartGut, SmartJane, and Explorer--have been under scientific scrutiny for years.
The company has repeatedly defended the science behind its tests. "[The] safety and efficacy of SmartGut and SmartJane in detecting known beneficial, pathogenic, and commensal microorganisms that affect our health is supported by significant medical literature," uBiome told The Wall Street Journal on Friday.
Published on: May 2, 2019
Crypto in Africa: Leading crypto while celebrities fund startup - CoinGeek
Posted: 02 May 2019 05:51 AM PDT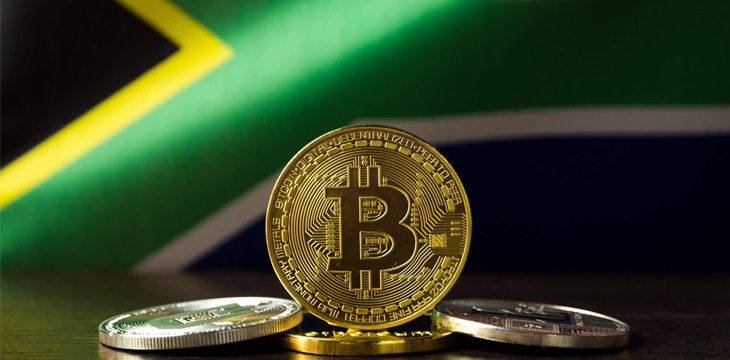 Since the beginning of 2019, experts have made good predictions for the Africa crypto market. Despite having a slow start, the continent is quickly catching up to the rest of the world. All these changes are causing many to believe Africa's future lies in crypto adoption.
Serena William backs African startup AndelaAll Posts
Serena Williams, the 23-time tennis Grand Slam champion revealed last week details of her secret investment in the Africa focused coding company, Andela.
In the announcement, Williams stated that her company would be funding Andela, a Nigeria based startup that is also active in Kenya, Rwanda, and Uganda. Williams formally unveiled this will happen through her investment company Serena Ventures. William stated that she "invests in companies that embrace diverse leadership, individual empowerment, creativity, and opportunity." It seems Andela fits this description.
William stated in a post:
"In 2014, (yes I know I can keep a secret) I launched Serena Ventures with the mission of giving opportunities to founders across an array of industries. Serena Ventures invests in companies that embrace diverse leadership, individual empowerment, creativity, and opportunity."
The company secured a US$100-million Series D round in January 2019, making it one of the best-funded African tech start-ups. It secured funding to more than US$180-million. Serena Ventures was among the participants.
Andela admits budding African developers into a highly selective program that trains them to become globally competitive. After the training, the developers are outsourced to global companies in need of development talent. So far, the company has hired 1000 developers out of over 10,000 applicants.
It's a model that's proven enough to win significant investor backing with Andela among the best-funded start-ups in Africa. Amongst its investors are other celebrities, notably Facebook founder Mark Zuckerberg through the Chan Zuckerberg Initiative and former US Vice President Al Gore, who is chairperson of Generation Investment Management, which led January's Series D round.
After the recent funding round, Andela hopes to accelerate the development of its technology platform that will be used to identify, develop and match talent at scale. This is aimed at increasing its presence and impact across Africa
Serena Williams was founded in 2014 and has been a closely guarded secret since then. The investment fund has already contributed to 30 companies, including Coinbase.
Africa's potential to lead the global crypto race
Many have noted what Africa as a continent has to offer to the global cryptocurrency market. The recent remarks came from the head of Africa deVere Acuma, Gavin Smith. He said:
"I believe that the cryptocurrency sector is one in which the African continent should be playing a leading role. There is scope for the continent to help alleviate poverty, grow economies and create jobs."
His remarks come at a time when the crypto market seems to be bouncing back, and with talks of regulation spearing across the globe. He added:
 "There is increasing consensus that cryptocurrencies are inevitably the future of money. It merely makes sense to have digital, global currency in an increasingly digitalized and globalized world. This is why governmental agencies and regulators are now carefully looking into space and why a growing number of retail and institutional investors, including major financial institutions, around the world are piling into the crypto market."
In addition, he explained that Africa still has a high percentage of unbanked population, which highly favors crypto adoption. Through cryptocurrency, people across the continent will be able to access financial services including remittances especially for people leaving in remote areas.
He believes the government in Africa could use these technologies to gain spending power through the taxation of cryptocurrencies and by encouraging entrepreneurs and fintech firms to invest in their countries by setting job and wealth-creating firms.
Smith acknowledged the significant economic changes in countries that have embraced cryptocurrency and blockchain technology. He gave the examples of the crypto industry in Malta, Japan, and Switzerland, where each country's economy has improved with increased crypto adoption.
Note: Tokens on the Bitcoin Core (SegWit) chain are referenced as BTC coins; tokens on the Bitcoin Cash ABC chain are referenced as BCH, BCH-ABC or BAB coins.
Bitcoin Satoshi Vision (BSV) is today the only Bitcoin project that follows the original Satoshi Nakamoto whitepaper, and that follows the original Satoshi protocol and design. BSV is the only public blockchain that maintains the original vision for Bitcoin and will massively scale to become the world's new money and enterprise blockchain.