---
Mavenlink raises $48 million for its project management service - VentureBeat
Posted: 11 Apr 2019 05:00 AM PDT
Big bucks continue to flow into startups that are building and selling productivity and management services. Enterprise collaboration startup Mavenlink, which offers a cloud-based start-to-finish project management service, announced today that it has raised $48 million.
The series E round for the Irvine-based startup was led by existing investors Carrick Capital Partners and Goldman Sachs Growth Equity. In total, Mavenlink has raised $111.5 million in its 11-year journey, the startup's cofounder and CEO Ray Grainger told VentureBeat.
Through its eponymous service, Mavenlink offers a range of features to help companies manage their projects, especially when engaging with outside clients and contractors. These tools allow a team to track time and finances, share files with one another, and pool their resources. Mavenlink's offerings also include integration with popular third-party services such as Google Apps.
The startup, which has 2,500 clients including big names such as Salesforce, Qualtrics, Vizient, WPP, Genpact, IPG, and 84,000 paying users, offers its service in multiple tiers at a recurring monthly cost. It also maintains a free plan with limited functionalities for small businesses.
The startup, which has expanded to European and APAC regions in recent years, will invest the fresh capital in building new customer programs, Grainger told VentureBeat. "We're working on new features, solutions, and thinking in key areas where the fast-changing, fast-growing services market can most benefit from innovation. Areas like resource management, services supply chain, machine learning and AI, mobile, and extensibility."
Talks of the town
Today's announcement underscores investors' growing interest in startups that are building management and productivity applications to replace the archaic ways many companies engage internally. San Francisco-based Asana, which offers a work management platform, raised north of $100 million last year.
Monday.com, another startup with similar offerings, raised $50 million last July. Atlassian acquired Trello for a whopping $425 million in 2017. Slack, which offers a team communications service and is valued at more than $8 billion, filed for an IPO earlier this year.
But growing these businesses, especially as they compete with some of the biggest technology giants such as Google and Microsoft, is a capital-taxing job. Grainger declined to share how much revenue Mavenlink clocked last year, but said the startup does see profitability in the future.
"An IPO of the company is always a consideration," Grainger said. "We're focused today on the success of our clients as we pursue a vision of industry innovation, and believe that's what we need to do for Mavenlink to sustain market leadership. We expect this round to sustain our high growth rate for the foreseeable future."
Sign up for Funding Daily
: Get the latest news in your inbox every weekday.
Why isn't bereavement leave mainstream yet? - Fast Company
Posted: 12 Apr 2019 05:00 AM PDT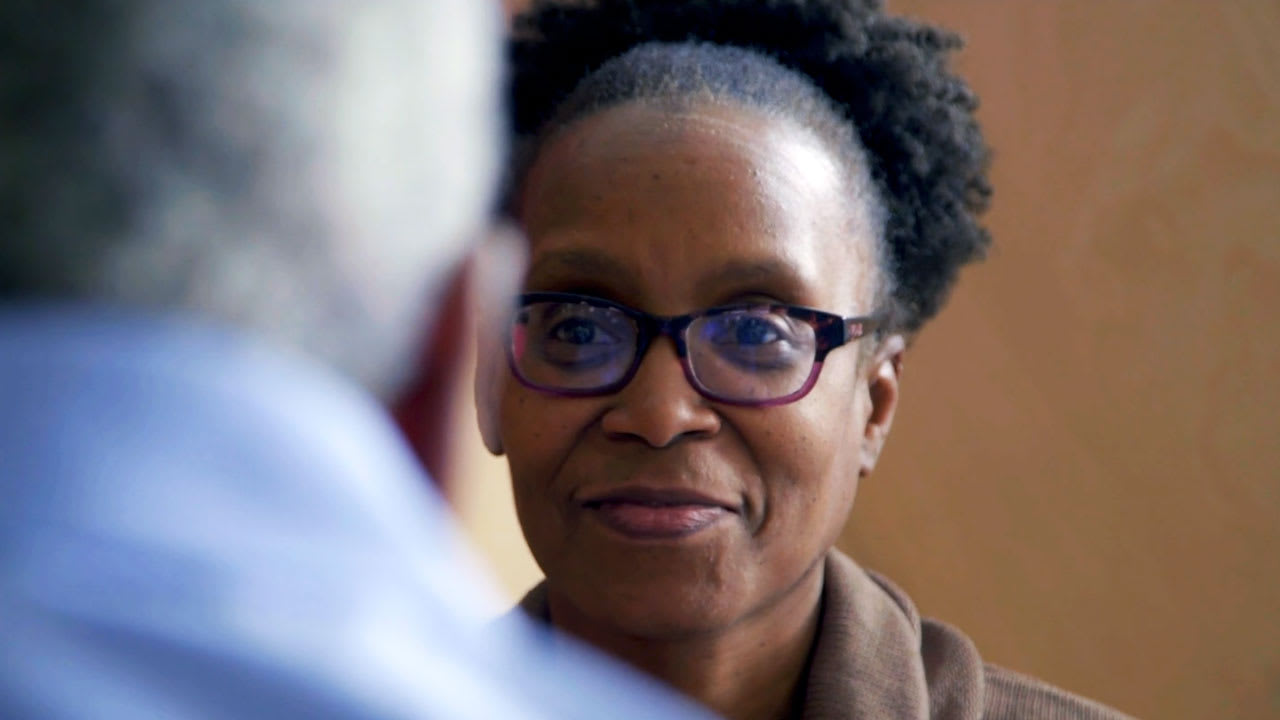 May 20, 2018 started off as a normal day for Sallomé Hralima. "As I drove home, a FaceTime came in from my mom but dropped before I could answer it," she recalls. She wasn't  concerned because the two spoke daily. However, in the wee hours of the very next morning, she got another call. "I heard my cousin, through tears, tell me 'Sol, your mom and dad were in a car accident. And sweetie, they didn't make it.'"
At the time Hralima was on maternity leave from her job as executive dream director at the Future Project, a nonprofit working with marginalized high school students. Because she happened to already be on leave, she didn't have to worry about whether or not she'd be able to take time off with pay, much less how she would manage the emotional and mental stress of a loss. Luckily, or coincidentally, she was set to go on sabbatical immediately after maternity leave. "I had six months to handle and process before I had to think about my nine-to-five," Hralima says.
Bereavement leave had a moment in the spotlight in 2015 when Facebook COO Sheryl Sandberg posted a moving requiem for her husband that was quickly followed by a mandate that extended Facebook employees 20 days to grieve the loss of an immediate family member. This, however, is highly unusual. Only 60% of workers in the private sector, according to the Bureau of Labor Statistics, have access to paid bereavement leave through their employers. And that is usually only about two to three days off—not always with pay, and only New York, Oregon, and Illinois have mandated workplace bereavement policies.
Getting through the loss of a loved one isn't like getting over the flu. Psychologists agree that there is no "typical" amount of time to grieve as every individual processes death differently. Some may need ongoing help. According to a study from the Society for Human Resource Management (SHRM), 78% of companies offer employee assistance programs to give workers going through a variety of personal or work-related problems (not just mourning) confidential assessments, short-term counseling, referrals, and follow-up services.
Although she had the time and space to grieve not afforded to many workers, Hralima says she experienced two major emotional responses to work once she returned. "I felt that how I spent each moment and each day was extremely precious," she says. "I started to question whether the day-to-day work of my job—the meetings, the emails, the Slack messages—was worth what felt like borrowed time," says Hralima. "Something that had once fulfilled me now felt like busy work, void any gravitas." And she'd always caution people who'd put things off by repeating the story of her parents untimely deaths. Then, Hralima says, "I imbued meaning in every interaction and loved up on my colleagues more. I found projects to work on that would have tickled my dad or would have generated lots of conversation with my mom."
Hralima had another revelation, "Not only had I not considered the realities of managing what is left behind when someone dies but that I live in a society where we don't talk about what happens when you do."
But she did have someone to talk to. Divine Bradley, a colleague at the Future Project, was also beginning to wonder if there wasn't a better way to think about bereavement.
"After the birth of my third child, Optimus, I was not the most optimistic," Bradley, vice president of social imagineering at the Future Project, confesses. He says that being married with children boxed him into a framework he was not spiritually in line with. "For the first time in my life, I had suicidal thoughts," admits Bradley. "Never before had I seen my life so up close and framed in impermanence," he explains, "It was in that moment when I laid my gun down and picked up some Post-its to brainstorm all of my ideas on what death and dying will look like in the future."
The options he came up with were so traditional, he felt no connection to any of them. "That was when I started to think about the future of end-of-life services and what a human-centered company could look and feel like," he says.
For his part, Joseph Weissgold, who was head of R & D at the Future Project, notes that the nonprofit's coaching practice was designed to ensure the young people they served were setting goals and always living with purpose. "But when I tried to apply the methods on myself, I found myself in tension with it," says Weissgold.
That's when Bradley and Weissgold began rethinking an approach to death that could have a positive impact, and Hralima immediately joined their small team to help shape the direction. The result is After, which will officially launch on April 20 after conducting a series of pilot programs. After is part of the Future Company, which owns the nonprofit Future Project and incubated After.
Death Planning
One part platform, one part community, After aims to be a companion to individuals and organizations who'd like to better understand how they can plan for death. "After Parties" are intimate, informal gatherings (capped at 25 attendees) that bring people together to share and reflect how they think about death. Anyone can sign up for the two-hour gatherings. Currently, they are only being held in New York City and San Francisco.
On the organizational side, After is offering "After School," which is what most, if not all, companies don't formally give their employees.
"With After School events, we not only help participants get comfortable discussing their mortality and end-of-life plans, we guide them through all the decisions they need to make to settle their affairs," says Bradley. At the end of the event, participants leave with notarized wills, healthcare proxy documentation, or at the very least, will have made all the decisions they need to make.
A caring.com survey from 2017 found that just 42% of U.S. adults currently have a will or living trust. Among those with children under the age of 18, only 36% have an end-of-life plan in place. Nearly half (47%) say they don't have one because they've just not gotten around to it.
Bradley says the After team are currently in talks with several large organizations in the tech and healthcare space about bringing After School to their workers. They're also looking to work with a few startup and nonprofit partners. "Our plan is to start holding After Schools for organizations in the next four to six weeks," he says.
It's not an easy sell, he admits. "The conversation is right at the fringe of what's socially acceptable." Bradley says that for some organizations, it complicates things, but others trying to distinguish themselves through their culture—"fearlessness to engage with real complex human issues" is seen as a plus.
Even then, what After is proposing is something really new. "Other than attending an After Party, it's not something you can really try before you buy," Bradley points out, "So no matter how descriptive our pitch is or compelling our videos are, getting an organization to put money down for this service requires a leap." This makes for a fairly nontraditional sales process, he says.
However, employee engagement and loyalty could spring from making it available, especially as these challenging conversations can be had in a safe space. Daniel Frett, a veteran ironworker in NYC, went to an After School event on his own—not because his employer offered it. He was prompted by the loss of his mother, not only to process his grief but to rethink his own risky job (walking on steel beams 50 feet above the ground) and the legacy he'll leave for his children.
"Of course death is inevitable," Frett tells Fast Company, "but I feel better knowing now that my children and family will never have to be in a state of confusion along with grief now that I have a proxy and notarized testament completed at the After School to ensure the necessary conversations with my family, as well as logistical support for them when the event occurs."
As Bradley sees it, one day it will be the norm for organizations to provide this benefit to their employees. In the meantime, he says, "we'll continue working with the organizations brave enough to put themselves on the cutting edge and trust us to provide their teams with an experience they will always remember."
Disrupting the Pentagon: Can the Air Force Learn To Think Like a Startup? - Popular Mechanics
Posted: 12 Apr 2019 06:20 AM PDT
Gen. Stephen Wilson sips from a plastic cup of cold brew as he eyes the drone before him. Wilson is not wearing a uniform, but everyone here at the Capital Factory, an 81,000-square-foot startup incubator space in downtown Austin, defers to the Air Force Vice Chief of Staff, uniform or no.
The drone's maker, Gareth Block of Third Insight Inc., holds the flying disc in one hand, telling Wilson it could be the key to the future of unmanned aircraft. Third Eye's drones are built with a mesh of copper that serves as a protective Faraday cage against unwanted signals. Drone autonomy is a hot-button issue as America's potential foes devise ways to jam or tamper with satellite signals.
"He who controls the spectrum, wins," Wilson intones, and then launches into a discussion about materials besides copper that can help safeguard electronics. The material of choice, if money is no object, is graphene. But price is always a consideration, so Block mentions magnetite as an alternative. "Write that down!" Wilson cries out to an aide, who scribbles into a notebook.
Appetite for Disruption
While the general is visiting for just a few days, the Air Force now has a permanent office at the Capital Factory (on the ground floor, next to the inevitable ping pong room). The space is meant to be the polar opposite of an intimidating air base, enticing entrepreneurs in the building to drop in and see if they could be working with the Air Force. AFWERX, an effort the Air Force began in 2017 to bring the Air Force closer to the world of the startups companies, now runs offices in Las Vegas, Washington D.C. and here in Austin.
The typical Air Force way of doing business—slow, methodical, rigid—could not be less appealing to startups. They are low on staff, inexperienced in government contracting, and lack the money to stay in business long enough for the Pentagon to finally agree to fund them. What's more, the Pentagon's glacial pace is no way to meet quickly emerging threats from Russia and China.
Wilson is trying to change that. "Senior leadership's role is to knock down barriers to success," he says. "There are people out there who are competing against us to win. We need to get faster."
What's happening in Austin is a microcosm of the nationwide effort to let entrepreneurs and military meet face-to-face. "We never expected to have people in uniform here, but it's awesome," says Capital Factory CEO Joshua Baer, who gestures at a wall of the Air Force's ground floor office that rolls up like a garage door. "We have parties in the lobby here and they open this door, so people can wander in…What we do here is figure out how to make the right environment for that to happen."
Even so, making the Air Force ready for startup culture is not as easy as inviting the brass and leaving the uniforms at home.
'Shark Tank' For the Military
The Pentagon can spend years defining the specific requirements of a new project before handing it off to one of the handful of giant defense contractors that have the staff to navigate the Byzantine process and deep pockets to survive the wait. "Even on our best days, it will take four months to do awards," says Will Roper, the USAF Assistant Secretary for acquisition, technology and logistics.
Roper is one of the chief proponents of the outreach to startups, and he knows how big the change would be. "[Four months] might be okay for a defense prime or even a company of several hundred people that can keep paychecks flowing while they wait. But for a startup that's got a big idea, living month to month, they need to have awards done within the week."
He wanted to get creative with the Pentagon's clunky funding apparatus, "hacking" the system to get money to startups fast. The solution became a government purchase card—basically a credit card the Air Force uses to buy things off the shelf, such as hoses and ropes. "When you dig into the purchase card authority, it's actually really broad," Roper says.
The startup solution could not only speed up the military's pace of tech advancement, but also amplify its investment. "Early investments tend to multiply in the VC world. When one person buys in, typically more do," Roper says. "So we might see Air Force investments multiply, where a commercial investor would say, 'Well, if the Air Force is interested, I know there's a business case for national security, I see something that might be commercially viable. I'm going to buy in as well.'"

The Air Force now holds "Pitch Days," in which entrepreneurs can walk in, meet uniformed officials, and potentially leave with a government contract that day. Over two days in New York in March, the Air Force awarded 51 contracts, paying out up to $158,000 to each company.
Like many federal agencies, the Defense Department has Small Business Innovation Research (SBIR) projects that can go toward startups. "That's $660 million dollars every year that there seem to be very little expectations for," Roper says. "So what I want the Air Force to start having is high expectations. I want U.S. startups to have high expectations that this money is going to start becoming seed corn."
How Innovation Spreads
Since so much of the startup culture depends on communication, having multiple points of contact across the nation is a must-have for the Air Force. Many companies don't have military in mind as a customer for their tech until someone suggests it.
In the afternoon, Wilson leaves downtown Austin and endures the midday traffic to visit the headquarters of Icon, a company behind massive 3D printers that can create entire concrete structures in hours. "Twenty months ago we didn't know what AFWERX was or that we could even work with the Air Force," Icon co-founder Evan Loomis says. "Until we were introduced to the concept, we as civilians didn't know it existed." Now, on top of venture capital investments, they have an SBIR grant to research the idea of using robots and propriety cement mixtures to create ad-hoc military bases.
Wilson watches the robotic arm trace deft patterns on a full-scale test platform, and then grins as Loomis hands him a phone loaded with an app to move the arm manually. The demo turns into a discussion: Could they infuse the concrete with materials to mask any emissions that a savvy opponent could use to monitor or target the base? And then he demonstrates the true nature of innovation: its dependence on random conversations.
"If you were looking at graphene, I just heard about something that might be cheaper," Wilson says, then looks for his aide. "What's that name? Magnetite."