---
Disrupting Retail with the "Shark" - Entrepreneur
Posted: 10 Apr 2019 06:44 AM PDT
What happens when the original shark comes to India? Well, sharks look for great ideas and what happens when they find one!
3 min read
Opinions expressed by Entrepreneur contributors are their own.
You're reading Entrepreneur India, an international franchise of Entrepreneur Media.
What happens when the original shark comes to India? Well, sharks look for great ideas and what happens when they find one?
The New Shop, a chain of high-speed retail stores by ProductX Ventures announced their strategic partnership with Kevin Harrington, an original "Shark" on the Emmy Winning TV Show Shark Tank. Kevin Harrington is not a new name in the business world. The American millionaire is known for his extensive experience in business, retail and distribution along with expertise in building and scaling consumer products.
Harrington was first featured in Entrepreneur magazine's cover in 1985. Known for cracking deals in 30 seconds, he is perhaps one of the most popular and sharp "sharks" from the American business context. This is Harrington's first investment in the Indian market which, according to him, is a "consumer market he has never been able to conquer."   
Consumer-Driven Business
The foundation of this partnership is built on the roots of bringing to world a "consumer-driven business," as Harrington puts it with value-added products.
Harrington's formula for investment is simple. It is a "test before you invest."Partnership with ProductX Ventures Pvt. Ltd., which was established in 2017, is Harrington's unique endeavour to tap into the Indian market. The retail venture, The New Shop, co-founded by Aastha Almast, Mani Dev Gyawali and Charak Almast, currently owns and operates in over 35 stores within the Delhi-NCR region. With the undisclosed funding from Harrington, the retail business enterprise aims to increase the number of its stores to 200 over the next 3 months and eventually scale up to 100,000 stores in the next 5 years by partnering with unique FMCG companies spread within the country.
Harrington had a lot to say about the partnership and the venture, "Indian homegrown brands, as well as international brands, are waking up to the spending power of the aspirational Indian consumer. Through The New Shop's massive distribution reach, such brands can become accessible to consumers already looking to buy differentiated, innovative products. Making my first India investment in The New Shop is a strategic decision, as it will further enable us to leverage the company's growing consumer base to popularize Shark Tank products in India. 
Kevin Harrington Unplugged
Ritu Marya, Editor-in-Chief of Entrepreneur India and Asia-Pacific, was able to have an interaction with Harrington on what made him invest in The New Shop and what he thinks about the Indian market for tapping business opportunities.
Watch Harrington's conversation with Marya in Entrepreneur Unplugged, a series which aims to bring in the most frank yet meaningful conversations from the people spearheading the business world with cutting-edge technology, innovative business ideas and passionate entrepreneurial spirits!
Innovative Students Pitch Big Ideas For $50000 Prize - Gazette Newspapers
Posted: 10 Apr 2019 06:00 AM PDT
Students at Cal State Long Beach who have big ideas will be making their pitches to win a high-stakes $50,000 payoff at this week's 2019 Innovation Challenge Finals and Awards Ceremony.
Four teams of students, representing undergrads and graduate students — as well as their collaborators from other schools and the working world — will be among the finalists chosen to pitch their business plans to a panel of local experts. The winning team gets $10,000 in cash and $40,000 worth of in-kind services to make their idea a reality.
Organizer Wade Martin, a lecturer in the Economics Department and director of the Institute for Innovation and Entrepreneurship, said the Innovation Challenge represents a nine-year partnership among the colleges of engineering, business and arts to help students form working teams and develop business plans that are viable in the real world.
"We support the teams in moving their ideas forward," he said. "From September to April we offer programming every week on everything from developing your marketing plan to creating a minimum viable product. After initial rounds of pitches, four finalists are chosen for the final round."
Martin said he's personally witnessed how students from different backgrounds and areas of study benefit from working together and building skills they will use as professionals throughout their lives.
"There's definitely an evolution that occurs," he said about the students' growth, noting too that some ideas — seen through from start to finish from previous years — have actually gone to market.
"All four of the finalists last year are currently taking their ideas to market," he said. "The winner two years ago has set up their business and is now recruiting users for a service that helps senior citizens exercise."
The four finalists this year include: Battery Effect, a team pitching a mobile application to help people dispose of hazardous household waste; Beach BioTech, a team that wants to provide a low-cost and accessible method for diagnosing Type II diabetes; InstaVegan, an idea that creates a platform for vegans to find food delivery services; and Sips Cold Brew, a group that wants to offer a member-based customized coffee drink service for college students.
During the "Shark Tank" style event, each of the four final teams — selected from a pool of more than 30 teams — has five minutes per pitch, in addition to already having submitted a written business plan. Judges have 10 minutes to ask further questions.
Beach BioTech team leader Talha Karwa, 21, said his team's focus is on providing a saliva-based test to detect diabetes so that people can be screened without the cost and hassle of a blood test.
Karwa is an undergrad studying electrical engineering and wants to work in biomedical engineering someday after graduate school. His team includes other electrical engineering students as well as those studying chemical engineering, business and accounting.
Together, they've started a business, created a prototype and are securing patents and licenses. If they win, they'll set their sights on approvals for clinical trials.
Another team, Battery Effect, led by 27-year-old grad student Abhishek Basavanna, is focused on building a mobile application and network of places in the city for people to drop off old batteries and other hazardous household waste.
Basavanna said his team, which is also a diverse grouping of students, failed to make the winning pitch last year so they're trying again with an improved plan this time around. The team's idea revolves around social good and marketing.
"We didn't have a solid and effective plan," the aerospace engineering student said about lessons learned. "Now, we know we want to establish drop off locations across the city, and we're coming up with an app people can download and look up those locations and download coupons to redeem at participating businesses."
The team leader said he's proud of his team and the common ground they've found working together toward the same goal.
Taking place from 4 to 8 p.m. Thursday, April 11, the Innovation Challenge Finals and Awards Ceremony is open to the public at CSULB's Pointe Conference Center inside the iconic Walter Pyramid. To register for the free event, visit www.csulb.edu/innovation-challenge.
Large businesses don't have to be lousy innovators - strategy+business
Posted: 10 Apr 2019 09:11 PM PDT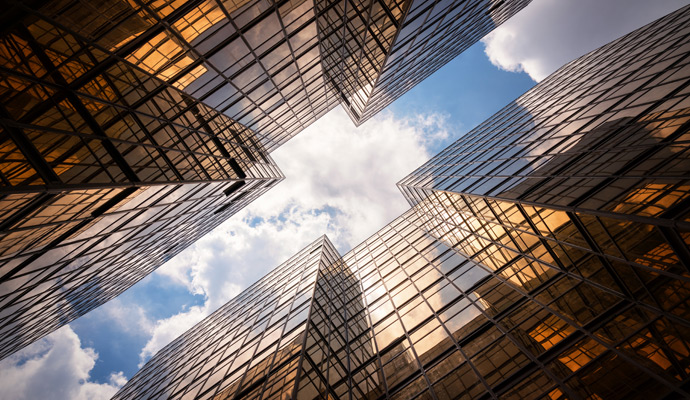 Creative Construction: The DNA of Sustained Innovation
by Gary P. Pisano, PublicAffairs, 2019
Gary Pisano doesn't buy the idea that large enterprises are inherently lousy innovators. Back in 2006, Pisano, the Harry E. Figgie Professor of Business Administration at Harvard Business School, traced the origin of every drug approved by the FDA over a 20-year period to either one of the world's 20 largest pharmaceutical companies or one of the 250 smaller, supposedly more innovative biotechs. When he compared the two groups, he discovered a "statistical dead heat" — R&D productivity was no better in the smaller biotechs than in big pharma.
Pisano also points to anecdotal evidence to support his opposition to the conventional wisdom about innovation in large enterprises. For every big, established company that failed at transformational innovation (think Blockbuster, Kodak, and Polaroid), he points to another that has succeeded. In 1964, when IBM announced its revolutionary 360 mainframe computers, it was already the largest computer company in the world and ranked 18th on the Fortune 500. In 1982, when Monsanto scientists invented the foundational technology for GMOs (genetically modified organisms), the company was 81 years old and number 50 on the Fortune 500. And in 2007, when Apple launched the iPhone, it had sales of US$24 billion and already stood at 123rd on the Fortune 500.
Pisano says that the difference between a Blockbuster and an IBM is the ability of leaders to sustain and rejuvenate the innovation capacity of their companies. It's an ability he calls "creative construction," and he writes that it "requires a delicate balance of exploiting existing resources and capabilities without becoming imprisoned by them."
Walking that tightrope is a challenge for large companies. It's tough to move the needle with innovation when the needle's scale is measured in billions of dollars. "For J&J [Johnson & Johnson] to maintain its historical rate of top-line growth," reports Pisano, "it must generate about $3 billion–$4 billion of new revenue per year." The complexity of managing innovation in large organizations can also be daunting. "When you get to be the scale of a J&J, you have a lot of moving parts," he explains. "You now have a system with serious frictions. Friction impedes mobility. Lack of mobility means lack of innovation."
But large companies also have some advantages that can give them a leg up in innovation. "Larger enterprises like J&J have massive financial resources to explore new opportunities," says Pisano. They can hedge their bets, tap deep reservoirs of talent, navigate regulatory agencies, and use their huge distribution networks and strong brands to roll out new products to millions of existing customers.
So how do leaders of large companies meet the challenges and leverage the benefits of innovation? Pisano's answer to that question is the core content of Creative Construction, a readable practicum of a book aimed at senior leaders. He writes, "Building an organization's capacity to innovate involves three essential leadership tasks: (1) creating an innovation strategy, (2) designing an innovation system, and (3) building an innovation culture."
Bromides, such as "eat your own lunch before someone else does," are the bane of innovation strategy, according to Pisano. Take IBM's mainframe business: "Eat your own lunch" suggests that IBM should have cannibalized its success and jumped wholeheartedly into the PC business back in the 1980s. But it didn't, and now that cloud computing and big data are ubiquitous, mainframes are back and IBM's System Z dominates the market. "In 2017, almost 90 percent of all credit card transactions were processed by an IBM mainframe," reports Pisano.
Bromides, such as "eat your own lunch before someone else does," are the bane of innovation strategy.
Instead of chasing clichés, says the author, leaders need to map and clarify their options for both product and business-model innovation. Then, they must allocate their resources according to the best available choices in terms of value creation and capture.
The successful execution of an innovation strategy requires what Pisano calls an innovation system. He writes, "Innovation systems need to perform three basic tasks: (1) search for novel and valuable problems and solutions, (2) synthesis of diverse streams of ideas into coherent business concepts, and (3) selection among opportunities."
The last of these tasks — selection — is where many of the exemplars of innovation failure have tripped up. "Xerox, AT&T, and Polaroid didn't fail from lack of ability to discover a problem (search) or bring together diverse ideas into a novel solution (synthesis)," argues Pisano. "They failed from an inability to make good project-selection decisions."
The creation of an innovation-friendly culture is, of course, equal in importance to strategy and systems. After all, writes Pisano, "innovation is a deeply human activity." He lists the usual norms of innovation-friendly cultures, including "a tolerance for failure, freedom to experiment, willingness to speak up, openness to collaboration, and less hierarchy." But he tempers each norm, explaining, "Innovative cultures have a rougher side as well. These less palatable practices, though, are critical complements to the more pleasant ones." So, for example, an effective innovation culture should have a "tolerance for failure but no tolerance for incompetence" and a "willingness to experiment but [also be] highly disciplined."
Pisano's three-part plan for creative construction isn't earthshaking in its particulars — strategy, systems, and culture are the broadly defined components of any organizational capability. But then, I'd argue that none of the capabilities upon which the long-term success of large enterprises depends are particularly earthshaking. Instead, they must be comprehensively imagined and rigorously pursued. In Creative Construction, Pisano does an uncommonly good job of filling the former part of that bill; the latter part is up to senior leaders.
5 Bold Ideas for 2019 That Might Just Change the World - Inc.
Posted: 10 Apr 2019 02:21 AM PDT
Yesterday, Fast Company magazine named its 2019 World Changing Ideas Awards. The list of 17 award winners "celebrates businesses, policies, and nonprofits that are poised help shift society to a more sustainable and equitable future."
According to Fast Company, an initial pool of almost 2,000 entries was narrowed down to a list of hundreds of finalists. These finalists were judged by a jury of social entrepreneurs, venture capitalists, thinkers, designers, and an editor with the magazine.
1. General Excellence: Aira (Aira)
Using glasses with a built-in high-def camera and a speaker, or a mobile phone app, vision-impared people can "see" using Aira's product -- also named Aira. Currently, only about 53 percent of blind or low-vision students are able to successfully make the transition from their freshman to sophomore year of college. A test group of students using Aira's product have raised this statistic to 92 percent.
2. Education: Meraki Margdarshaq Project (Meraki Foundation)
According to Fast Company, the Meraki Foundation -- based in Delhi, India -- "has developed a method of working with impoverished and often overburdened parents in India to reverse neglect, attune them to a child's developmental needs, give them the tools to address those needs, and build support systems, so they're less stressed." Considering the fact that there are approximately 250 million disadvantaged children worldwide who are not provided with early learning, this project has tremendous potential impact.
3. Experimental: Spinnova (Spinnova)
Finnish company Spinnova has developed a machine that can grind agricultural waste and wood pulp into fibers that are then be turned into fabric for the production of clothing. According to Spinnova, the process uses 99 percent less water than growing cotton, which requires a significant amount of water. This is especially important in parts of the world where water is a scarce commodity.
4. Food: Apeel (Apeel Sciences)
A tremendous amount of food is wasted every year -- approximately one-third of everything that is grown. One problem is that fruits and vegetables often rot quickly after they are harvested. Apeel Sciences developed a food-derived coating that can help protect food from rot -- enabling it to be consumed instead of thrown away.
5. World Changing Company of the Year: IBM
IBM was chosen to be Fast Company's World Changing Company for 2019 because it has created innovative solutions for a variety of important projects that impact people and the world. Says Fast Company, "From disaster relief to food supply to artificial intelligence, the company is applying its technological know-how in surprising ways." 
Dream11, and the scope of fantasy gaming in India - Livemint
Posted: 09 Apr 2019 02:32 PM PDT
As an early-stage investor, we come across business ideas ranging from copies of western ideas to innovative solutions for real problems.
As a serial entrepreneur-turned-investor, media tech has been of keen interest to me. Coupled with technology, the media segment can become a hotbed for original and innovative business ideas. A particular vertical in media tech segment, which has seen high investor confidence, is fantasy gaming.
The success of Dream11 should inspire more entrepreneurs to look at fantasy gaming as a business model, which has multiple ways to monetise.
Fantasy gaming is expected to grow at a compounded annual growth rate (CAGR) of 28% to touch $1.2 billion by 2022. Real money gaming accounts for 55% of the market with a growing user base.
Sports-focused games can offer a clear monetization model. We are a cricket-crazy nation and are increasingly exhibiting love for other sports such as football, kabaddi and tennis.
Entrepreneurs should take note of how the consumer in this segment is becoming more aware as we acknowledge the emergence of new sporting icons such as Dipa Karmakar, Sakshi Malik, P.V. Sindhu, Geeta Phogat and Mary Kom.
Other factors in favour include higher data penetration, falling tariffs, increasing disposable incomes and acceptance of digital payments. These tell us that the Indian consumer is ready to be indulged in the world of fantasy gaming.
The cost of building such a business and the customer acquisition cost are expected to remain low, as it is still under-penetrated. It offers an immediate connection with users, investors and sports personalities.
Right now, we see Dream11 capturing everyone's attention as it has positioned itself well on all these fronts. With a market opportunity of over $1 billion, there is room for more entrepreneurs to raise the stakes and play their cards right.
Bhaskar Majumdar is managing partner at Unicorn India Ventures.
Neighbor.com receives 'world changing idea' award, Valley Visioning Summit, free trade career conference for women - Daily Herald
Posted: 09 Apr 2019 07:00 PM PDT
Neighbor.com receives Fast Company award
Each year, Fast Company, a business media brand that writes for and about progressive business ideas and leaders, releases a list of "World Changing Ideas" covering several different categories. This year, there are 17 categories, ranging from advertising to transportation.
Fast Company's World Changing Ideas Awards honors businesses, policies, projects and concepts offering innovative solutions for everyday problems.
Lehi-based Neighbor.com, a self-storage app that basically works like an AirBnB for stuff, was given an honorable mention in this year's apps category and will be featured in the May issue of Fast Company's print magazine.
Neighbor.com was founded while one of the co-founders was still a student at BYU in 2017. The app allows homeowners and renters to list empty space to be rented for storage, through which "hosts" can make up to $15,000 in a year. Renting space from a local can also be more cost-effective than using a traditional storage space.
"What makes us 'world changing' is our ability to help everyday people make a meaningful income year after year in a very simple way," Joseph Woodbury, CEO and co-founder of Neighbor, said. "Our users are paying off their mortgage, student debt and more by listing something as simple as an empty garage, basement, RV pad, or garden shed on our platform. When it comes to the sharing economy, this is about as passive and rewarding as it gets."
Neighbor.com offers hosts property damage and liability protection up to $2 million, and also provides $25,000 in property protection to those storing their items.
Registration open for 2019 Valley Visioning Summit
The Valley Visioning Summit will be held from 9 a.m. to 3 p.m. on Wednesday, April 17. The summit brings together the Association of Utah County Chambers, civic and elected officials, and business owners and leaders in Utah Valley to plan and discuss the future.
Information gathered from community workshops and a survey over the past three months will also be presented at the summit.
There will also be round table discussions using the feedback from surveys to determine action planning.
Registration for the event is $50 for both chamber members and nonmembers. Register by visiting http://www.thechamber.org/events/details/valley-visioning-summit-2019-4028.
Utah Women in Trades sponsors career conference
On April 15, Utah Women in Trades in sponsoring a 2019 career conference with the them "Women Building Utah" aiming to teach women about occupational trade apprenticeships.
Speakers will include Senate Minority Leader Karen Mayne, Salt Lake County Mayor Jenny Wilson and Salt Lake County Sheriff Rosie Rivera. The conference will also feature panel discussions, hands-on workshops and demonstrations.
"Utah's economy is booming, but not everyone benefits equally," Mayne, who also serves as a Utah Women in Trades advisory board member and Utah AFLCIO vice president, said. "Women needs jobs where they can support themselves and often their families, and trade apprenticeships do that by providing a living wage and a career path."
According to a press release, through an apprenticeship in trade jobs, women see a pay scale set by training and experience level. Apprentices learn trade skills through on-the-job training, working alongside someone with years of experiences. Apprentices, the press release states, earn a livable wage as soon as they begin working.
There will be hands-on workshops including basic wiring skills and conduit bending, how to install a kitchen sink, a virtual welding tutorial and more.
The conference runs from 8 a.m. to 2:30 p.m. on Monday, April 15, at the Utah Cultural Celebration Center at 1355 W. 3100 South in West Valley City. Although registration for the event is free, there is limited space. Register by visiting https://www.eventbrite.com/e/utah-women-in-trades-career-conference-tickets-55931743350.
Entrepreneurial competition pushes business students to innovate | Culture - Daily Nebraskan
Posted: 10 Apr 2019 10:45 PM PDT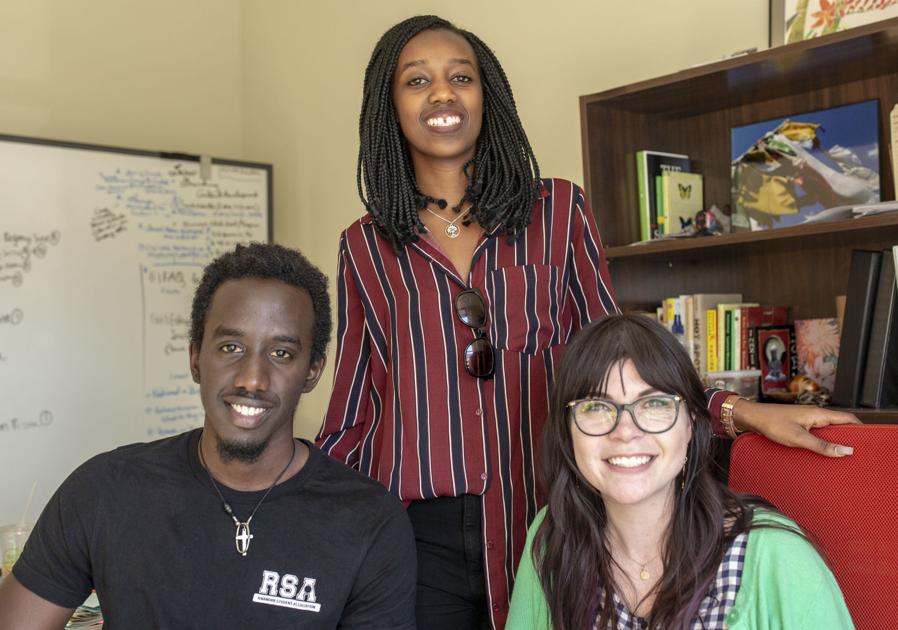 With the annual New Venture Competition in full swing, students around the University of Nebraska-Lincoln's campus are coming together to pitch their best business ideas in hopes of victory and cash prizes. But the Iwacu Snack Company is confident that its product is not only worthy of winning, but is the next big social enterprise.
The New Venture Competition is a contest held through the College of Business for students to come up with entrepreneurial innovations. The contest takes place from April 9-11 in Howard L. Hawks Hall Room 315, with a winning prize of $25,000 for the two best presentations. The competition is judged by a panel comprised of judges from the Lincoln and Omaha business communities.
"The New Venture Competition is one of the coolest experiences that most students will ever go through, especially if they have an idea and want to make it into a real business," said Kaitlyn Hundt, a senior management major and one of three Iwacu Snack Company team members.
The Iwacu Snack Company believes it has the winning idea with its socially driven snack company. The group is led by Gloria Mwiseneza, a junior integrated science major, alongside Hundt and Ntwali Gislain Muhikira, a junior integrated science major.
Mwiseneza and Muhikira grew up in Kigali, Rwanda, where they saw firsthand how coffee bean farmers struggled to make ends meet, despite the popularity of coffee in Western countries. In hopes to make a difference in the lives of Rwandan coffee farmers and their families, Mwiseneza came up with an idea of selling the coffee and giving farmers a higher percentage of income than they usually receive from American companies.
"The product of coffee is well consumed, but we don't necessarily take in account what their effort and lifestyle is like," Mwiseneza said.
In order to appeal to the largest audience possible, the trio combined the coffee with chocolate and created two types of chocolate bars –– a dark and a milk version. By infusing coffee into the chocolate bar, Mwiseneza explained the goal is to target those who want the benefits of caffeine but also love chocolate.
The bars are currently marketing for $5 a bar or $25 for a pack of six, with 30% of all revenue donated to the Rwandan communities.  
"We invest back into the community, and the education of the kids from that community, because that is a part contributing to the development of that community," Mwiseneza said.
But along with making sure the product is for a good cause, the candy bar must also taste good, which is where Muhikira steps in with the candy bar formula. One of the main focuses has been creating the perfect concentrate of caffeine for the chocolate bar, he said, which must be strong enough to taste the coffee while not overpowering the other flavors. Muhikira created several prototypes and had his friends try the chocolate and give their opinions on it. By the end, there were three prototypes with only minor differences, such as the bar's texture and physical appearance.
"Relating to the amount of raw materials we used, they haven't been that big of a difference," he said.
In an effort to make sure the driving force for the company is clear, Hundt has been focusing on the bars' packaging. This includes an emphasis on African prints on the wrappers and the word "Iwacu," which is the Kinyarwanda translation of "home." By presenting traditional African designs and languages, Hundt said she hopes to briefly show American consumers the culture of Rwanda.
"The whole point of this is Rwanda is home to us, or to [Mwiseneza and Muhikira] specifically," Hundt said.
As a business student, Hundt said she has spent a lot of time looking at the group's potential market and who exactly they should market toward. Though it is technically a food company, Hundt said the group also describes itself as a business that cares about the social influence their product could have on people's lives, which the members hope will sway the New Venture Competition panel.
She said the ideal customer for this product is someone who cares about the social aspect as much as the product itself, especially considering its higher price of $5 a bar.
"It does cost more, because we have to give back in some sort of way," Hundt said.
10 Keys To "Do Innovation" From Two Women Masters - Forbes
Posted: 09 Apr 2019 06:50 PM PDT
"There are problems in the world that cannot be changed by money," Alfia Ilicheva
Dispelling "the entrepreneurial myth" of being hit by a lightning bolt of a brilliant idea that then becomes the next Facebook or Google, Alfia Ilicheva and Maria Potoroczyn, cofounders of the educational nonprofit Women in Innovation, reminded us that Facebook and Google did not come out of the box as they are today. They started as technologies that were addressing a simple issue that the founders were looking for and went through a massive number of iterations to find their value and business model.
Focused on "what drives enduring innovation," Ilicheva and Potoroczyn teach innovation to women in New York City, and have volunteer networks in London and San Francisco too.  They both also have intense day jobs working in innovation. Alfia Ilicheva is a Managing Director of R/GA Ventures, an innovation consulting firm, and Potoroczyn works in Strategy & Innovation at Citi's Global Consumer Bank.
Each has been in innovation consulting for over 10 years, coming from distinctly different paths and bringing distinctly different perspectives to the innovation process, which is what they think makes their partnership successful. Potoroczyn comes from social anthropology mixed with media and communications. Seeing a lecture by the design and innovation firm IDEO in her undergraduate program, she felt she had found where she belongs and pursued a Masters in Innovation in the U.K. Ilicheva comes from "a passion for unpacking complex problems" in companies, governments and countries, and an epiphany about why big companies fail led her to innovation.
Why "women" in innovation?
"Our goal is to close the gender gap in business and thought leadership in the innovation industry," Ilicheva said. "We recognize that women add fundamentally different and unique and a very powerful contribution to creating new ideas, new products, new services."
What is "innovation"?
Let's make sure we are all on the same page.  What is innovation?
"For us, innovation is being relevant, being new, but also being smart. How does your business pivot? How does your idea pivot?" Icheva explained.  Significant opportunities don't just magically appear out of thin air; "you're strategically, mindfully creating these opportunities."
"Innovation is a rigorous process of figuring out what is the ultimate optimal product-market fit," Potoroczyn added.
The goal of the Women in Innovation (WIN) sessions, they told me is "making innovation more strategic, more predictable and more valuable to the teams and businesses (their) members represent."
At the core of how to do so, lies a more complex definition of innovation, which Ilicheva defined this way: "Innovation is the creation of something fundamentally new and relevant, that is typically an outcome of inductive and deductive reasoning, backed by research, design and technology and coming to life through a rigorous strategy and test and learn methodology…It has to have value as a business."
How to "do' innovation
Here are 10 key elements of successful innovation from our discussion:
Know how to tell the story of your ideas. You'll have to "sell" your idea either internally to your team, or to clients, or investors (or all of them), so you need to know how do so.   For example,  Ilicheva told me the fun story of how she used pictures made by her 3-year old child's preschool class, when she talked to the kids about what "innovation" is, with a client in a related industry.
Establish expectations. WIN participants "pledge" to abide by certain behaviors in the sessions, including: a spirit of collaboration; respecting others and their intellectual property that is shared with the group; and agreeing to "constructive debate" without harmful communication. People who betray these principles are asked to leave.
Have a multi-generational, multi-experience team. This is crucial to being able to address the "multi-faceted" challenges and stakeholders in the world today, because each generation, each individual comes with different perceptions, perspectives and ideas that contribute. Be intentional about what types of perspectives you need on the team to best understand and serve all the stakeholders.
"Borrow from different playbooks". "Have a starting point. Then, use creativity, logic, credibility and empathy, borrowing from different playbooks, to take a problem and make it new and magical," Ilicheva said.
Establish trust. "You cannot get to incredible solutions unless you have so much trust in the team that's developing them that no one is afraid to speak up and speak out…that everyone feels empowered to have a dissenting opinion and to bring it forth," Potoroczyn insisted. This is easier said than done, because most organization's cultures focus on consensus and do not generally welcome dissent.
Use conflict as a tool and a strategy. Debate, or "managed conflict" is a key component of the innovation process, because you can't achieve something new if everyone always agrees. In their WIN workshops, they call it "constructive conflict."  It's based on trust.
Practice "humble inquiry." It's important that the parties "respond" to the ideation and debating process, instead of "react" as if it's personal. "Responding" is seeking to understand, of what they called "humble inquiry, which is being genuinely curious without having a predisposition," Ilicheva explained.
Talk to humans about their real life problems. Too often we rely on market research, which is important, but as the lean startup method recommends, go out and talk to real people wrestling with these real issues.
Get the very rough product out fast and iterate quickly. Be clear on the "value you want to test," Potoroczyn suggested, and get it to see how your market experiences it and interfaces with it, then revise it accordingly.
Be in tune with the needs of different stakeholders. You are setting up an expectation that you'll serve their needs, so you need to be cognizant of what those specific needs are.  Having a diverse team, talking to humans in your market, practicing "humble inquiry," and iterating quickly are all critical to doing so.
The bottom line of any innovation is adding value.  So, "focus on adding value," Ilicheva summarized, which is good career advice too.
Diversity Delivers Innovation 04/10/2019 - MediaPost Communications
Posted: 10 Apr 2019 09:17 AM PDT
Do a computer search for "diversity and innovation," and you will get page after page of articles on the correlation between the two. Different industries are trying new ways to push for diversity to spark innovation.
The Austin Business Journal recently ran a column about a prominent venture capitalist, Stephen Straus, who created The Startup Diversity and Inclusion Pledge. Its purpose is to get some different ideas into Austin's boardrooms and to give underrepresented groups like women, minorities and LGBT in the tech space a chance at startup capital. 
Marketers could learn a lesson here. We're not very reflective of the audiences we are trying to influence, according to a report published last fall by the Association of National Advertisers.
The study, which focused on ANA members, found women dominated U.S.-based marketing departments, at 63% female and 37% male. Despite that heavy skew toward women, men still hold the majority of senior-level positions in those departments at 54%, with 46% of women having senior-level roles.
advertisement
advertisement
The study called ethnic diversity in the industry "poor." Only 7% of the marketing roles in the U.S.-based marketing departments are held by African-Americans and 7% by Hispanics. According to a study of CMOs conducted by the ANA at the same time, African-Americans have 3% of those jobs, while Hispanics hold 5%. African-Americans hold 4% of the senior level positions and Hispanics have 9%.
There have been efforts by organizations like the American Association of Advertising Agencies to bring more diversity into the industry, but that has been concentrated at entry level. A lack of diversity at the higher echelons keeps diverse talent from climbing the ladder, so too often talented people leave the industry, which is compounding the lack of reflecting multicultural consumers in advertising.
A lack of diversity at the top results in monolithic views of the world, generalizing, missing niche opportunities, or even insensitivity to other cultures or beliefs. These manifest into companies that don't function as well or as profitably as they could with a more diverse workforce. The research supports these ideas.
A 2015 report by McKinsey & Company Inc. found companies that had a more racially and ethnically diverse workforce "were 35% more likely" to outperform their industry for financial returns.

A 2014 report in Scientific Americancited "decades of research by organizational scientists, psychologists, sociologists, economists, and demographers" showing groups that were diverse in race, ethnicity, gender and sexual orientation were more innovative.
As marketers, we're in the innovation business. We are constantly looking for new ways to engage audiences and influence behavior. As the populace becomes more diverse, the companies that reflect that diversity will have the edge over those that don't. And the proof will be in the results — and sales — we generate.