---
15 business ideas you can steal from Apple - Computerworld
Posted: 12 Apr 2019 07:57 AM PDT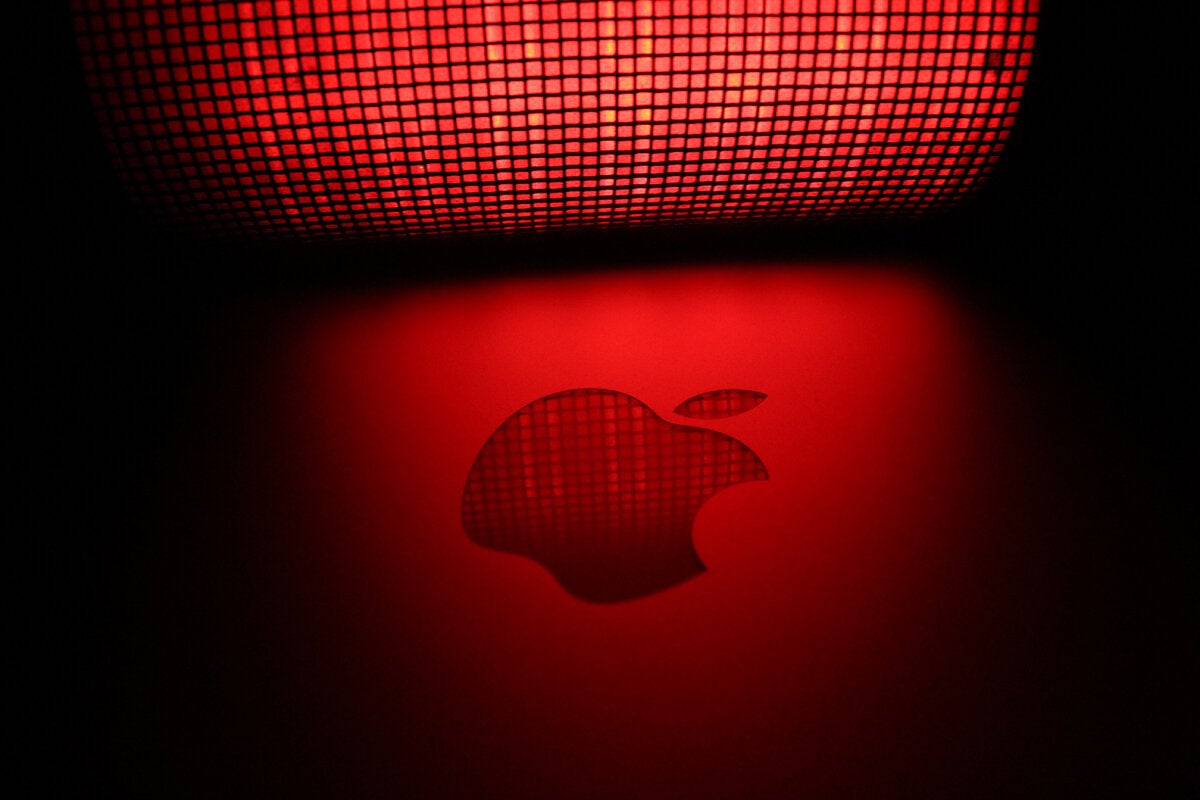 "We've always been shameless about stealing great ideas," Apple's Steve Jobs famously said.
So, which of Apple's ideas about how to run a business can you steal to make your business better? Here's some suggestions.
Consistency takes discipline
Consider Apple's track record. Ever since the iMac, it has delivered consistently important products: iTunes, iPod, iPhone, iPad, Apple Watch, AirPods.
Achieving this consistency takes discipline, but it means customers are much more willing to take a look at the next product release. If you don't maintain such consistency, then you have to win customers over each time you release anything.
Sometimes you have to iterate to innovate
Apple successively iterates with its products.
Think about iTunes, music player software that created a foundation for the iPod and the birth of the iTunes Store, and also provided a foundation from which Apple jumped into the mobile industry.
Apple's focus on media is still providing it with new opportunities in the form of services. Those services will give Apple fresh chances to deliver new forms of hardware.
Each one of these improvements can be seen as iterative, but the sum impact is bigger than the parts.
Never say never, but never always say yes
Apple often says it's as proud of the things it has not shipped as those that it did.
Think about AirPower: Apple clearly believed development was on the right track at WWDC 2017 when the product was announced but pulled the product before it was released.
Despite this investment of time and money, Apple was brave enough not to release a solution it felt wouldn't meet customer expectations. The lesson? Keep pushing the envelope, but always remember …
The customer is the company
Apple is accused of lots of things: being expensive, arrogance, lock-in, and more. One thing you can't really accuse it of is letting customers down. The data speaks for itself – the company claims a 99% customer satisfaction rating for iPhones, for example.
If you run any kind of company, then you should aspire for this kind of response – putting the customer at the heart of the experience is critical.
Apple's Human Interface Guidelines were ahead of their time in this.
Focus the message
Apple currently offers Macs, iPads, iPhones, Apple Watch/wearables, and home entertainment solutions, supported by operating systems, services and software.
You could see this as the broadest product offering the company has held in two decades, and you'd be right – Apple has diversified.
This diversity has risk – many long-term Apple users now see it as turning away from the Mac, while others see the iPhone as the primary product and all the others as supporting players. The lesson: Focus the product offering to focus the message.
Design bravery
Does anyone remember headphone ports? Apple took so much criticism when it abandoned them, now everyone else is also abandoning them. Remember the distinctive design of the 1998 iMac in comparison to the way PCs looked at that time? Or Apple's decision not to put a physical keyboard on iPhone?
In each case, Apple was criticized, copied and then proved right.
The recipe is to listen to the customers, identify their future need, and develop distinctive products that will stand the test of …
... Time
Built-in obsolescence makes no sense at all in a world of finite resources.
Consumers are becoming wise to the impact of consumerism, want products that won't cost them the Earth, and will choose the most environmentally friendly solution wherever they can.
This is a long-term trend.
If you are in the business of manufacturing products, it's not enough to think about how cheaply you can make them. You also need to think about how you can upgrade and support them, plus the consequences of manufacturing and disposal.
Keep the story interesting
Apple is good at keeping the story going. Product updates, regular free software updates that add new features to existing products, the constant evolution of new accessories and services – these create a dialogue with customers, a communication that keeps the relationship fresh, boosts customer retention and mitigates customer churn. Customers relate to brands they feel close to. Maintaining consumer interest is part of this.
Live in the future
At a time when many U.S. users hadn't gotten used to using contactless payment cards, Apple was already laying the groundwork for what became Apple Pay.
When most of the industry just saw smartwatches as a mini-computer on the wrist, Apple's teams were developing health-related features that are now saving lives.
It's good to think beyond the here and now and try to develop the future. Not only does this keep the story interesting, but it can help focus strategic management as a company gathers the building blocks it needs to get there.
Keeping secrets
I guess it is because so much of what it does is in the future that Apple must work so hard to keep its secrets. There's nothing wrong with splitting major product developments up into different elements and distributing these efforts among internal teams. There is only need to know – and the future opportunity of building that company story.
Motivate, educate, and specialize
One of the best ways to boost staff retention is to pay people well, but it's not actually the very best. The best method is to give people a corporate mission they believe in, the tools and education they need to fulfil their targets, and the opportunity to become world-class specialists in their field.
Many people at Apple have performed in the same essential role since they joined the company. These people are experts at what they do, and this helps the company meet targets others cannot easily match.
Here's to the branded ones
Brand focus matters. A clear logo, an identity, a strong mission statement, and an interesting brand story are important. Whatever business you are in it makes sense to focus on core messages and build an icon that helps articulate your brand story. It's all about connections.
Every moment counts
Apple's customer relationships begin long before they take the product out the box.
Steve Jobs famously micro-managed this whole process, from the first ad to the first few moments in an Apple retail store, to opening the box, setting up the product, using the product, and beyond.
Look at Apple's retail stores: Sure, you can buy things there, but you'll also find courses, talks, help, and a free Wi-Fi hotspot.
Apple has called its stores "Town Halls," a statement that stresses how it sees its customers as a community. Sure, it makes money from that community, but it also strives to ensure the best customer experiences for the members of that community.
Sweat the details
If things came together too easily, you probably missed something. What did you miss? Steve Jobs famously spent a whole day trying to get the original iPhoto logo right. The cumulative effect of stressing over detail should be more impressive customer experiences.  
Be creative/stay foolish
Don't just churn stuff out because other people are doing it. Find a new twist, a fresh way to articulate your passion.
It doesn't matter what business you happen to be in – your customers intuitively understand when they are being presented with something fresh, unique or original. And even if they don't buy what you are offering this time, they'll respect the effort, stay interested, and might invest in your story next time around.
Please follow me on Twitter, or join me in the AppleHolic's bar & grill and Apple Discussions groups on MeWe.
Best Way to Cure a Hangover? These Companies Have Ideas - Bloomberg
Posted: 12 Apr 2019 10:32 AM PDT
[unable to retrieve full-text content]
Best Way to Cure a Hangover? These Companies Have Ideas
Bloomberg
You drank too much. There's an I.V. drip waiting. Why suffer?
Rs 25K cr rights issue not enough for Vodafone Idea: Experts - Business Standard
Posted: 14 Apr 2019 04:34 AM PDT
As telecom major Vodafone Idea (VIL) opened its rights issue on Wednesday for the next two weeks with an aim to raise Rs 25,000 crore, sector experts say the fund would not be enough for the company given its high debt and the highly-competitive market.
In the meantime, Bharti Airtel too has announced that on April 24 its committee for fund infusion would decide on the shareholders who would be able to participate in its rights issue for around Rs 25,000 crore.
Analysts say Airtel is in a better financial position than Vodafone Idea and unlike the newly-merged entity, the amount raised from the rights issue by Sunil Bharti Mittal-led Airtel would be sufficient for the time being.
Vodafone Idea is offering 2,000 crore shares at a price of Rs 12.50 apiece. The entitlement ratio of the issue, which will close on April 24, has been fixed at 87 rights shares for every 38 currently held.
Under rights issue, existing shareholders are offered to purchase additional stock shares, known as subscription warrants, in proportion to their existing holdings.
In a rights offering, the subscription price at which each share may be purchased is generally discounted relative to the current market price. Rights are often transferable, allowing the holder to sell them in the open market.
"Vodafone idea is very stretched because their Ebitda has fallen to about $650 million(around Rs 4,495 crore), their debt is also quite high and their leverage as measured by debt-to-Ebitda too is high," Nitin Soni, Director for corporate ratings at Fitch Ratings, told IANS.
He said that Airtel is a diversified company and has operations in Africa as well while Vodafone Idea is a telecom-specific company which has severely deteriorated its financials.
"In that light, their (Airtel's) equity injection is sufficient and they are going to raise another $3 billion from African IPO and sale of assets, but for Vodafone idea it is insufficient and they might have to raise more money in future because their capex plan is about $3.5-4 billion," Soni said.
He added: "They (Vodafone Idea) need to invest heavily to avoid any network congestion and their Ebitda has fallen much more than Bharti's. So all in all they would probably need more equity, or stake or sale of other assets".
According to the company's promoter shareholders, Vodafone Group and Aditya Birla Group have confirmed their participation of up to Rs 11,000 crore and up to Rs 7,250 crore, respectively, in the rights issue.
"It is not compulsory that the rights issues of companies are fully subscribed over time, it is up to the market conditions and existing shareholders, and whether they rely on the management and the future expansion plans of the company," said Manish Yadav, Head of Research, CapitalAim.
Amit Gupta, Co-Founder and Chief Executive Officer at Trading Bells, said the fund would work for two or three quarters but the company would require additional infusion after that.
"Vodafone Idea has a overall debt of Rs 1,23,000 crore with a gross debt-to-Ebitda (earnings before interest, tax, depreciation and amortisation) ratio of 33.30. After infusion of the equity capital through the rights issue, the debt would reduce to Rs 98,000 crore and its debt-to-Ebitda ratio would decline to 26.50 which would still be higher than that of its competitors Bharti Airtel and Reliance Jio," Gupta said.
The company is also looking to sell its 11.5 per cent stake in Indus Towers in the next two to three months and raise around Rs 5,500 crore.
Off late, apart from loss in revenue, Vodafone Idea has also lost a large number subscribers to both Bharti Airtel and Reliance Jio.
Vodafone Idea, the largest telecom operator in terms of subscribers, lost 35.87 lakh users taking its total base to 41.52 crore while both Jio and Airtel added to their subscriber base.
From the industry perspective, Prashant Singhal, Emerging Markets TMT Leader at Ernst & Young, said that although the rights issue would help in reducing the debt, the sector being a capital intensive industry, companies would continue to need capital for expanding and investing their networks.
He said that rationalisation of tariffs, which are extremely low currently, would give a much-needed boost to the sector, apart from the capital infusion.
--IANS
rrb/sn/pg/arm
(This story has not been edited by Business Standard staff and is auto-generated from a syndicated feed.)
First Published: Sun, April 14 2019. 17:04 IST