---
Meet the 19 startups in AngelPad's 12th batch - TechCrunch
Posted: 13 Mar 2019 02:27 PM PDT
AngelPad just wrapped the 12th run of its three months long New York City startup accelerator. For the second time, the program didn't culminate in a demo day; rather, the 19 participating startups were given pre-arranged one-on-one meetings with venture capital investors late last week.
AngelPad co-founders Thomas Korte and Carine Magescas did away with the demo day tradition last year after nearly a decade operating AngelPad, which is responsible for mentoring startups including Postmates, Twitter-acquired Mopub, Pipedrive, Periscope Data, Zum and DroneDeploy.
"Demo days are great ways for accelerators to expose a large number of companies to a lot of investors, but we don't think it is the most productive way," Korte told TechCrunch last year. Competing accelerator Y Combinator has purportedly considered their eliminating demo day as well, though sources close to YC deny this. The firm cut its investor day, a similar opportunity for investors to schedule meetings with individual startups, "after analyzing its effectiveness" last year.
Feedback to AngelPad's choice to forego demo day has been positive, Korte tells TechCrunch, with startup CEOs breathing a sigh of relief they aren't forced to pitch to a large crowd with no promise of investment.
AngelPad invests $120,000 in each of its companies. Here's a closer look at its latest batch:
LotSpot is a parking management tool for universities, parks and malls. The company installs cameras at the entrances and exits of customer parking lots and autonomously tracks lot occupancy as cars enter and exit. The LotSpot founders are Stanford University Innovation Fellows with backgrounds in engineering and sales.
Twic is a discretionary benefits management platform that helps businesses offer wellness benefits at a lower cost. The tool assists human resources professionals in selecting vendors, monitoring benefits usage and managing reimbursements with a digital wallet. Twic customers include Twitch and Oscar. The company's current ARR is $265,000.
Zeal is an enterprise contract automation platform that helps sales teams manage custom routine agreements, like NDAs, independently and efficiently. The startup is currently working on test implementations with large companies. The founders are attorneys and management consultants who previously led sales and legal strategy at AXIOM.
ChargingLedger works with energy grid operators to optimize electric grid usage with smart charging technology for electric vehicles. The company's paid pilot program is launching this month.
Piio, focused on SEO, helps companies boost their web presence with technology that optimizes website speed and performance based on user behavior, location, device, platform and connection speed. Currently, Piio is working with JomaShop and e-commerce retailers. Its ARR is $90,000.
Duality.ai is a QA platform for autonomous vehicles. It leverages human testers and simulation environments to accelerate time-to-market for AV sidewalk, cars and trucks. Its founders include engineers and designers from Caterpillar, Pixar and Apple. Its two first beta customers generated an ARR of $100,000.
COMUNITYmade partners with local manufacturers to sell their own brand of premium sneakers made in Los Angeles. The company has attracted brands, including Adidas, for collaborations. The founders are alums of Asics and Toms.
Spacey is a millennial-focused art-buying platform. The company sells limited-edition collections of fine-art prints at affordable prices and offers offline membership experiences, as well as a program for brand ambassadors with large social followings.
LegalPassage saves lawyers time with business process automation software for law firms. The company focuses on litigation, specifically class action and personal injury. The founder is a litigation attorney, former adjunct professor of law at UC Hastings and a past chair of the Family Law Section of the Bar Association of San Francisco.
Revetize helps local businesses boost revenue by managing reputation, encouraging referrals and increasing repeat business. The startup, headquartered in Utah, has an ARR of $220,000.
House of gigs helps people find short-term work near them, offering "employee-like" services and benefits to those freelancers and gig workers. The startup has 90,000 members. The San Francisco and Berlin-based founders previously worked together at a VC-backed HR startup.
MetaRouter provides fast, flexible and secure data routing. The cloud-based on-prem platform has reached an ARR of $250,000, with "two Fortune 500 retailers."
RamenHero offers a meal kit for authentic gourmet ramen. The startup launched in 2018 and has roughly 1,700 customers and $125,000 in revenue. The startup's founder, a serial entrepreneur, graduated from a culinary ramen school in Japan.
ByteRyde is insurance for autonomous vehicles, specifically Tesla Model 3s, taking into account the safety feature of self-driving cars.
Foresite.ai provides commercial real estate investors a real-time platform for data analysis and visualization of location-based trends.
PieSlice is a blockchain-based equity issuance and management platform that helps create fully compliant digital tokens that represent equity in a company. The founder is a former trader and stockbroker turned professional poker player.
Aitivity is a security hardware company that is developing a scalable blockchain algorithm for enterprises, specifically for IoT usage.
SmartAlto, a SaaS platform with $190,000 ARR, nurtures real estate leads. The company pairs agents with digital assistants to help the agents show more homes.
FunnelFox works with sales teams to help them spend less time on customer research, pipeline management and reporting. The AI-enabled platform has reached an ARR of $75,000 with customers including Botify and Paddle.
Apple buys Laserlike news AI startup - iMore
Posted: 13 Mar 2019 01:27 PM PDT
Apple has acquired Laserlike, a small Silicon Valley-based machine learning startup, which could help strengthen the company's artificial intelligence efforts, including its Siri virtual assistant, The Information has learned.
Apple has acquired Laserlike, a startup founded by former Google engineers that made technology for letting users follow news and other topics. The deal is the latest to expand its artificial intelligence efforts.
They say Apple confirmed the acquisition, which probably equates to the usual "from time to time we buy companies but we don't discuss it so back up off us already."
The group joins John Giannandrea's new artificial intelligence org, which he's been building out over the last little while.
Where and how this will fit in, beyond the thin "make Siri better" angle, there's no word yet. But you have talent and you have tech and, hopefully, both of those will help get Apple's virtual assistant where it needs to be for the age of voice and AI to truly begin.
3 Signs Your Startup Might Die, Taken From Startups That Actually Did Die - CT Post
Posted: 14 Mar 2019 07:00 AM PDT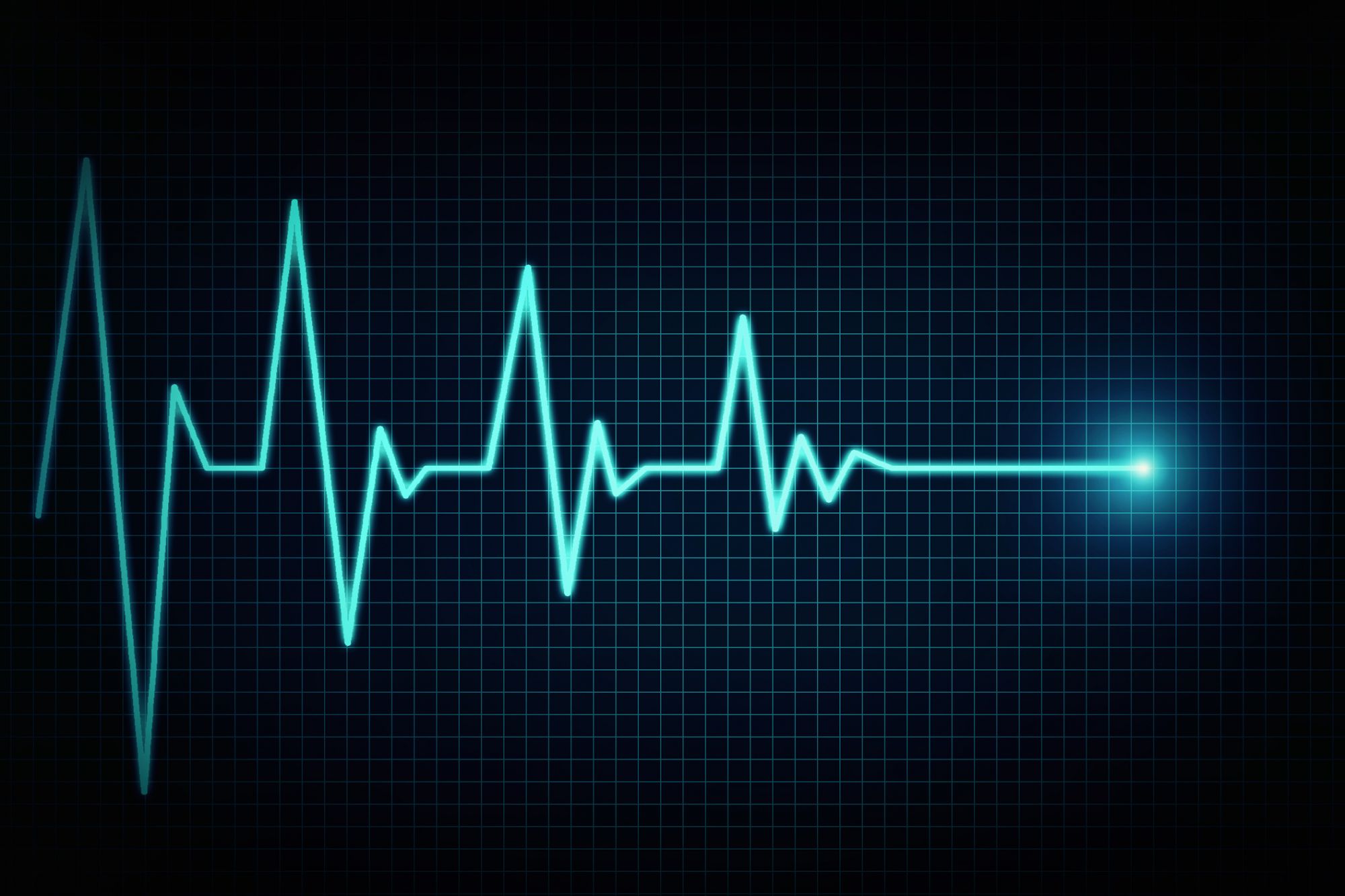 Photo: Joruba | Getty Images
It's old news that startups die often, fast and hard. Whatever stats you set store by -- the one that says 75 percent of venture-backed startups fail or the one about 50 percent of all businesses failing within five years -- the conclusion is the same: Your startup has a statistically unfavorable road ahead.
Related: Tech That Will (Probably) Die in 2018
Of course, that doesn't necessarily mean you should flip a u-turn at the next street and cut your losses (though it might). Every business is different, and how your particular startup performs over the long run depends on a slew of factors happening right now.
Those factors include how well your product resonates with your market, how healthy your ROI is, even how well you as leader are shifting to meet the demands of an unpredictable marketplace.
The truth is, sometimes cutting tail and running may be your best option, giving you the time and energy to start a more viable (and profitable) business elsewhere. In the words of Tim Ferriss, "Being able to quit things that don't work is integral to being a winner."
With that in mind, here are three signs your startup is on its last legs -- signs pulled directly from startups whose founders left them dead and buried.
Related: Continue to Innovate Your Products, or Die a Slow Death
1. You're drowning in a negative ROI.
At its core, business is simple. You spend money to make money. And ideally, you make more money than you spend. Unfortunately, many businesses close their doors for one dead-simple reason: They're not making a healthy profit. And a suffering ROI can happen for a lot of different reasons.
Sometimes, a lofty overhead and under-priced products create that negative ROI. Other times, poorly managed finances -- you've hired too many people or bought too many tools before your business is ready -- does the trick.
Airware, for example, a startup that had over $100 million backing it, shut down due to overspending. Here's how CB Insights  explained its death: "Airware will serve as cautionary tale of (a) startup overspending in hopes of finding product-market fit. Had it been more frugal, saved cash to extend its runway and given corporate clients more time to figure out how to use drones, Airware might have stayed afloat."
Anthony Walsh, the founder of the health supplement startup EcoLife, in an email echoed this idea of initial frguality. "Unfortunately, many entrepreneurs don't realize that a business needs to have a healthy ROI from the beginning [emphasis mine]," Walsh wrote. "Lots of entrepreneurs think it's just a matter of time until their business succeeds. 'I'll just wait it out,' they think. But if the business isn't making money, then you have a problem -- a serious one."
2. You're a generalist.
It's tempting to build a business that serves everyone …
The bigger the market, the more potential for making money, right? Wrong.
In reality, the more finite your niche, the easier it'll be to advertise, market and sell your products. Just because your business can serve multiple markets doesn't mean that it should, especially not in the beginning. It's much easier to start a successful business in a narrow niche than it is to compete with companies ten times bigger than you.
Still, you wouldn't be the only one that's tried …Gowalla, a social media startup that worked tirelessly to find its footing in 2007, failed fast as it desperately competed with Facebook, which eventually bought Gowalla for $3 million, $5 million less than the company had raised in venture capital.
In this light, Kenny Kline, the co-founder of a thriving startup, Jakk Media, shared with me his agreement with this notion of a narrow niche: "I've become convinced," he said by phone, "that targeting niche audiences is a sound business strategy."
3. You're not actively shifting to meet market demands.
Perhaps one of the most important lessons regarding entrepreneurship was described by Eric Ries in The Lean Startup: "The only way to win is to learn faster than anyone else," Ries wrote.
In fact, the moment that you stop learning correlates closely with the moment that your business starts failing. Take Blockbuster, a massive company that failed seemingly overnight. Reason being that Blockbuster didn't shift with market demands. As Netflix and Redbox (smaller, faster-moving startups) found their footing in a market seeking convenience, Blockbuster became obsolete.
What's worse? The company did nothing about it.
The market will shift and you will need to build a business that adapts quickly. If you don't, you'll survive only until a newer, better version of your business offers the market what it really wants.
Commit to survival.
It's not easy to abandon ship when you've spent so much time and money building your startup, and you shouldn't necessarily have to. First, you can try to fix your business. Build a healthier ROI, find a niche to operate in and ask, "How high?" when the market says "jump."
Related: Your Business Has Two Options: Adapt or Die
If none of that works, though, and you find yourself stuck in a firestorm that isn't getting any better, your efforts might be better spent building a new and different business that does work, for both you and your market.
Related:
3 Signs Your Startup Might Die, Taken From Startups That Actually Did Die
Here's How My Biggest Business Failure Improved My Leadership Skills
Jon Taffer Says There Is One Common Denominator in Every Failure

Copyright 2019 Entrepreneur.com Inc., All rights reserved
This article originally appeared on entrepreneur.com

Top startup news for today, Thursday, March 14, 2019 | Startups News | Tech News - TechStartups.com
Posted: 14 Mar 2019 08:59 AM PDT
Good morning! Here are some of the top technology startup news stories for today, Thursday, March 14.
Offerpad complete Series C financing round with a total raise of $975 million. Offerpad, a real estate and technology startup, has closed a Series C financing round.The latest round, which includes equity and debt capital, brings the total raised to nearly $1 billion since its inception about three and a half years ago. Founded in 2015 by Co-CEOs Brian Bair and Jerry Coleman, the Phoenix, Arizona-based Offerpad provides an innovative way to sell or buy a home via its Instant Access services, home loans, home trade-in, and free local move offerings. The startup has markets in Atlanta, Charlotte, Dallas-Fort Worth, Houston, Las Vegas, Los Angeles, Orlando, Phoenix, Raleigh, Salt Lake City, Tampa. and Tucson, with San Antonio opening soon.
Fitness app startup Charge Running lands $625K in funding to expand its reach across the United States. Charge Running, a Chicago, IL-based mobile fitness app provider, has raised $625k in funding to boost expansion across the country. The round was led by Annagram Ventures. Founded and led by Matthew Knippen, CEO, Charge Running is an iPhone and Apple Watch app that allows runners to join a live-group running class from anywhere, which updates them in real-time on the current paces, distance, and more, all while keeping them engaged with running playlists.
TradeGecko launches Founder Plan to empower commerce startups and help businesses eliminate spreadsheets and manual operations. TradeGecko, a SaaS startup and provider of an inventory and order management platform designed for brand owners and distributors, today launched its Founder Plan and expand access to its technology platform to early-stage commerce businesses. By integrating sales channels, logistics providers, and accounting services, TradeGecko enables customers to effortlessly focus on their core business.
I.D. Systems acquires Israeli startup Pointer Telocation for $140 million. I.D. Systems, a global provider of enterprise asset management and Industrial Internet of Things (IoT) technology, has acquired Pointer Telocation, a Rosh Ha'ayin, Israel-based provider of telematics and mobile IoT solutions, for approximately $140 million. The total amount of the $140 million deal includes anout $72 million in cash and about 11 million shares of PowerFleet, Inc., a newly-created holding company. The acquisition is expected to close this summer.
Facebook has been experiencing outages for nearly a day. DownDetector reported yesterday in its Facebook outage map, that social giant Facebook users worldwide were experiencing issues loading a group of its apps Wednesday. Facebook also confirmed issues with its core app, Instagram and WhatsApp. At around 3PM EST, Instagram tweeted: "We're aware of an issue impacting people's access to Instagram right now. We know this is frustrating, and our team is hard at work to resolve this ASAP." As of early Thursday morning, Instagram said in a follow-up tweet, that its service was back.
Global Fintech Waves Platform is raising $120 million private funding round to bring blockchain solution to the enterprise. Waves Platform, a blockchain startup that is creating the backbone of the next-generation digital landscape, is raising another $120 million investment round for the Vostok project, a universal blockchain solution for scalable digital infrastructure, requested by and designed for large enterprises and public institutions. Founded in 2016 by Sasha Ivanov, Waves Platform is a crypto-platform for asset/custom token issuance.
Apple is expected to unveil its new iPhone and Mac software on June 3. Apple announced today it's hosting its annual Worldwide Developers Conference (WWDC) between June 3 through June 7 in San Jose, California. The conference includes over 100 technical and design-focused sessions presented by Apple engineers to help coders and designers build the next generation of apps using newly announced Apple technologies. Customarily, Apple is expected to use the conference to introduce its latest software for iPhones, iPads, Macs, Apple TV and Apple Watch.
---