---
Startup Law A to Z: Employment Law - TechCrunch
Posted: 12 Mar 2019 12:27 PM PDT
Your startup will not succeed unless you, the founder, build an exceptional team. Great teams are built on top of great culture. Yet any venture-backed startup founder will tell you, myself included, that developing a positive corporate culture is more art than science, requiring constant and creative recalibration as your company grows. What then does this have to do with employment law?
First, building an exceptional team means hiring great people; whether that involves W-9s for consultants, I-9s for employees, lengthy H-1B visa applications, or a new employee handbook, you need to hire the right people in the right way. Second, one bad employment-related legal dispute can have ripple effects throughout an organization, undermining employee morale and executive credibility in one fell swoop, with palpable culture fallout.
Fortunately, when working to promote healthy company culture, founders can look to employment law for some preventive medicine. In fact, transparency through written policies, clearly communicated in advance and followed in practice, can help create the trust and accountability which are foundational to positive company culture. Moreover, in the event employment disputes do arise, well-drafted employment policies actually provide valuable guidance through difficult to navigate situations, while limiting downside risks to the company, as well.
This article, the fourth in Extra Crunch's exclusive five-part "Startup Law A to Z" series, follows previous articles on customer contracts,  intellectual property (IP) and corporate matters. This series is calculated to provide founders the information needed to assess legal risks in the areas common to most startups.
After reading this article, or other "Startup Law A to Z" articles, should you identify legal risks facing your startup, Extra Crunch resources can help. For example, the Verified Experts of Extra Crunch include some of the most experienced and skilled startup lawyers in practice today. So use these resources to identify attorneys focused on serving companies at your stage and then reach out for further guidance in the particular issues at hand.
Employee vs. independent contractor classification
Payroll Taxes and Payroll Providers
Federal Classification: 21-Part Test
State Classification: Various tests, e.g., Dynamex in California
Intentional vs. Unintentional Misclassification and Penalties
Minimum wage and hour laws
Application to founders
Federal Fair Labor Standards Act (FLSA)
State Laws
Meal and rest breaks, vacation pay
Federal Fair Labor Standards Act (FLSA)
State Laws
Deferred compensation
Rule 409A
Founders
Employees
Sexual harassment, discrimination, and related claims
Federal:

Civil Rights Act of 1964
Age Discrimination in Employment Act of 1967 (ADEA)
Americans with Disabilities Act of 1990 (ADA)
Equal Pay Act of 1963
Genetic Information Nondiscrimination Act of 2008

State Laws
Employee Handbook
Documentation and Investigation
Work authorization / immigration
Form I-9 (Employees) and W-9 (Independent Contractors)
For Temporary Workers:
Employee Visas:
Students:

F-1 with OPT STEM Extension

Other Visas:

EB-5
E Visas (E-1, E-2, E3)
Employee vs. independent contractor classification
One of the biggest employment law issues that startups get wrong, often willingly, is "employee" versus "independent contractor" classification. For employees, a startup must withhold and pay federal, state, and local income taxes, state disability, and payments under the Federal Unemployment Tax Act and Federal Insurance Contribution Act (i.e. Social Security and Medicare), not to mention contributions for federal and state unemployment and workers compensation insurance. Given this complexity, startups should absolutely hire a payroll provider to help manage the process, such as ADP, Gusto, Paychex or Quickbooks.
Of course, all of this gets expensive. Instead, far too many early-stage startups simply hire "independent contractors" to avoid everything mentioned above, often misclassifying these workers in the process, whether under federal law, state law, or both.
Entrepreneurs, Don't Take Investor Money. Nine Insights To Grow Your Startup And Keep Your Equity. - Forbes
Posted: 12 Mar 2019 07:59 AM PDT
As an aspiring or current entrepreneur, you may believe that in order to create a successful company you need investor money. Perhaps not. Virgin, Dell and Microsoft all got started with no venture capital money. So did MailChimp, Shopify, WayFair, GoFundMe and Qualtrics. If you solve a problem first and figure out how to get to revenue fast, you may not need early investor money. You may decide to work with venture capitalists later to more rapidly scale or expand but you will do so at a better valuation and give up less equity.
Why not take investor money early? Because there is a potential cost to taking early money:
Give up too much equity at an early stage: In the early days of a startup, equity is both valuable and valueless. It's valueless because you may not have revenue and it's hard to buy groceries or pay rent with valuation. Plus, you will need that equity for a co-founder, key employees or later stage investors.
Begin to lose control of key decisions: When you bring on an early investor, they may believe they know more about the business than you do. While you are focused on building something meaningful and great, at some point, they want their money back. This could create real tension when you have to start running decisions past investors and they disagree with you. When the startup fails due to poor decision making, who gets blamed? You do.
Not enough equity later for key people: Keep your equity "powder" dry. Treat your equity like it's extremely precious. Instead of throwing equity around like its confetti, hold onto the equity until you really need to use it. The more revenue you drive, the higher your valuation and that makes your equity more valuable.
Not focused on revenue: By taking early investor money, it may give you a false sense of security in terms of the business operations. If you take $400,000 and you have a monthly burn rate of $30,000, you have this feeling that you have a full year to make something happen. And so you take you eye off revenue. Time is a funny thing. Invariably, you will never have enough time. Develop a business model to generate revenue in the first month.
Developing a board of investors versus advisors: How many times have you heard about a founder of a startup who was fired by the board of directors? Don't question whether or not it was justified just understand when you build a board that is mostly made up of investors, you have not surrounded yourself with people who might care about you. They care about their money. Even if it takes longer to grow the business, surround yourself with people who will help you to succeed and not be prone to firing you. As an advisor, you might spend extra time with an amazing founder to counsel and lead them. As an investor, you would probably fire them.
Here are nine things to keep in mind if you decide to pursue a startup strategy of not seeking investor capital early in the life of the startup company:
Get to revenue fast: Make this your mantra and goal.
Treat equity preciously: Treat equity with a high degree of respect. Hold onto it until you really need to let some of it go.
Bootstrap your expectations: Don't worry about being wildly successful. Get to revenue and gain customers. Then repeat. The rest will take care of itself.
Friends and Family debt: Use this strategy wisely. Don't ask for more than they are willing to lose. Consider whether or not you should crowdfund versus ruining a family relationship.
Avoid needless debt: Don't borrow money. Keep your startup extremely lean. You don't need an office, a desk or a warehouse.
Hard Work: Being an entrepreneur is not sexy. Most entrepreneurs in startups work way more hours than they did when they worked for someone else. But it's your company.
Take advantage of opportunities: If you really look around and aim to leverage, there are a lot of resources you can leverage. Try not to spend money.
Advisors and mentors: One of the most critical things you can do in your startup is to surround yourself with mentors and advisors who have been there and done that.
Make tough decisions quickly: Often times, your startups failure or success will depend on your ability to make decisions in a timely manner. Don't over analyze. Study the problem, get advice and then make a decision.
Uber-For-Planes Startup BlackBird Raises $10 Million To Replace Road Trips With Flying Private - Forbes
Posted: 12 Mar 2019 06:00 AM PDT
If Rudd Davis' vision comes true, the days of the road trip will be over—or at least massively curtailed. The former USA Today and Groupon executive wants to make flying private as affordable as driving and have it become the go-to option for any 50-to-500-mile trip. The biggest challenge, he says, is getting people to buy into the belief.
"If they think luxury air travel, they shouldn't think about us. There are no couches on our planes," Davis told Forbes.
Instead, Davis has spent the last three years building BlackBird, a startup that connects passengers with private planes and pilots. Passengers can join an existing flight plan and purchase open seats on the flight. Or customers can charter a plane to travel from, say, the San Francisco Bay Area to Lake Tahoe, and then pick a pilot from BlackBird's preapproved list of commercially trained pilots. "BlackBird has become an alternative to driving," Davis said.
It's not just Davis who believes in this vision. On Tuesday, BlackBird announced that it had raised $10 million from Silicon Valley venture firm NEA. Jonathan Golden, a partner at NEA and a former Airbnb director, will join the board.
BlackBird's growth reminds Golden of the early days of Airbnb and Lyft, when people had to learn a new behavior like sharing a car or sleeping in someone's house. A private driver used to be something only the elite could afford. Now hailing a ride whenever you need it is commonplace. Golden sees BlackBird repeating the same thing with private air travel.
"The initial reaction may be kind of a question mark, but when you really dig in, it's more of a perception vs. reality," Golden told Forbes. "It's really been demonstrated by the appetite and demand for the product."
Still, whether BlackBird can amass enough demand to drive down prices remains an existential question. Prices for flights from Oakland to Las Vegas ranged from $99 to join a prearranged flight to over $1,100 a seat for customers to charter their own. Plus, passengers may want a car when they reach their destination, meaning rental car fees could challenge just how affordable flying private really is.
Then there's the challenge of getting enough airplanes and pilots onto BlackBird's network. Unlike Lyft, Uber or Airbnb, which could rely on the fact that a lot of people having cars or houses, most people don't own airplanes. BlackBird currently sources most of its planes by contracting through flight clubs or existing networks like JetSuiteX. Recruiting pilots could also pose a problem as BlackBird grows; the U.S. already faces a pilot shortage, and training to become a pilot isn't cheap.
Regulations are another hurdle and part of the reason it's taken Davis three years to land on a business model. In 2015, the FAA grounded a few startups, like AirPooler and Flytenow, that had tried building a flight-sharing model by connecting private pilots to passengers willing to pay. Flytenow even tried taking its case to the Supreme Court, but the court declined to hear it and the company shut down.
That's not a good precedent for this kind of business, but Davis is confident BlackBird has steered around any legal problems by working basically as a chartering service that connects everyday passengers with pilots and planes.
"Really, what it's about is keeping our prices low so people get the opportunity to try this product, and adding supply to keep up with the ever-growing demand," Davis said. The $10 million in funding will go toward doing just that.
African e-commerce startup Jumia files for IPO on NYSE - TechCrunch
Posted: 12 Mar 2019 11:02 AM PDT
Pan-African e-commerce company Jumia filed for an IPO on the New York Stock Exchange today, per SEC documents and confirmation from CEO Sacha Poignonnec to TechCrunch.
The valuation, share price and timeline for public stock sales will be determined over the coming weeks for the Nigeria-headquartered company.
With a smooth filing process, Jumia will become the first African tech startup to list on a major global exchange.
Poignonnec would not pinpoint a date for the actual IPO, but noted the minimum SEC timeline for beginning sales activities (such as road shows) is 15 days after submitting first documents. Lead adviser on the listing is Morgan Stanley.
There have been numerous press reports on an anticipated Jumia IPO, but none of them confirmed by Jumia execs or an actual SEC, S-1 filing until today.
Jumia's move to go public comes as several notable consumer digital sales startups have faltered in Nigeria — Africa's most populous nation, largest economy and unofficial bellwether for e-commerce startup development on the continent. Konga.com, an early Jumia competitor in the race to wire African online retail, was sold in a distressed acquisition in 2018.
With the imminent IPO capital, Jumia will double down on its current strategy and regional focus.
"You'll see in the prospectus that last year Jumia had 4 million consumers in countries that cover the vast majority of Africa. We're really focused on growing our existing business, leadership position, number of sellers and consumer adoption in those markets," Poignonnec said.
The pending IPO creates another milestone for Jumia. The venture became the first African startup unicorn in 2016, achieving a $1 billion valuation after a $326 funding round that included Goldman Sachs, AXA and MTN.
Founded in Lagos in 2012 with Rocket Internet backing, Jumia now operates multiple online verticals in 14 African countries, spanning Ghana, Kenya, Ivory Coast, Morocco and Egypt. Goods and services lines include Jumia Food (an online takeout service), Jumia Flights (for travel bookings) and Jumia Deals (for classifieds). Jumia processed more than 13 million packages in 2018, according to company data.
Starting in Nigeria, the company created many of the components for its digital sales operations. This includes its JumiaPay payment platform and a delivery service of trucks and motorbikes that have become ubiquitous with the Lagos landscape.
Jumia has also opened itself up to traders and SMEs by allowing local merchants to harness Jumia to sell online. "There are over 81,000 active sellers on our platform. There's a dedicated sellers page where they can sign-up and have access to our payment and delivery network, data, and analytic services," Jumia Nigeria CEO Juliet Anammah told TechCrunch.
The most popular goods on Jumia's shopping mall site include smartphones (priced in the $80 to $100 range), washing machines, fashion items, women's hair care products and 32-inch TVs, according to Anammah.
E-commerce ventures, particularly in Nigeria, have captured the attention of VC investors looking to tap into Africa's growing consumer markets. McKinsey & Company projects consumer spending on the continent to reach $2.1 trillion by 2025, with African e-commerce accounting for up to 10 percent of retail sales.
Jumia has not yet turned a profit, but a snapshot of the company's performance from shareholder Rocket Internet's latest annual report shows an improving revenue profile. The company generated €93.8 million in revenues in 2017, up 11 percent from 2016, though its losses widened (with a negative EBITDA of €120 million). Rocket Internet is set to release full 2018 results (with updated Jumia figures) April 4, 2019.
Jumia's move to list on the NYSE comes during an up and down period for B2C digital commerce in Nigeria. The distressed acquisition of Konga.com, backed by roughly $100 million in VC, created losses for investors, such as South African media, internet and investment company Naspers.
In late 2018, Nigerian online sales platform DealDey shut down. And TechCrunch reported this week that consumer-focused venture Gloo.ng has dropped B2C e-commerce altogether to pivot to e-procurement. The CEO cited better unit economics from B2B sales.
As demonstrated in other global startup markets, consumer-focused online retail can be a game of capital attrition to outpace competitors and reach critical mass before turning a profit. With its unicorn status and pending windfall from an NYSE listing, Jumia could be better positioned than any venture to win on e-commerce at scale in Africa.
Former CEO sues SF startup Vungle over firing after felony charges dismissed - San Francisco Chronicle
Posted: 12 Mar 2019 05:33 PM PDT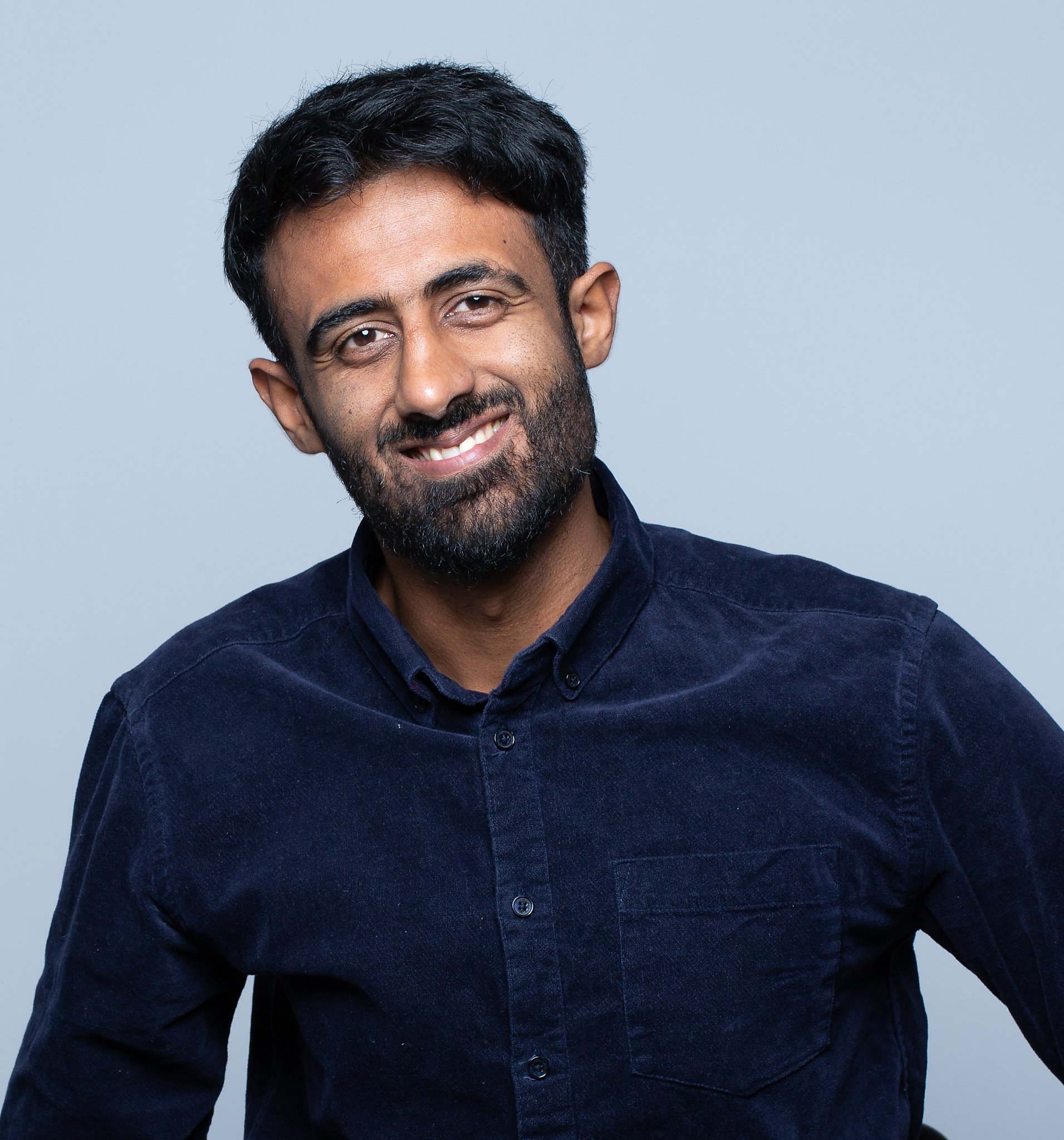 The former CEO of San Francisco startup Vungle sued the company Tuesday for alleged wrongful termination after felony charges against him were dismissed last year.
Zain Jaffer filed suit in San Francisco County Superior Court and alleges that Vungle violated California labor law, which prohibits employers from firing employees because of arrests that don't result in convictions. Vungle declined to comment.
Vungle fired Jaffer in October 2017 soon after he was arrested at his Hillsborough home. Jaffer was charged with five felonies and one misdemeanor, including allegedly committing a lewd act on a child and child abuse. Police arrived at his home and said they witnessed Jaffer allegedly abusing his son.
A year later, all charges were dropped. The San Mateo County district attorney's office said that Jaffer had an undiagnosed bipolar disorder and was taking medication.
"We do not believe that there was any sexual conduct by Mr. Jaffer that evening and for this reason we dismissed the sexual abuse charges. The physical injury charges were separately dismissed because we believe that the injuries were the result of Mr. Jaffer being in a state of unconsciousness caused by prescription medication," the district attorney's office said last year.
Jaffer alleges that Vungle also seized his company shares worth tens of millions of dollars and refused to pay him a bonus. Jaffer co-founded Vungle in 2011 and remains the second-largest shareholder. The company provides mobile video advertising services.
"Once I was absolved of any wrongdoing, I was looking forward to a friendly relationship with the company," Jaffer said in a statement. "Instead, Vungle unfairly and unlawfully sought to destroy my career, blocked my efforts to sell my own shares or transfer shares to family members, and tried to prevent me from purchasing shares in the company."
Louis Edleson and Joann Rezzo of San Diego law firm Edleson & Rezzo are representing Jaffer. They previously represented a Southern California man who won an $18.6 million judgment against Allstate Insurance last year in a wrongful termination case.
"The law is very clear: employers cannot fire employees because of an arrest that does not result in a conviction," Rezzo said in a statement, adding that Jaffer's lawsuit could be "one of the largest cases ever for wrongful termination of employment."
Roland Li is a Chronicle staff writer. Email: roland.li@sfchronicle.com Twitter: @rolandlisf